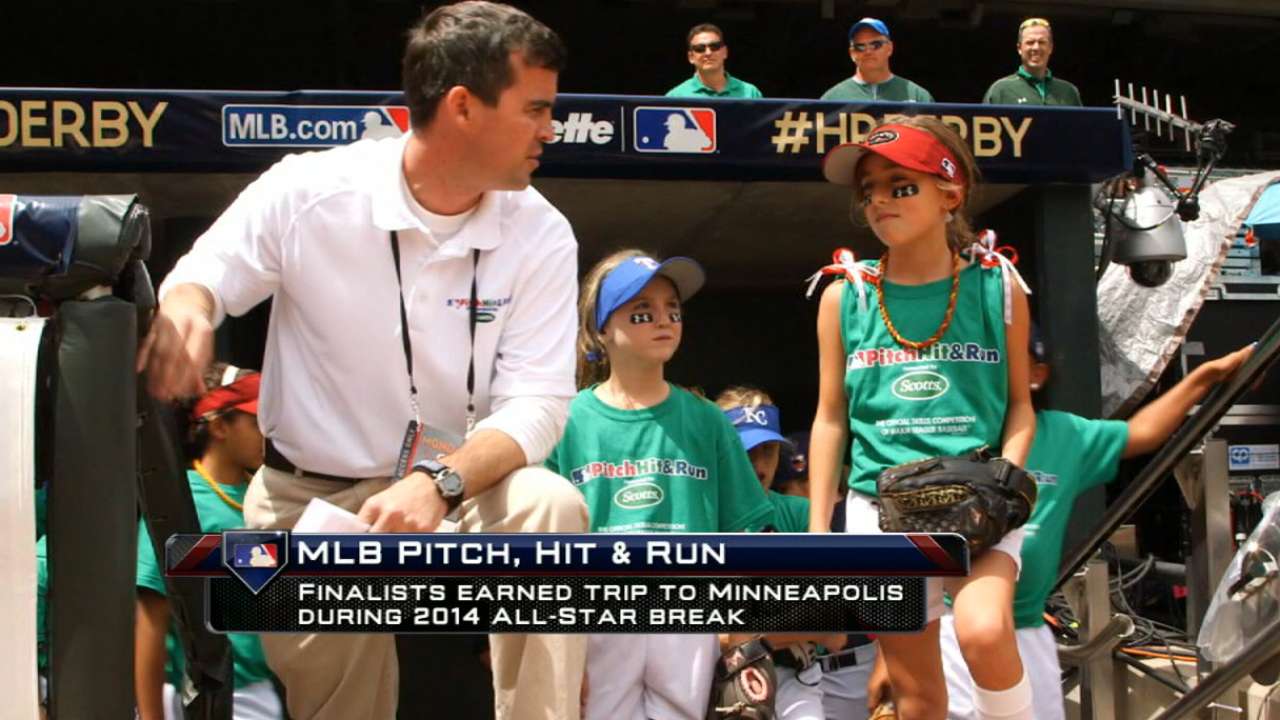 ANAHEIM -- As they gathered, some of the kids played catch with their dads, the occasional missed throw bouncing along the bricks outside the home-plate gate at Angel Stadium. Some of them swung bats. Some of them tucked the loud green T-shirts -- their uniforms for the morning -- into their baseball pants. Then they all pitched, hit and ran.
Twelve boys and 12 girls, ages 7-14, took part in the Angels' team championship round of the annual Pitch, Hit & Run competition Saturday morning. The participants will be honored during an on-field ceremony before the Angels' game Saturday night.
More
David Adler is an associate reporter for MLB.com. This story was not subject to the approval of Major League Baseball or its clubs.