Hamilton confident he'll play in ALDS opener
Angels outfielder slated to face live pitching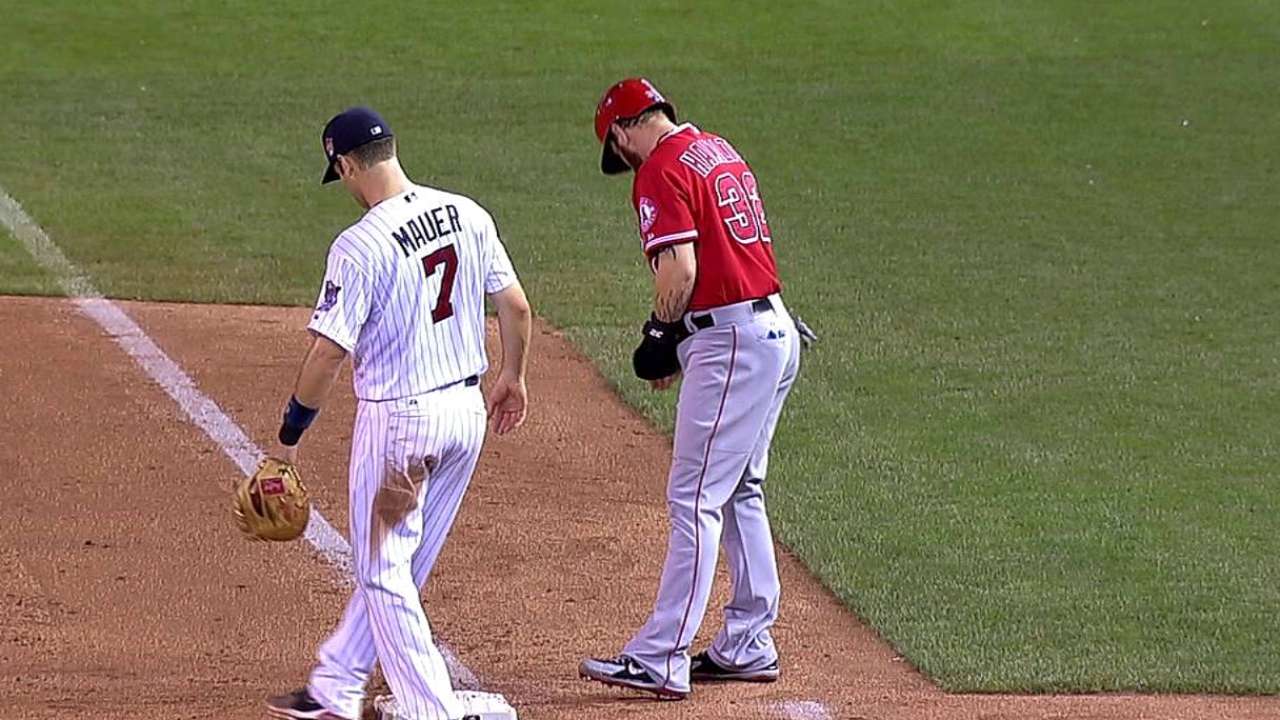 | | Date | Time | Matchup | Network |
| --- | --- | --- | --- | --- |
| Gm 1 | Oct. 2 | 9 or 9:30 p.m. ET | OAK/KC vs. LAA | TBS |
| Gm 2 | Oct. 3 | 9:30 or 10 p.m. ET | OAK/KC vs. LAA | TBS |
| Gm 3 | Oct. 5 | 7:30 p.m. ET | LAA vs. OAK/KC | TBS |
| Gm 4* | Oct. 6 | TBD | LAA vs. OAK/KC | TBS |
| Gm 5* | Oct. 8 | TBD | OAK/KC vs. LAA | TBS |
ANAHEIM -- Josh Hamilton said he was confident he'll play Thursday when the Angels open the American League Division Series in Anaheim.
More
Hamilton was slated to face live pitching Tuesday, one day after his muscle spasms disappeared following his batting, throwing and running sessions.
"If it goes good, good to go," Hamilton said.
Hamilton has played in just one game since Sept. 4, sidelined first by right shoulder soreness and then by right rib and chest pain. He also said he expected to play in the outfield and not as the designated hitter.
The 33-year-old outfielder had just three at-bats over the season's final 24 days, and he has received 12 shots to counter the pain.
"There's a time to be smart and patient, and there's a time to just do what you've got to do to get back and play and help the team," Hamilton said.
Matthew DeFranks is an associate reporter for MLB.com. Follow him on Twitter @MDeFranks. This story was not subject to the approval of Major League Baseball or its clubs.
Less