Richards on loss to Padres: 'I gave it away'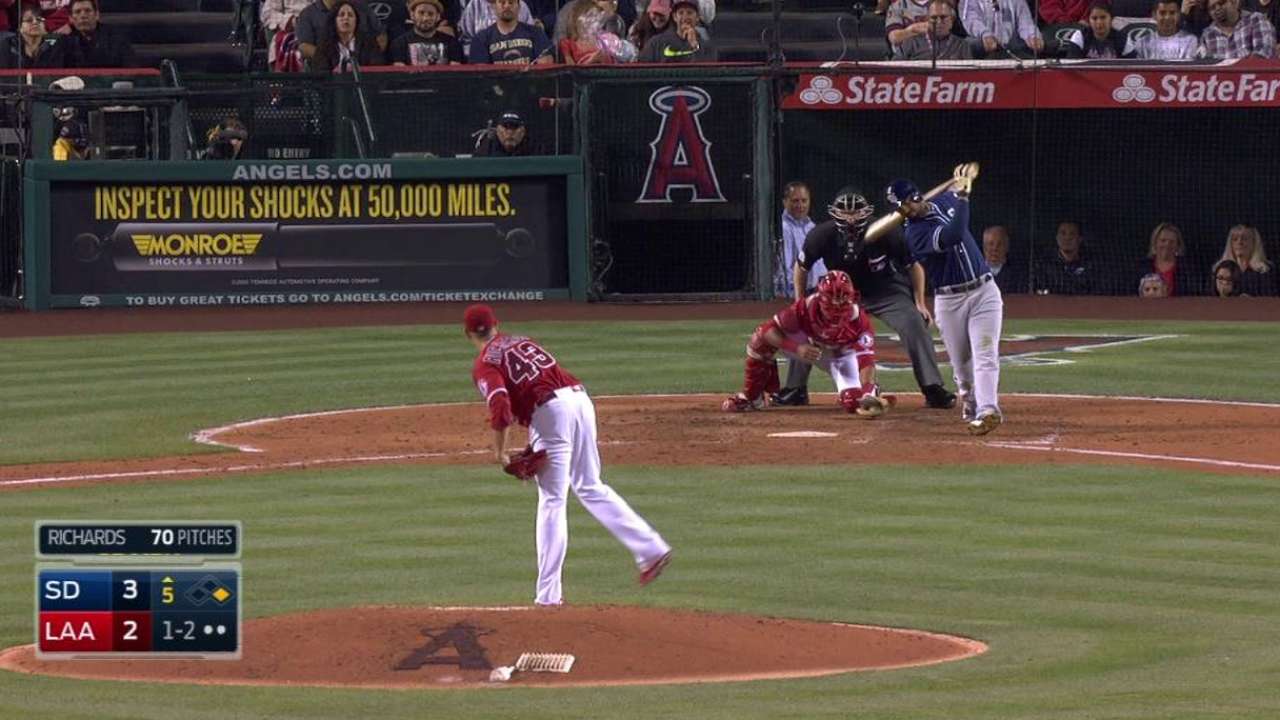 ANAHEIM - Garrett Richards put Wednesday's 5-4 loss to the Padres squarely on his shoulders.
"You can't pitch like that, and not field your position, and expect to win," the Angels' young fireballer said. "These guys battled, played a great game, and I gave it away. It's a terrible feeling and something I'm going to have to eat."
More