Heave-ho: Scioscia tossed in third vs. D-backs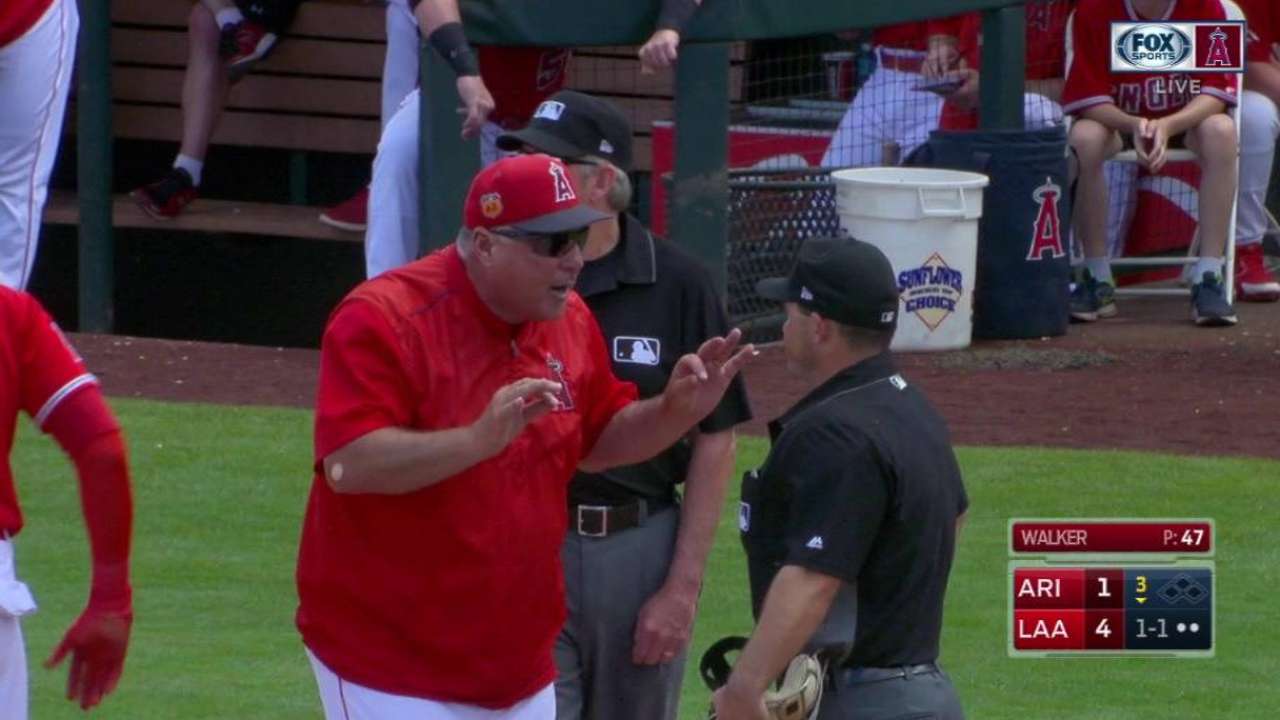 TEMPE, Ariz. -- Manager Mike Scioscia was ejected in the third inning of the Angels' 7-4 win over the D-backs on Saturday following a heated exchange with home plate umpire Mike Cascioppo.
During an at-bat by left fielder Cameron Maybin, Cascioppo called a 1-0 pitch from Arizona starter Taijuan Walker a strike, even though it appeared low to players in the Angels' dugout. When they protested the call, Scioscia said Cascioppo, a Minor League umpire, told him to "shut up." Scioscia jumped on the rebuke, sparking an argument that eventually led to his ejection.
Continue Reading
Maria Guardado covers the Angels for MLB.com. This story was not subject to the approval of Major League Baseball or its clubs.