Street offers reliever's perspective on pace-of-play rules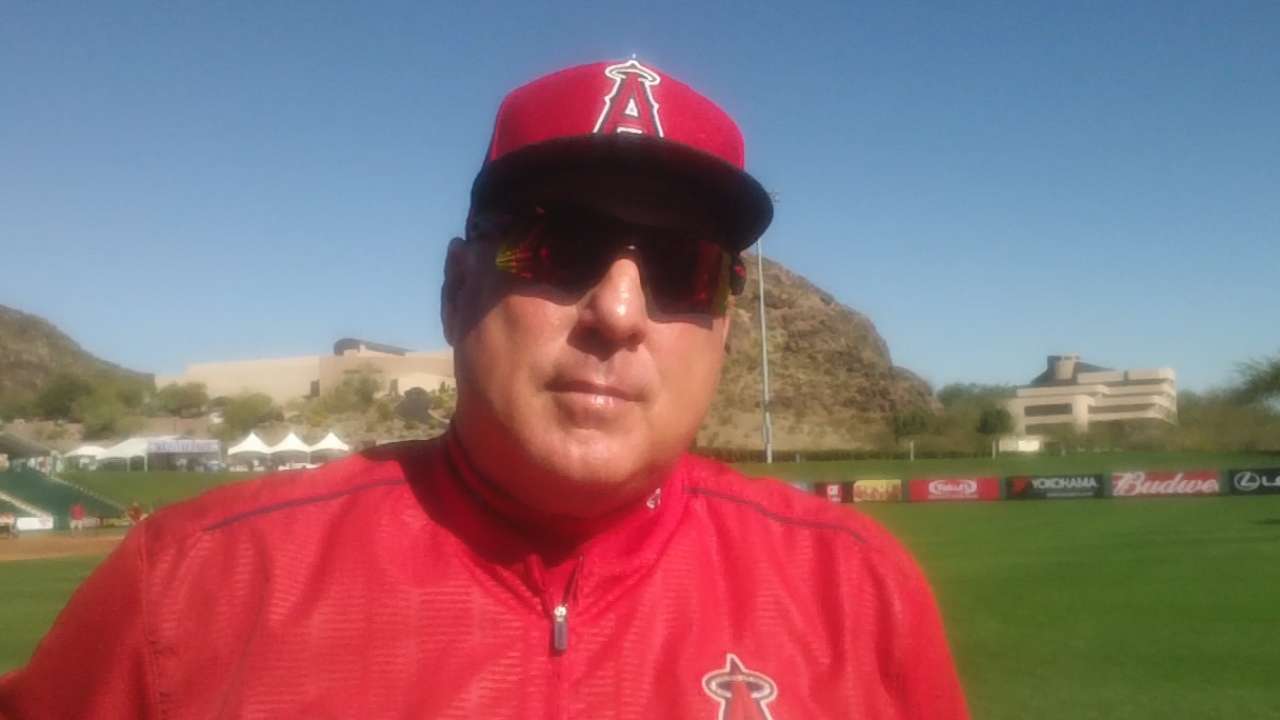 TEMPE, Ariz. -- Sitting atop the Pepsi advertisement of Tempe Diablo Stadium on Tuesday morning, to the immediate left of the batter's eye in center field, was a giant digital clock that already read "2:45," the official countdown for play to resume during nationally televised games this season.
As part of its new initiatives aimed towards quickening the pace of play, Major League Baseball is incorporating clocks that ensure games resume promptly after commercial breaks. Angels manager Mike Scioscia called it "an absolute," saying, "We need to get this game going a little bit quicker between innings."
More