Angels' debuting rookie records walk-off rarity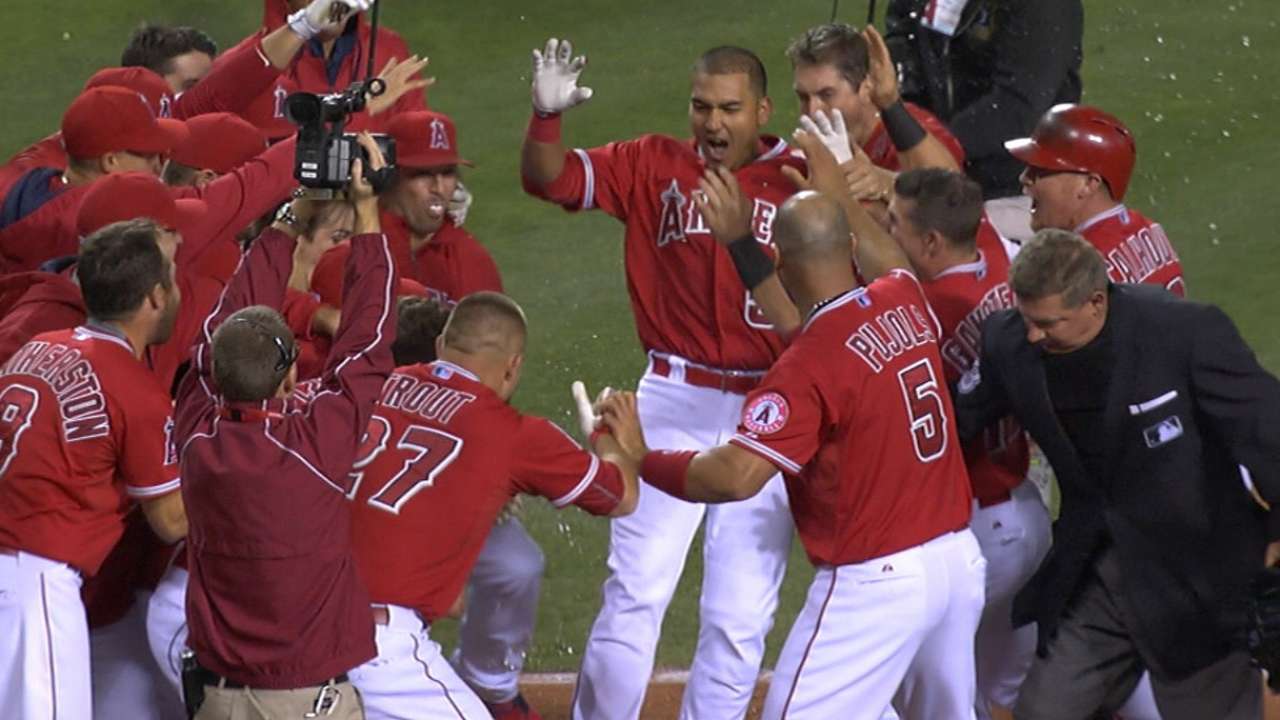 ANAHEIM -- They crowded into the home of Carlos Perez's grandmother in Valencia, Venezuela, on Tuesday. Roughly 50 of Perez's family members -- uncles, aunts, cousins, mother, father -- gathered around a standard-sized laptop that had just been set up with an MLB.TV subscription because there was no way they would miss their little boy's Major League debut, no matter how far they were or how little technology they had.
And then, late into the night, they celebrated.
More