Trout's homer rallies Angels, but bullpen can't hold late lead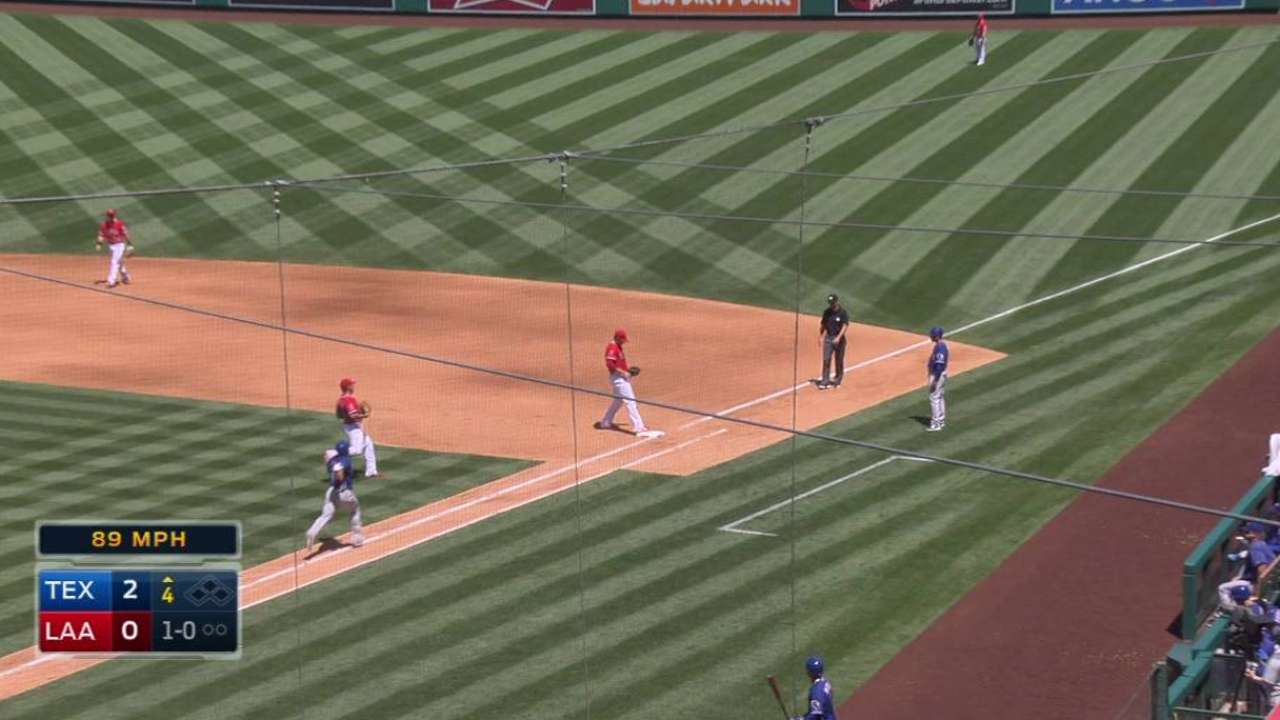 ANAHEIM -- Leonys Martin hit a leadoff home run in the top of the 11th to put the Rangers ahead and they held on for a 5-4 victory over the Angels on Sunday. Martin's home run came off Angels left-handed reliever Jose Alvarez.
Martin's last home run came on Sept. 11, 2014 against Angels pitcher Cory Rasmus. The Rangers added an extra run that inning off an error by Angels shortstop Erick Aybar. Closer Neftali Feliz pitched two innings to get the victory.
More