MLB.com Columnist
Lyle Spencer
Scioscia holds 'kindred spirit' Maddon in high esteem
Halos skipper, Cubs manager instantly clicked working together on Angels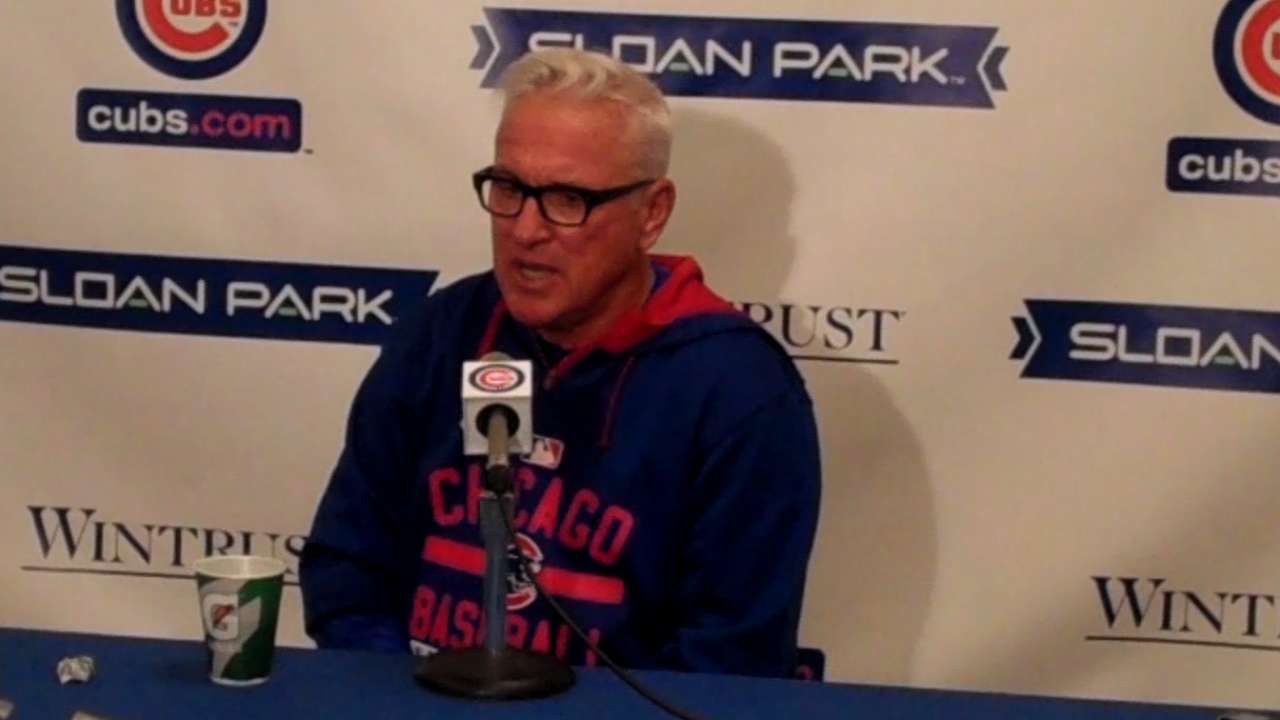 MESA, Ariz. -- With the retirement of singer-songwriter Tim Flannery, the soul of the three-time World Series champion Giants as their third-base coach and so much more, there no longer can be any serious debate. Joe Maddon is "The Most Interesting Man in Baseball." The dude in the popular television commercial can't compare to the real deal.
When the Cubs' brain trust made Maddon an offer he couldn't refuse to manage their youthful team in 2015 and beyond, it was the kind of enlightened thinking he does every day of his life. Angels manager Mike Scioscia, who had Maddon as his bench coach with the 2002 World Series champions before the Rays hired him in '06 to manage their floundering outfit out of darkness, calls his buddy "a Renaissance Man," adding, "I can talk about Joe all day.
More
Lyle Spencer is a reporter for MLB.com. This story was not subject to the approval of Major League Baseball or its clubs.