Pujols happy with progression, ready to run
Angels veteran has had no setbacks in recovery from foot surgery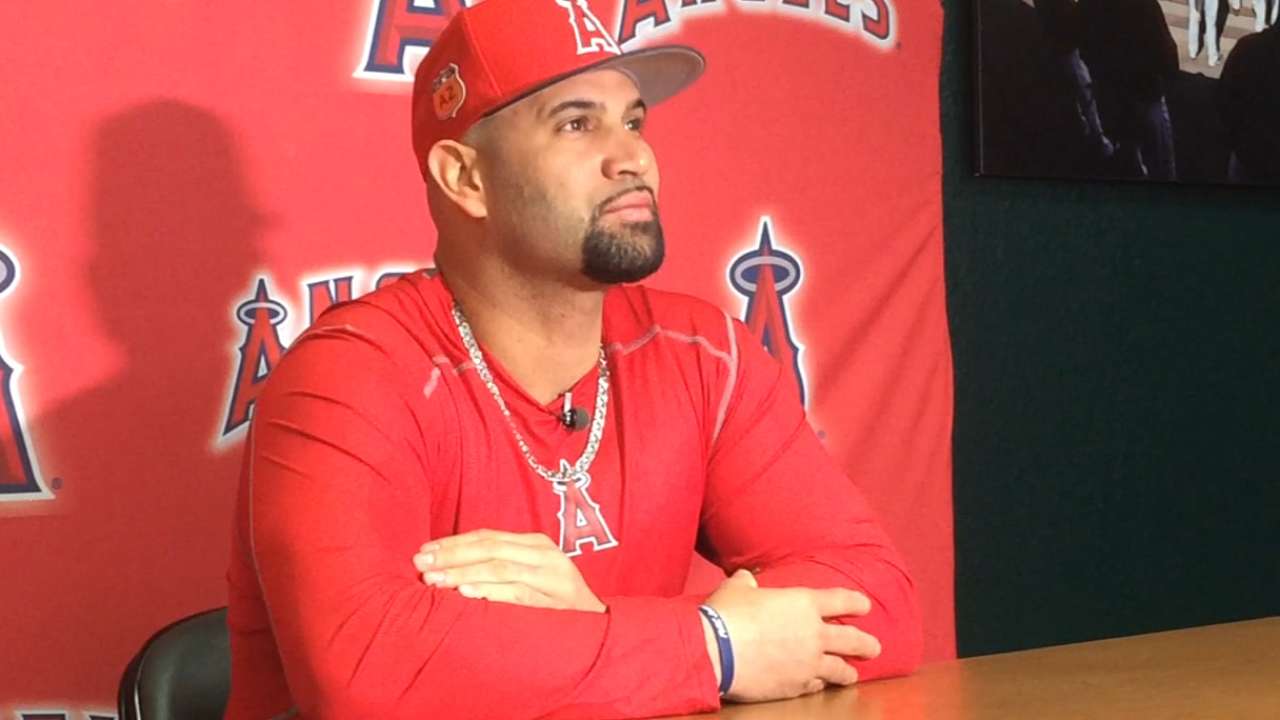 TEMPE, Ariz. -- Albert Pujols said Sunday that he's pleased with the progress he's made since reporting to Angels camp last week.
"It's been really good," Pujols said. "No soreness at all afterwards. That's a good sign anytime you get to start hitting and being in the cage and then moving around and doing agility. I expect myself to probably get a little sore when I get on the field because it's a different movement than being on carpet or whatever. I don't think I'll have any setbacks."
Continue Reading
Maria Guardado covers the Angels for MLB.com. This story was not subject to the approval of Major League Baseball or its clubs.