Skaggs may follow Havey's rehab schedule
Angels lefty considering an 18-month layoff, returning next spring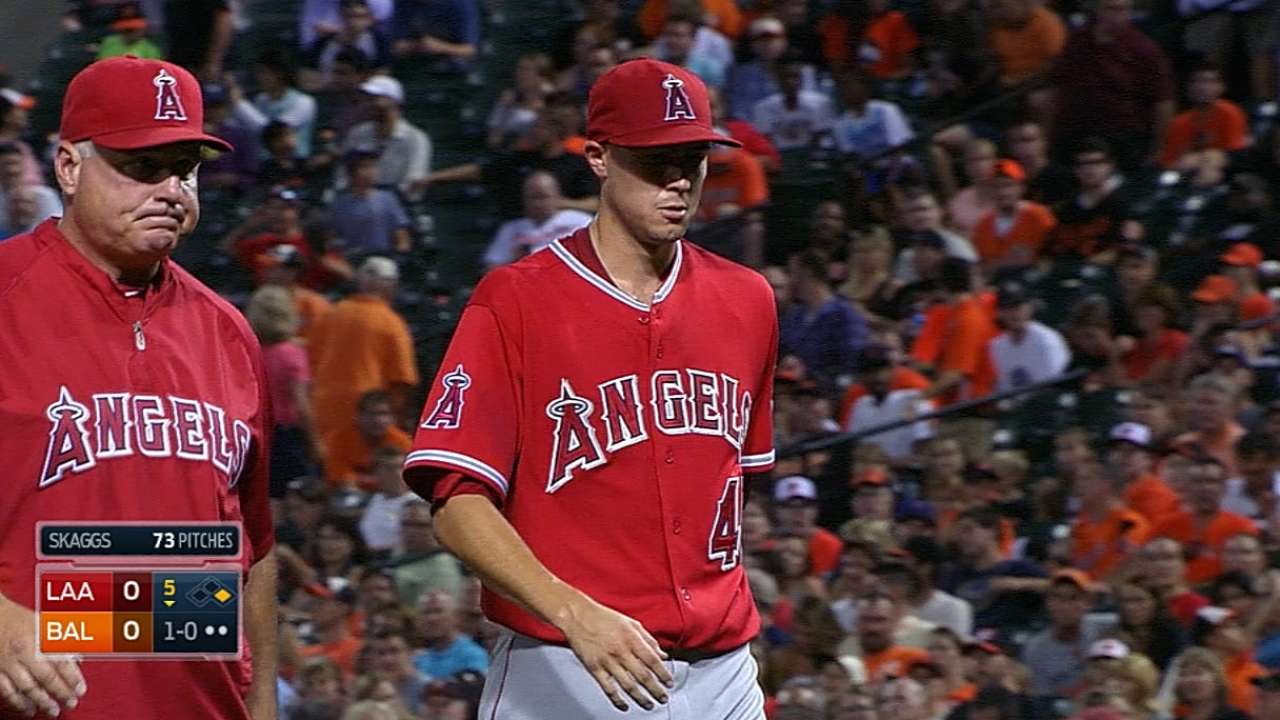 ANAHEIM -- Angels left-hander Tyler Skaggs, coming back from Aug. 13 Tommy John surgery, is rethinking his original goal of pitching in Minor League games late this summer or in the fall.
Skaggs said Monday his target return date might move, in part because of Mets right-hander Matt Harvey's impressive comeback. Harvey was hurt in August 2013, had Tommy John surgery in October that year and then rehabbed until this spring. The prolonged recovery has led to strong results for the Mets in the opening weeks of this season.
More
Earl Bloom is a contributor to MLB.com. This story was not subject to the approval of Major League Baseball or its clubs.