Trout happy for live game action on Monday
Reigning AL MVP sets 40-steal goal for upcoming regular season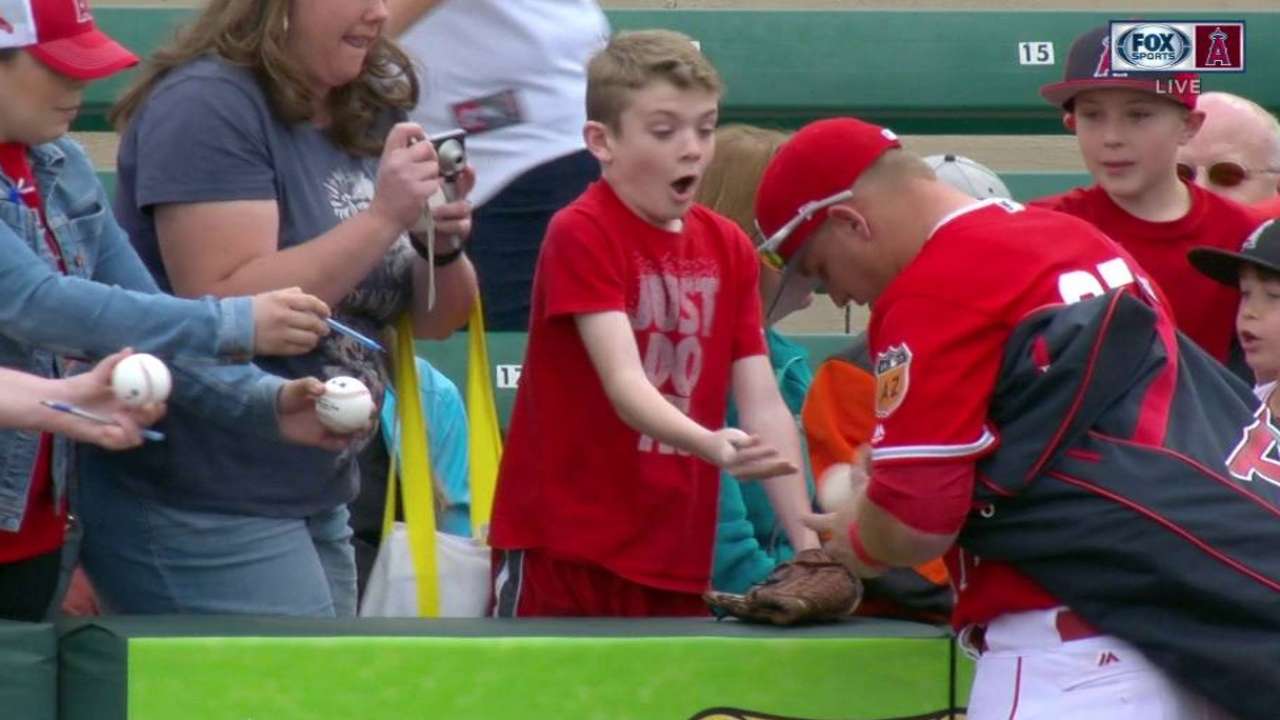 TEMPE, Ariz. -- Mike Trout made his spring debut for the Angels on Monday, drawing a pair of walks in the Halos' 5-3 win over the Padres at Tempe Diablo Stadium.
"It was good," said Trout, who also played five innings in center field and batted third. "Finally, it's good to be out there, seeing live pitching and just being out there with your guys. It was obviously a long offseason. I come into spring ready to play."
Continue Reading
Maria Guardado covers the Angels for MLB.com. This story was not subject to the approval of Major League Baseball or its clubs.