Two homers by Napoli sink Wilson at Fenway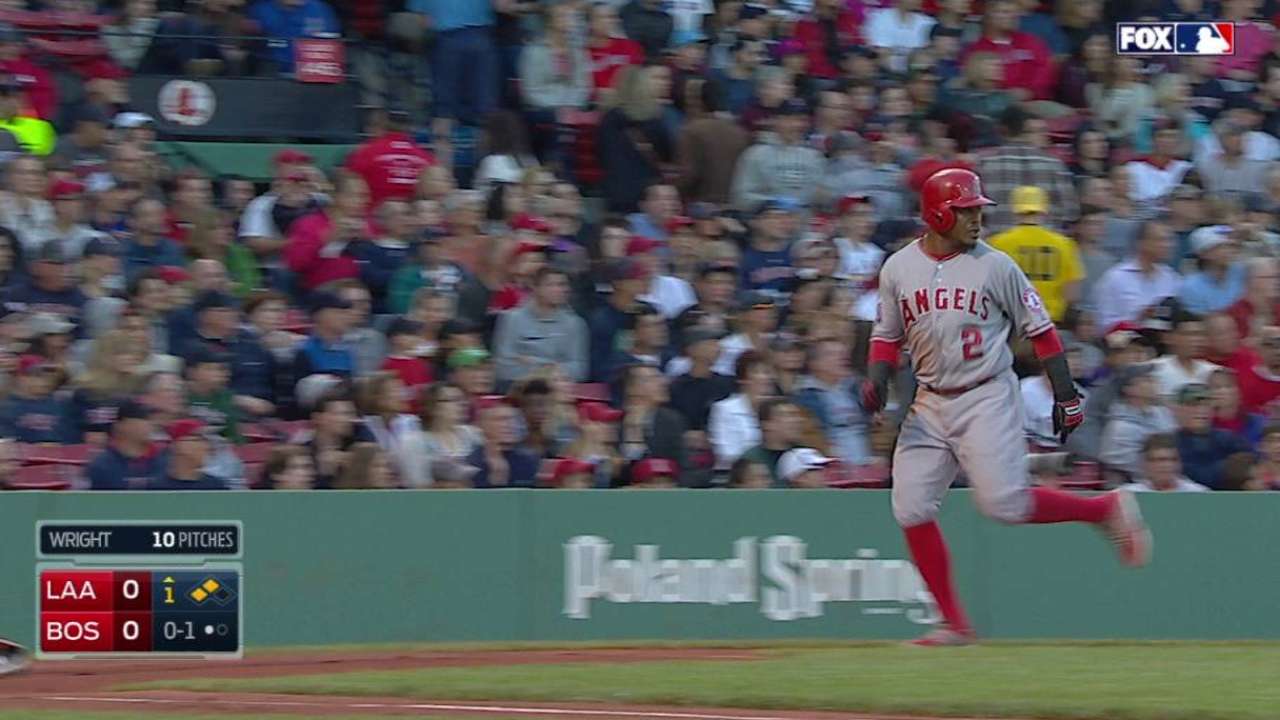 BOSTON -- Coming off perhaps their ugliest loss of the season, the Red Sox responded with their most well-rounded game in weeks en route to an 8-3 victory over the Angels on Saturday at Fenway Park.
A two-homer effort by Mike Napoli led the offense, while knuckleballer Steven Wright notched his first career win as a starter. This was the best scoring output for the Red Sox since April 28, when they scored eight times in a loss to the Blue Jays.
More