With down season in past, Revere hopes to rebound
Veteran will serve as fourth outfielder, provide speed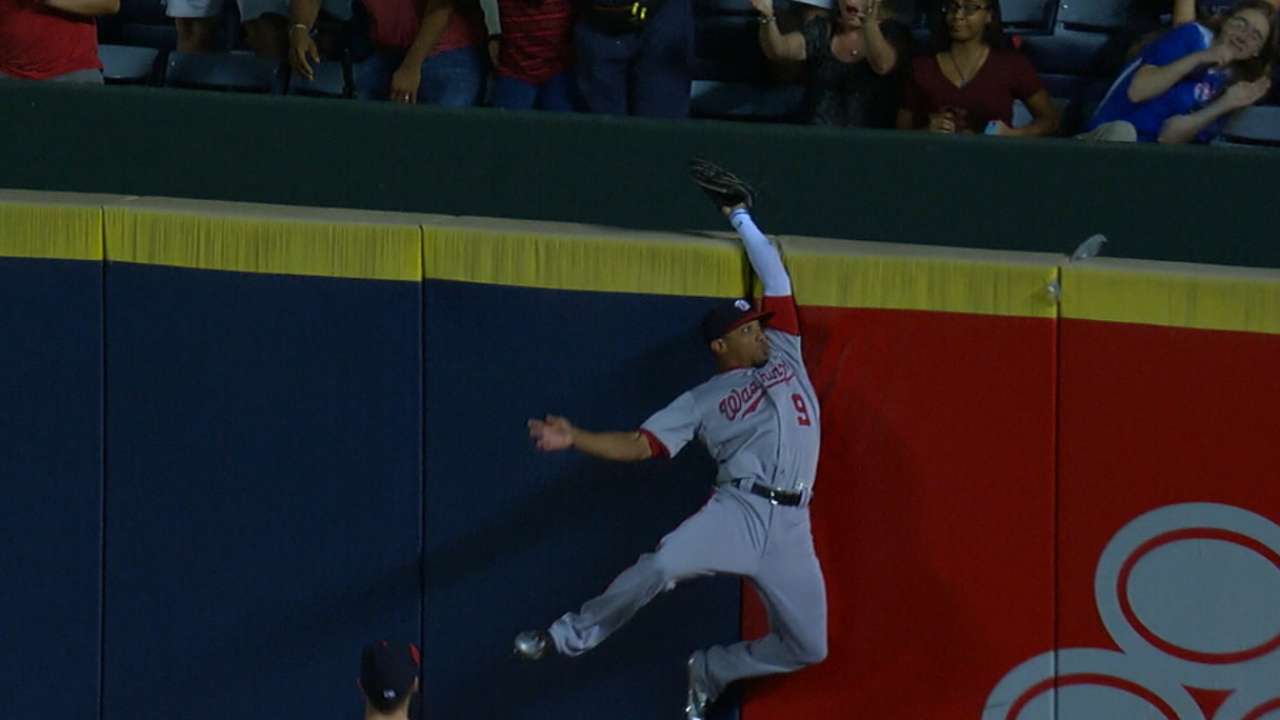 TEMPE, Ariz. -- On his first swing of Opening Day last year, Ben Revere swung hard at a slider from Braves ace Julio Teheran and felt something on his right side. Revere initially dismissed the discomfort as a cramp, but it continued to bother him. The pain only intensified after he fouled off a fastball in his next at-bat, forcing him to exit the game early.
An MRI revealed that Revere, then with the Nationals, had torn his right oblique, which caused some internal bleeding and landed the veteran outfielder on the disabled list. Revere received a platelet-rich plasma injection, and rested for 14 days before returning to action.
Continue Reading
Maria Guardado covers the Angels for MLB.com. This story was not subject to the approval of Major League Baseball or its clubs.