Statcast: Trout shows off all his tools
Defending AL MVP shines with bat, arm, and feet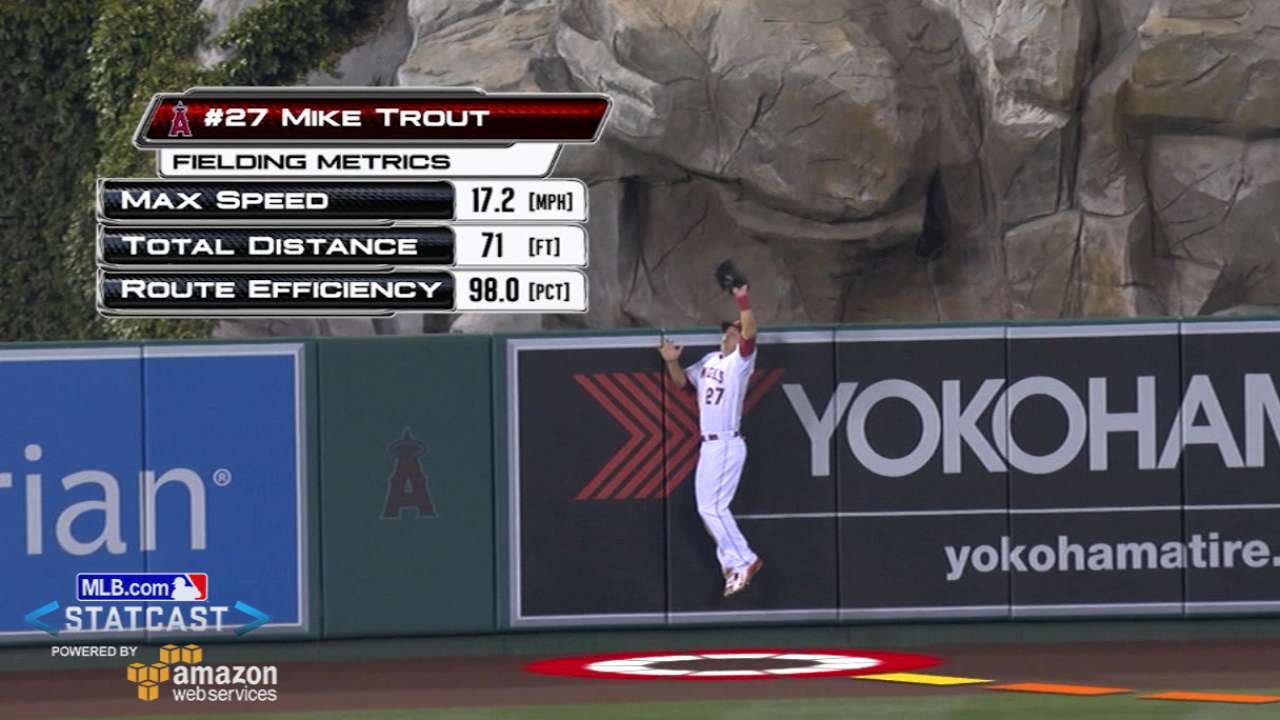 Mike Trout is the best player in baseball, and that shouldn't be a controversial statement. Trout is the defending AL MVP, and there are more than a few people who think he should be on a streak of three in a row. In the entire history of the game, only three players -- inner-circle legends in Ted Williams, Ty Cobb, and Mel Ott -- have compiled more WAR through their age-23 season, and remember that Trout still has more than four months of that season to go. By the end of the year, he could conceivably be No. 1 on that list.
It's difficult to overstate just how impressive Trout is, but it doesn't mean we can't try. In Friday night's 12-5 Angels victory in Boston, we saw all of the tools that make Trout the best player on earth.
More
Mike Petriello (@mike_petriello) is an analyst for MLB.com. This story was not subject to the approval of Major League Baseball or its clubs.