MLB.com Columnist
Megan Zahneis
Future just around corner for Angels' lefty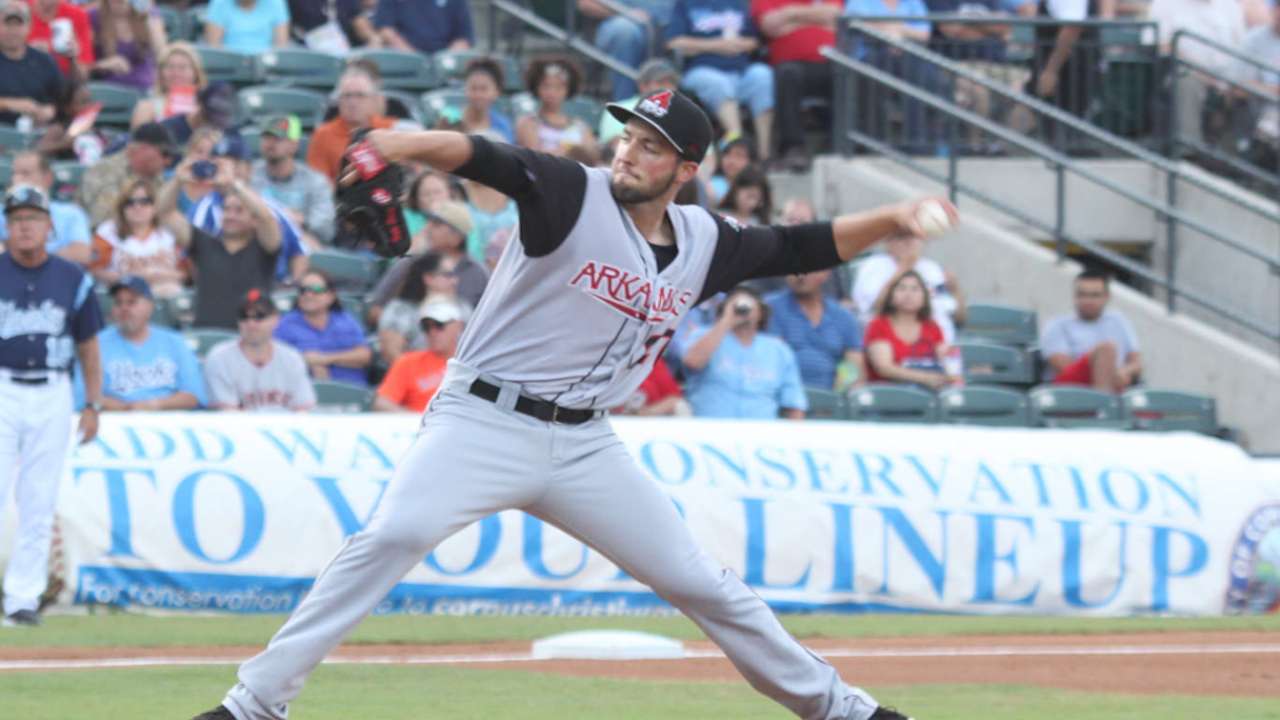 Nate Smith was selected to represent the Angels in this year's SiriusXM All-Star Futures Game. This time next year, odds are he won't be eligible.
That's because Smith, who allowed four hits and two runs in an inning of work in the U.S. team's 11-3 loss to the World team -- has posted a 6-3 record with a 3.99 ERA and 77 strikeouts in the first half of the 2016 season. He has caught the eye of Halos brass and fans alike amid a tough season for Anaheim's pitching staff.
He's a 24-year-old Furman grad whose 16 starts for the Angels' Triple-A Salt Lake Bees squad this year have seen him grow as a pitcher -- enough so that Angels manager Mike Scioscia credited him recently for "opening some eyes" and enough so to earn a spot on Team USA on Sunday.
One six-start stretch this season saw him rack up a 2.54 ERA, nine walks and 31 strikeouts -- and only one home run allowed -- in 39 innings.
That performance makes Smith worthy of his title as the Angels' top pitching prospect.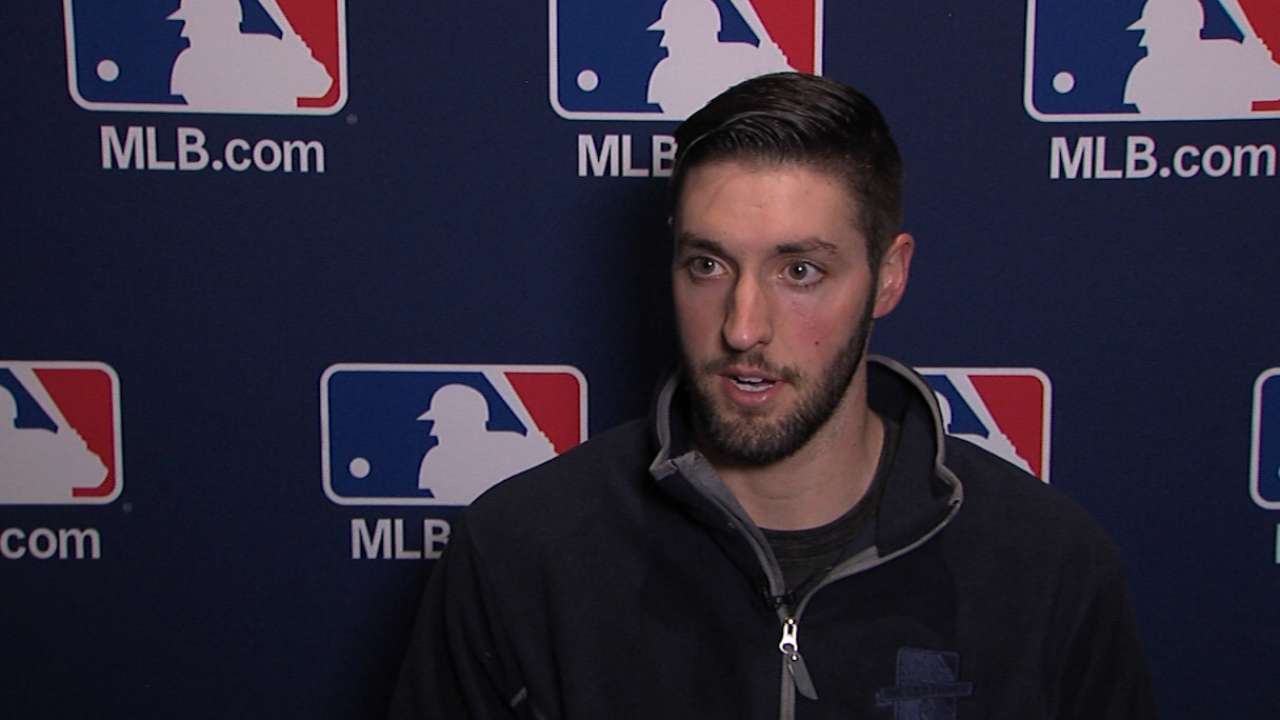 The 6-foot-3 lefty has never been a power pitcher, preferring instead to fool hitters with finesse and an impressive pitch portfolio.
That's exactly the way Bill Dreisbach remembers him.
Dreisbach used to coach baseball at Lakota West High School in West Chester, Ohio, where he bore witness to Smith's shattering of school records for strikeouts (both in a season and single game) and career wins and innings pitched.
Dreisbach, a former Minor League catcher himself, got his first look at Smith when the southpaw transferred to Lakota West during his sophomore year. And it didn't take long for Dreisbach to be impressed, Smith, he recalled, pitched a complete game that year, against rival Moeller High School that ranked first in the state and had previously produced such Cincinnati icons as Barry Larkin and Ken Griffey Jr.
"He had such a mature approach," Dreisbach said. "Obviously, he was a sophomore in high school, but his approach to baseball was advanced for his years, there's no doubt about that. I think he's a very goal-oriented person who works hard, and that was in evidence from the moment I met him."
So Dreisbach, who still works out with Smith in the offseason and texts him on occasion, isn't surprised by his former player's success thus far.
"I was always impressed with his mechanics as a pitcher," Dreisbach said. "You could tell that, with the mechanics that he had, with the natural ability that he had, with the poise that he demonstrated, and also the drive and determination and the work ethic that he had, that he had a chance to be something really special -- and he's proving that to be true right now with what he's doing."
Dreisbach is hopeful that trend will continue, but for now, Smith's just trying to enjoy the view -- and maybe notch a few strikeouts.
"It's pretty exciting stuff," Smith said after stretching Sunday afternoon. "I'm just trying to enjoy all of this. Trying to enjoy the city, trying to enjoy being here, just trying to take it all in."
Megan Zahneis is a reporter for MLB.com. This story was not subject to the approval of Major League Baseball or its clubs.