Lamb heads home to get medically cleared
Left-hander hopes the news will allow him to begin a throwing program
TEMPE, Ariz. -- Left-hander John Lamb said he will travel to Los Angeles on Monday to see back specialist Robert Watkins. Lamb underwent surgery in October to repair a herniated disc in his back and is hoping to receive the green light to begin a throwing program.
"I know the staff here thinks that I'm right where I need to be for him to clear me to start [throwing off] flat ground," Lamb said Sunday. "I'm optimistic, really excited, but at the same time I don't want to get too excited."
• Spring: Info | Tickets | Schedule | Gear
The Angels signed Lamb to a Minor League deal in December after he was released by the Rays. The 26-year-old southpaw was once a heralded pitching prospect, but has logged a 6.17 ERA over 24 career Major League starts with the Reds and has undergone two back surgeries in the past two years. Lamb said he hopes to be ready to pitch for the Angels by early July.
"The beginning of July is pretty much what we accepted by the doctor's recommendation," Lamb said. "If all continues to go well -- which I can't help but believe it will, the way I'm feeling -- I would say June is my target date to get in a game. Whether that be in a game down here, in a simulation game or [at] an affiliate, I don't know. I just know that I'm going to be living in the moment, as cliché as it is, and hopefully I get to that point."
Worth noting
• Yunel Escobar missed his second consecutive game with a mild abdominal strain, but manager Mike Scioscia said he expects the veteran third baseman to return to action on Tuesday.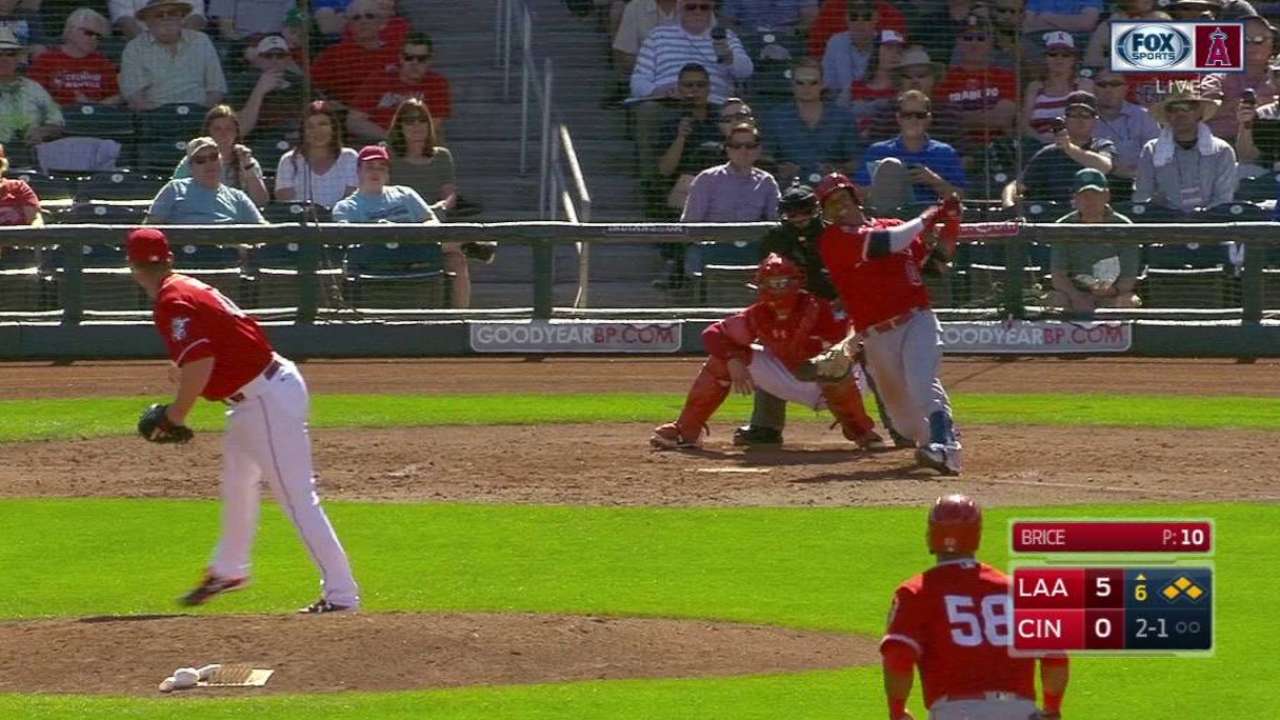 • The Angels have a scheduled off-day on Monday, but left-hander Tyler Skaggs is slated to pitch three innings in a Minor League game in the evening. Skaggs is behind the rest of the Angels starters after missing one Cactus League start due to shoulder weakness.
• Left-hander Jose Alvarez and right-hander Deolis Guerra returned to Angels camp on Sunday after representing Venezuela in the World Baseball Classic. Scioscia said the two relievers will pitch in a Cactus League game on Wednesday.
Maria Guardado covers the Angels for MLB.com. This story was not subject to the approval of Major League Baseball or its clubs.