Righty Meyer filled in as teacher in offseason
Education was always a backup plan for Angels' 6-foot-9 pitcher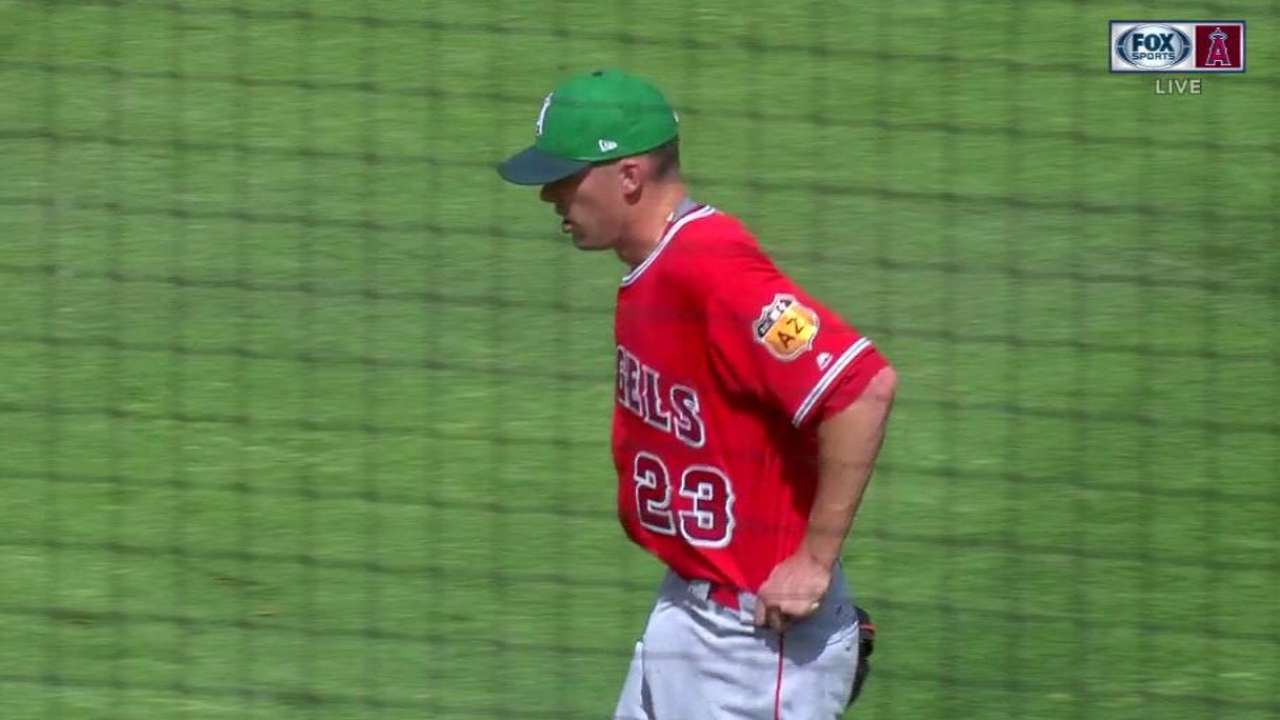 TEMPE, Ariz. -- Angels manager Mike Scioscia has seen his fair share of players who have side jobs in the offseason.
"I'm trying to think offhand, but there are some things guys have done," Scioscia said. "Ranged from bartender to dogcatcher."
One of the new ones is 27-year-old pitcher Alex Meyer's job. He works as a substitute teacher in his hometown of Greensburg, Ind., when he gets the opportunity.
"Before being a baseball player, when I was in college, I always planned on education being in my future when I was done," said Meyer, the Halos' No. 8 prospect, according to MLB Pipeline. "You always have a backup plan."
Because the town is so small, Meyer has worked with all age groups from kindergarten through high school. He doesn't focus on a specific subject or group, but prefers the high school level.
Meyer said working with younger kids is "like babysitting," and he still has connections to Greensburg Community High School, which he attended.
"I like being up there," Meyer said. "A lot of teachers are there that I was a student under, so it's good to see them and everything. And a lot of my coaches are still there."
Meyer spoke nonchalantly about the experience, as if it was commonplace for professional athletes to take on side roles teaching children math and social studies.
Meyer only did it once this offseason, though. He said he's busier in the offseason now than he used to be. Meyer has been on Spring Training rotations since 2014, gone up and down between the Majors and Minors the past two years and was dealt from the Twins to the Angels at the non-waiver Trade Deadline in '16.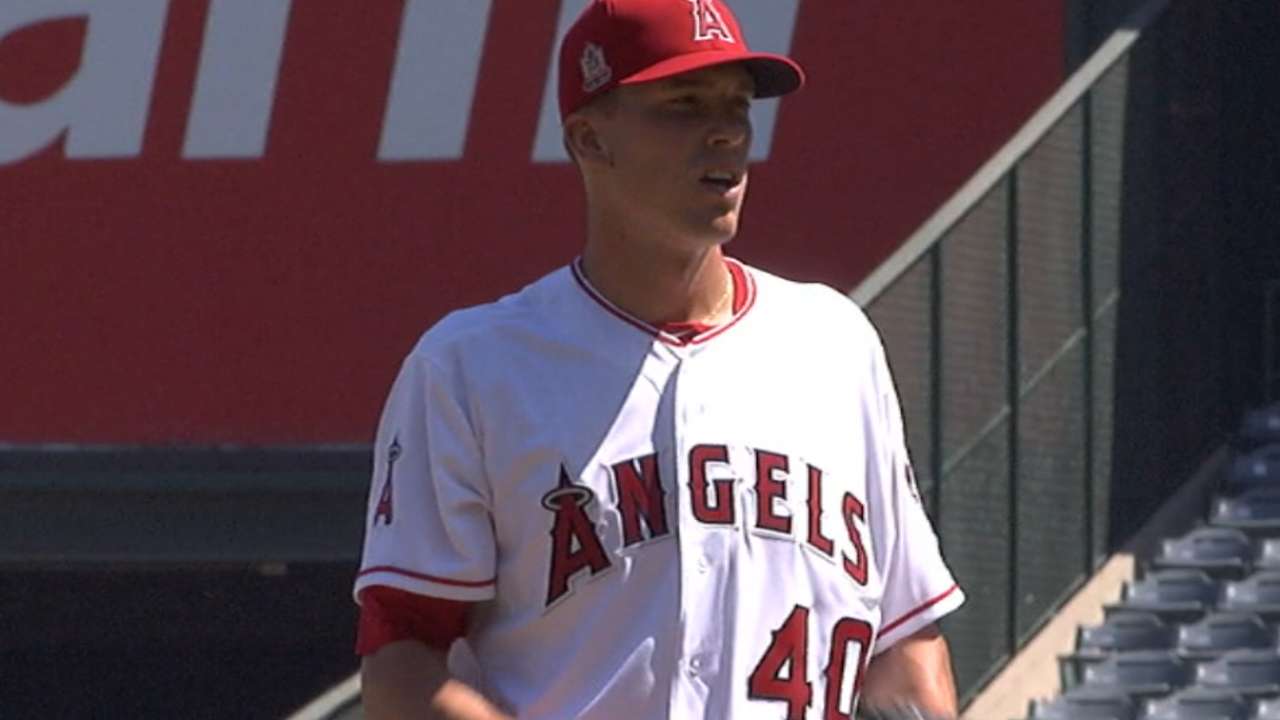 But Meyer finds time for his side gig when he can. He said the toughest parts of filling in as a teacher are getting through lesson plans and making sure kids don't get unruly. Meyer said they normally are fine, though.
Maybe they want to give their best impression with a professional baseball player at the front of the classroom. Maybe they're just intimidated by the 6-foot-9 Meyer. Either way, he hasn't had any "crazy instances."
"I've been lucky, it's been fairly easy for me," Meyer said. "Kids aren't bad or anything. They usually listen."
Meyer is not sure if he's applied his schoolhouse leadership lessons to the clubhouse, but he hopes he can learn from each job he's had and apply it to the next.
"I just go in and try to be the same person there that I would be out here," Meyer said. "It's just something that's fun, and I enjoy it."
It's not something Meyer broadcasts to his team. Scioscia didn't know the righty makes relief appearances in the classroom, and he chuckled when asked about it.
"We've had some guys with some unique jobs," Scioscia said. "I don't think substitute teacher's that unique. I think it's great."
Logan Newman is a senior majoring in journalism at Arizona State University. This story is part of a Cactus League partnership between MLB.com and ASU's Walter Cronkite School of Journalism and Mass Communication. This story was not subject to the approval of Major League Baseball or its clubs.