Marte, Cron platooning at 1B for now
Halos' Richards yet to be cleared to resume throwing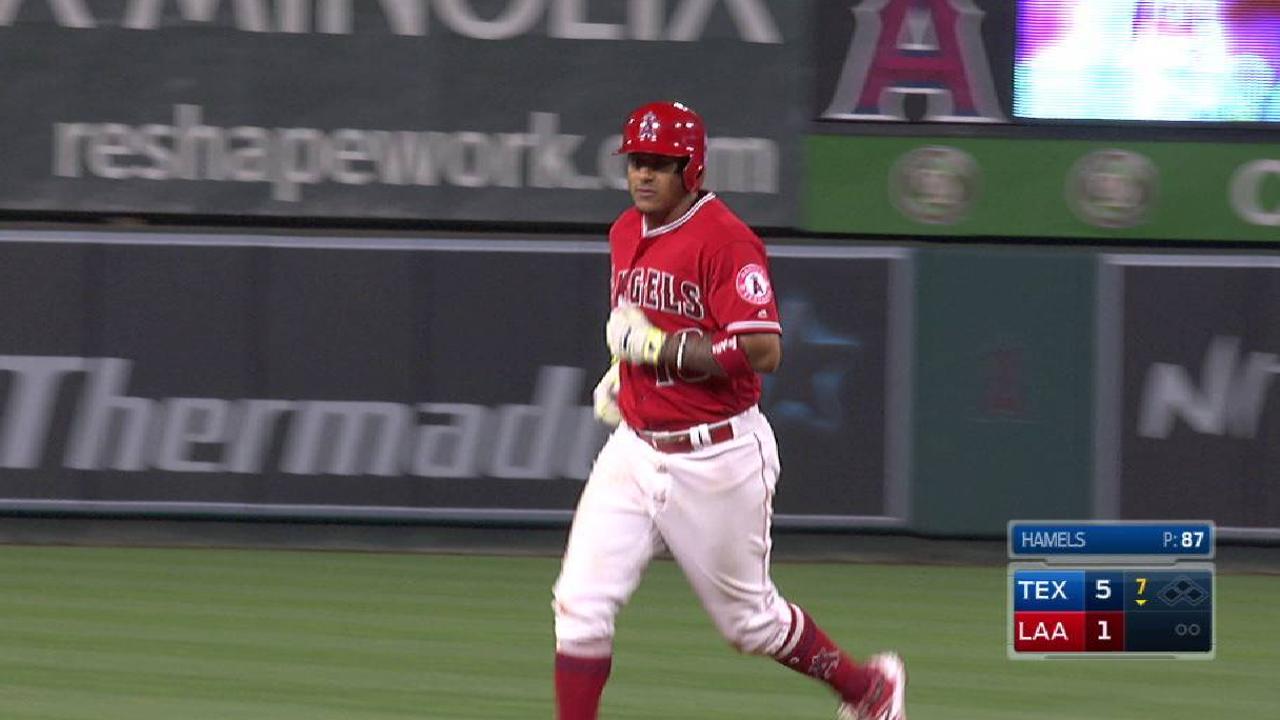 KANSAS CITY -- Expect to see Jefry Marte draw most of the starts at first base when the Angels face a left-handed starter.
Marte has been in the starting lineup for all three of the Angels' matchups with southpaws this season, a trend that continued Friday when he started at first against the Royals' Danny Duffy at Kauffman Stadium. Manager Mike Scioscia seems to be treating first base as a bit of a platoon between Marte and C.J. Cron, though he left open the possibility of deploying Cron against southpaws down the road.
"I think Jefry is settling in and is really matching up well against lefties," Scioscia said. "I think we'll continue to take a look at that. When C.J. Cron gets hot, he hits anybody, so we're still looking to see where this evolves to. But I think if it's a lefty, most likely you'll see Jefry get some looks there."
Marte, 25, was batting .250 (4-for-16) entering Friday and has hit .200 (2-for-7) with one home run and two walks against lefties. Cron, 27, was hitting .304 (7-for-23), but has yet to produce an extra-base hit. He also has reverse splits over his first three years in the Majors, batting .273 against righties and .254 against lefties.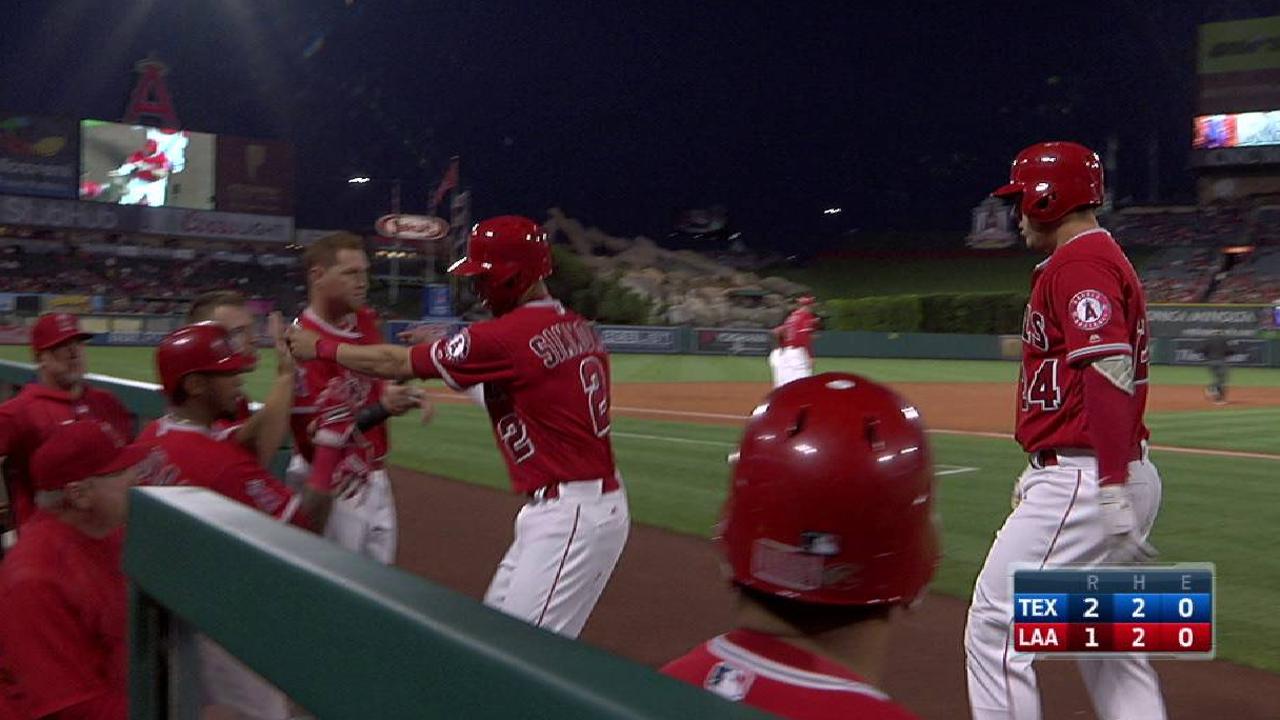 The Angels will have an interesting call to make when Luis Valbuena comes off the disabled list, as they will likely have to option either Cron or Marte to Triple-A Salt Lake to clear a roster spot. Valbuena, a left-handed hitter, is expected to earn most of his at-bats at first against right-handed pitching, and Marte appears to be better suited to be platooned with him there.
Valbuena has been out since March 22 with a strained right hamstring and will have to complete a running program before beginning a rehab assignment.
"Right now, it's just going to be on how he feels," Scioscia said. "I think the encouraging thing is he's been in baseball activities for over a week and taking ground balls aggressively. I think by this weekend he should have maybe a little more clarity as far as what the timeline will be, but the hurdles he has to clear are definitely running 100 percent straight ahead, getting on the bases and repeating it."
Worth noting
• Right-hander Garrett Richards continues to experience a lack of strength in his strained right biceps, which led the Angels to conduct an MRI on his cervical spine on Thursday, general manager Billy Eppler said. The results of the examination ruled out cervical disc or brachial nerve issues for Richards, who will continue to be evaluated on a daily basis.
Richards had said that he hoped to resume throwing Tuesday, though he still has not been cleared to pick up a baseball.
• The Angels called up right-hander Deolis Guerra from Triple-A Salt Lake on Friday and transferred left-hander Andrew Heaney to the 60-day disabled list to clear a spot on the 40-man roster. Right-hander Daniel Wright had been optioned Sunday after throwing four innings in relief against the Rangers.
Maria Guardado covers the Angels for MLB.com. This story was not subject to the approval of Major League Baseball or its clubs.