Shoemaker delivers much-needed solid outing
Angels' rotation has struggled early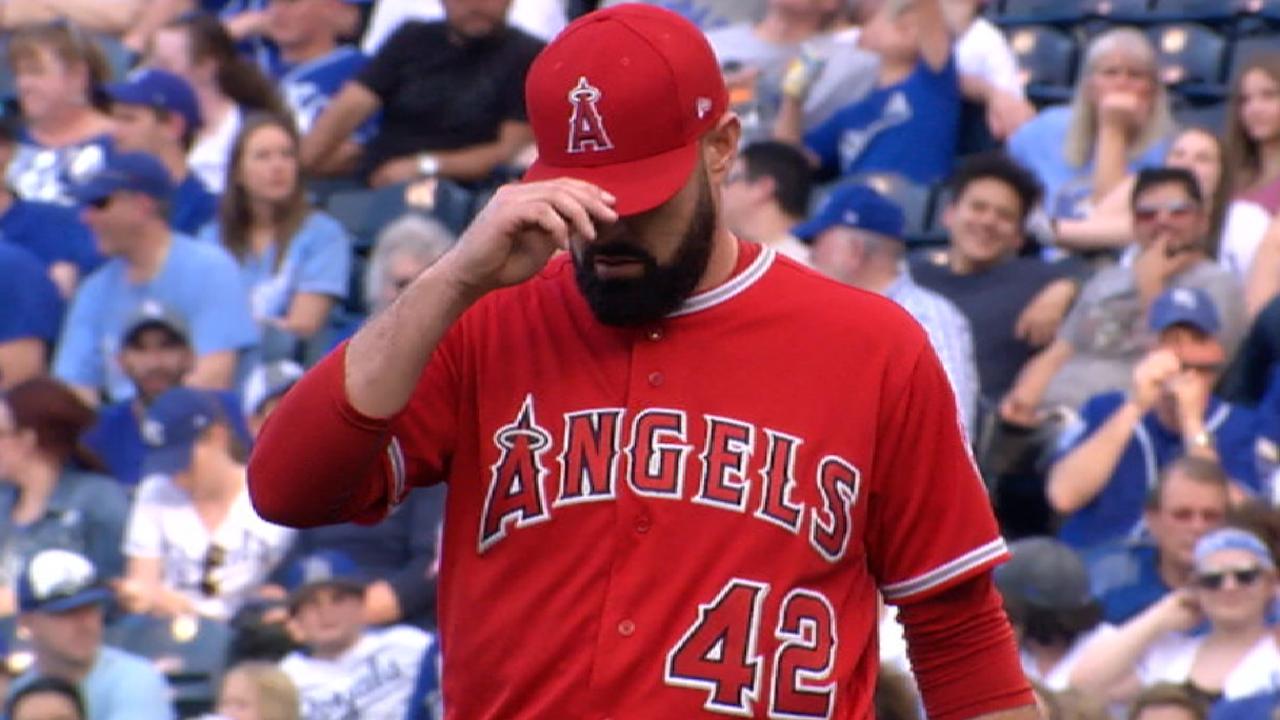 KANSAS CITY -- The Angels lost their fourth straight game on Saturday night, falling 3-2 to the Royals, but one silver lining from the defeat was the bounce-back performance by right-hander Matt Shoemaker.
Shoemaker entered Saturday with a 7.71 ERA over his first two starts, as part of the Angels' early rotation woes. But he took a step in the right direction by allowing two runs on five hits, while walking two and striking out seven, over 5 1/3 innings.
Shoemaker threw 33 pitches in the first inning, yet was able to pitch into the sixth.
"Bouncing back from a 30-pitch first inning was incredible," manager Mike Scioscia said. "Shoe, I think, started to find his release point better. I think he felt a little stronger as he went and made some adjustments. For him to get that far was remarkable considering how tough the first inning was."
Shoemaker issued an eight-pitch leadoff walk to Alex Gordon in the first, a harbinger of his strenuous night to come. Gordon later scored on Eric Hosmer's RBI single, which tied the game at 1.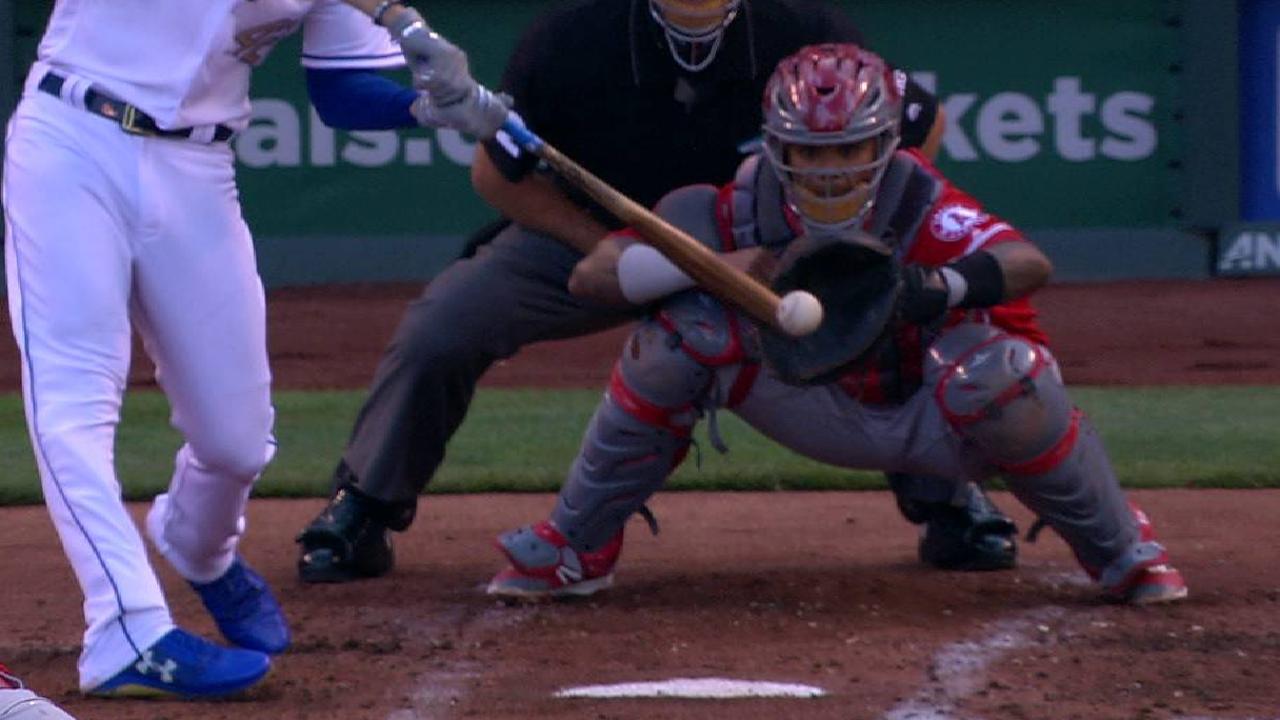 "It was just a battle today," Shoemaker said. "That's the best way to put it."
Still, Shoemaker settled down after the first, getting his pitch count under control by throwing 10 in the second and 13 in the third. In the fourth, he left a 2-1 splitter over the plate to Brandon Moss, who crushed it to right field to give the Royals a 2-1 lead.
Shoemaker opened the sixth by striking out Lorenzo Cain looking, but Shoemaker then walked Hosmer on 10 pitches, prompting Scioscia to call on reliever Bud Norris to finish the inning. After issuing the walk, Shoemaker yelled at home-plate umpire Ed Hickox, who called the penultimate pitch of Hosmer's at-bat a ball, which Shoemaker appeared to think was a strike.
"We're all human," Shoemaker said. "We make mistakes, they make mistakes. You can't say much else about it."
Shoemaker threw 105 pitches, his most since a 115-pitch shutout against the White Sox on July 16, 2016. He came away with a no-decision after Ben Revere's RBI single tied the game at 2 in the seventh.
Though Shoemaker would have liked to pitch deeper into the game, he said he was pleased with his overall performance.
"I'm glad we got through it," Shoemaker said. "You've just got to bear down, make good pitches, execute. … It's definitely a step forward, but we want to keep getting better."
Maria Guardado covers the Angels for MLB.com. This story was not subject to the approval of Major League Baseball or its clubs.