Angels' bats come alive after team meeting
Halos snap six-game losing streak with win on Tuesday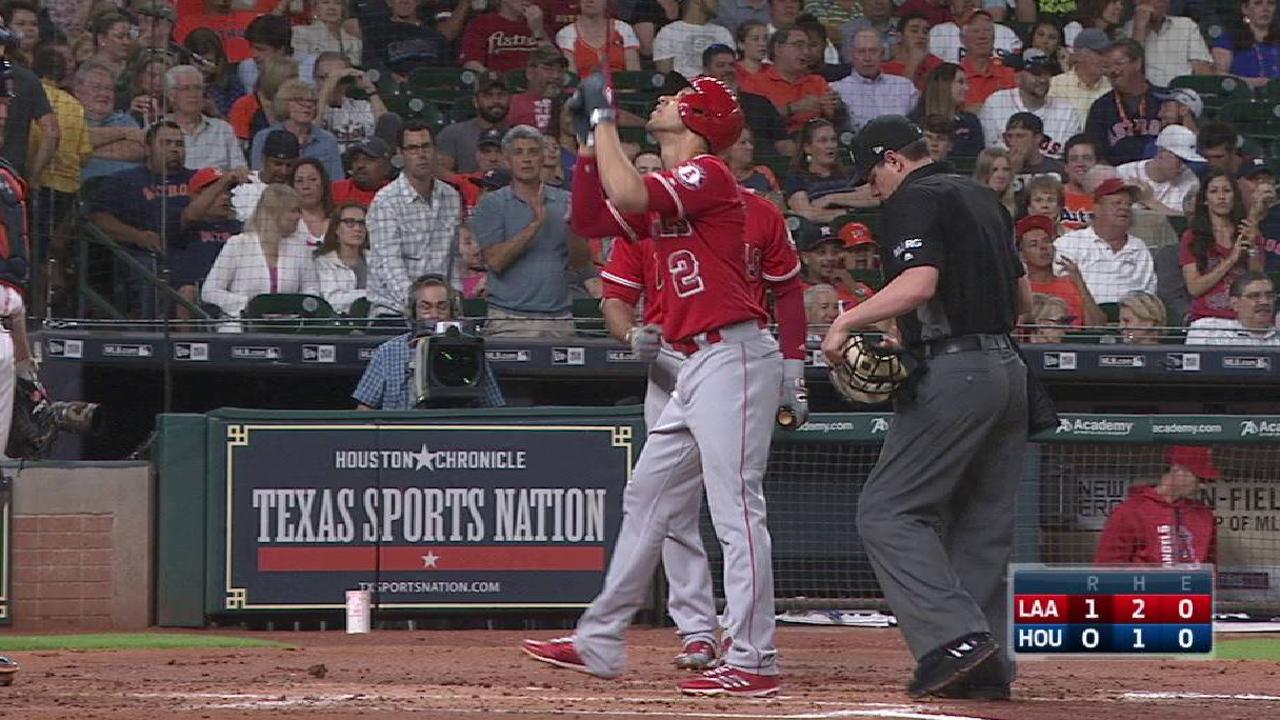 HOUSTON -- Entering Tuesday, the Angels had been shut out in back-to-back games, and their scuffling offense had not produced a run in 20 innings. With the club mired in a six-game losing streak, manager Mike Scioscia decided to hold position meetings and have his hitters forgo their usual pregame batting practice.
"Just trying to break the routine a little bit," Scioscia said. "Sometimes you've just got to go American Legion and come out here and just play."
The Angels responded by snapping their skid and defeating the Astros, 5-2, behind home runs from Andrelton Simmons and Albert Pujols and a strong start from right-hander Ricky Nolasco at Minute Maid Park.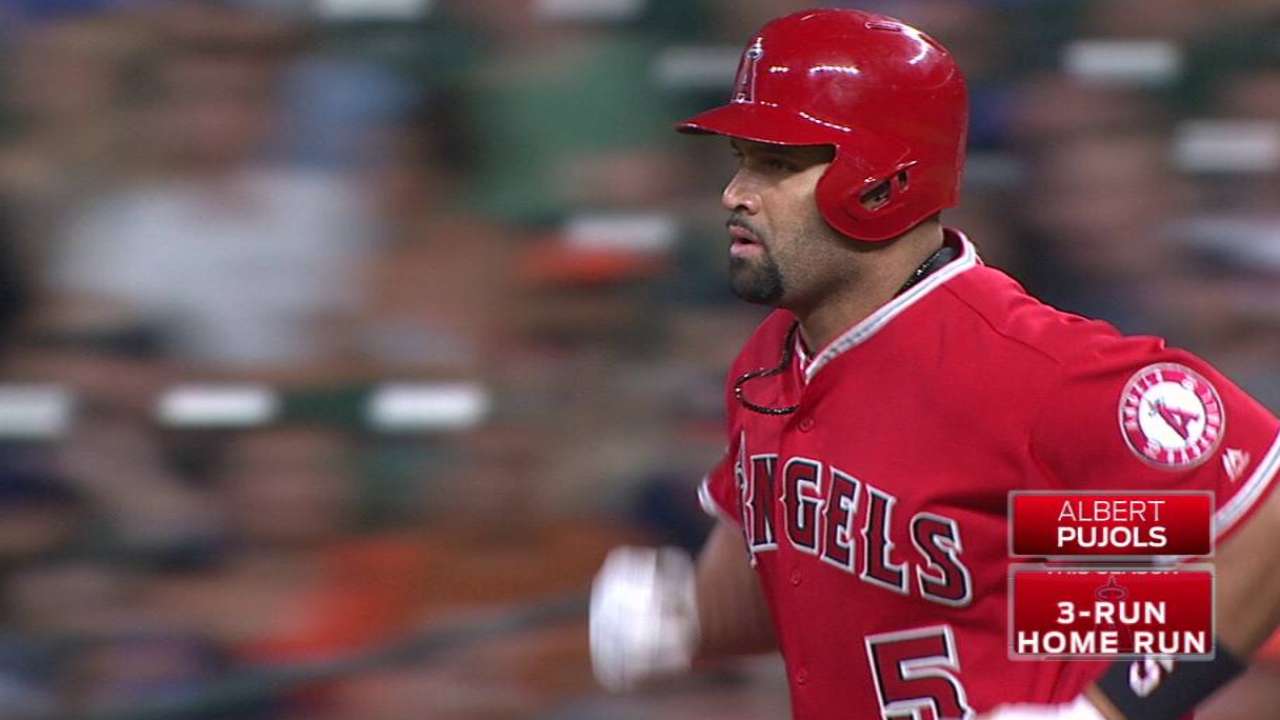 "We have a lot of confidence in our offense," Scioscia said. "I don't think anyone was doubting that we would get back on track. But the sooner the better."
The Halos saw their scoreless streak grow to 21 innings before Simmons hammered a solo shot off Astros starter Joe Musgrove to give his club a 1-0 lead in the second.
"I didn't know it was that long," Simmons said of the Angels' scoring drought. "It's good to get on the board. It felt a little weird not being able to score, especially having a lot of guys in scoring position. Getting that run, it got us going a little bit. The offense definitely swung the bat a lot better today."
Simmons' home run was his first career opposite-field shot. The wiry shortstop said he used to joke that he'd retire if he ever managed to hit one.
"I can check that one off the list," Simmons said.
The Astros took a 2-1 lead in the third after Yulieski Gurriel and George Springer crushed a pair of solo home runs, but that was the extent of the damage against Nolasco, who earned his first win of the season after limiting Houston to two runs on eight hits over six innings.
The Angels backed Nolasco's effort by scoring four runs in the fifth, capped by Pujols' 593rd career homer, a three-run shot to left field that put the club ahead, 5-2.
"Streak or not, everyone is out here going like every other game," Nolasco said. "I was just trying to keep calm and keep my team in a position to win. The big home run by Pujols was the difference in the game."
Maria Guardado covers the Angels for MLB.com. This story was not subject to the approval of Major League Baseball or its clubs.