Trout gets good news after MRI on hamstring
Angels' center fielder out for 3rd straight game Monday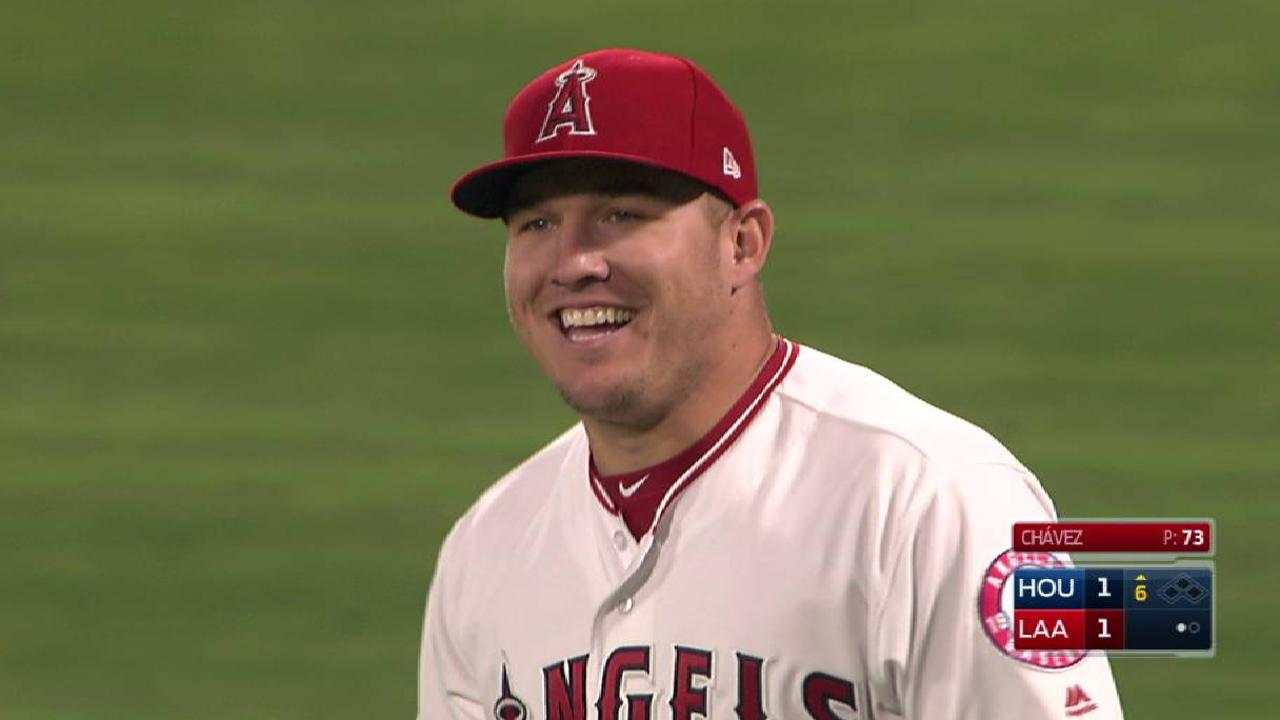 OAKLAND -- Reigning American League MVP and April AL Player of the Month Mike Trout missed his third straight start on Monday night, as he sat out a 3-2 loss to the A's with left hamstring tightness. But a clean MRI gave the Angels' star some good news.
"You never want an MRI," Trout said. "It's tough. But hearing the news, it relieves me a little bit."
Trout said he first strained his hamstring during the team's series in Seattle last week before re-aggravating it trying to track down a fly ball in the gap on Friday. He was able to finish out the contest, but he missed the final two games of the series against the Astros.
"The precautionary MRI was just to get a baseline," Angels manager Mike Scioscia said. "Everything was clean, but we want to make sure that this is 100 percent behind him before he gets on that field and does the things he needs to do. He's plays a demanding position. It's moving in the right direction."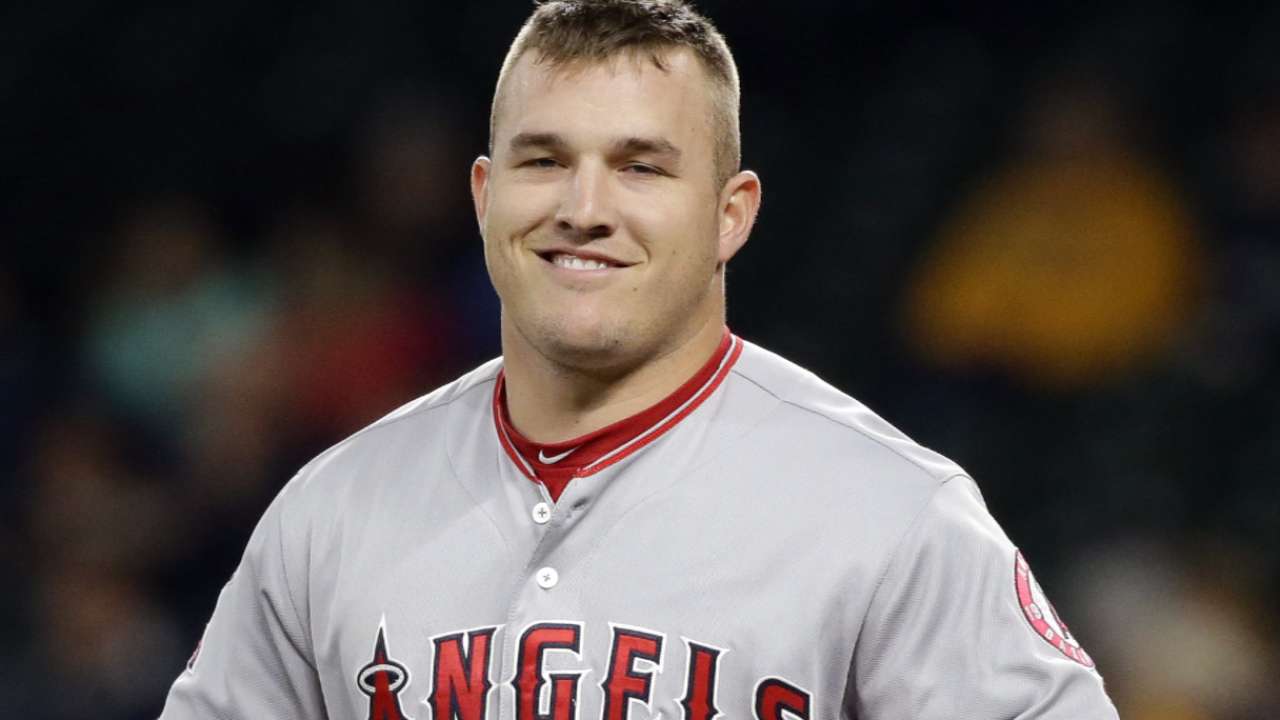 Scioscia said the organization has discussed the idea of placing Trout on the 10-day disabled list, but they are evaluating the situation on a daily basis. Trout has never been placed on the DL in his seven MLB seasons. He fought through similar hamstring problems two years ago.
"If he's going to be ready in five days, we don't want him sitting around for five," Scioscia said. "We're going to make the determination definitely within the next three or four days if he's going to need a little bit of time."
Cameron Maybin has been inserted into center field in Trout's absence. While Maybin might be able to provide some stellar defense, there's no doubt the Angels will be missing Trout's presence from the lineup. In 30 games to begin the year, the 25-year-old is batting .355/.446/.700 with eight homers, 21 RBIs and five stolen bases.
"I'm coming in each and every day and I want to play," Trout said. "Obviously, they want to be cautious. It's a hamstring and you don't want to push it and be out longer. … You want to be out there with your guys but you've got to be smart."
Worth noting
Rehabbing first baseman C.J. Cron (left foot contusion) was hit in the right wrist by a pitch during Sunday's contest with Triple-A Salt Lake, but X-rays revealed no fracture. Cron is considered to be day to day.
"He's set back a couple of days," Scioscia said. "Got that rain cloud over his head."
Alex Espinoza is a contributor for MLB.com based in the Bay Area, and covered the Angels on Monday. This story was not subject to the approval of Major League Baseball or its clubs.