Longtime friends get Draft call from Angels
Booker, Brittain have been teammates since Little League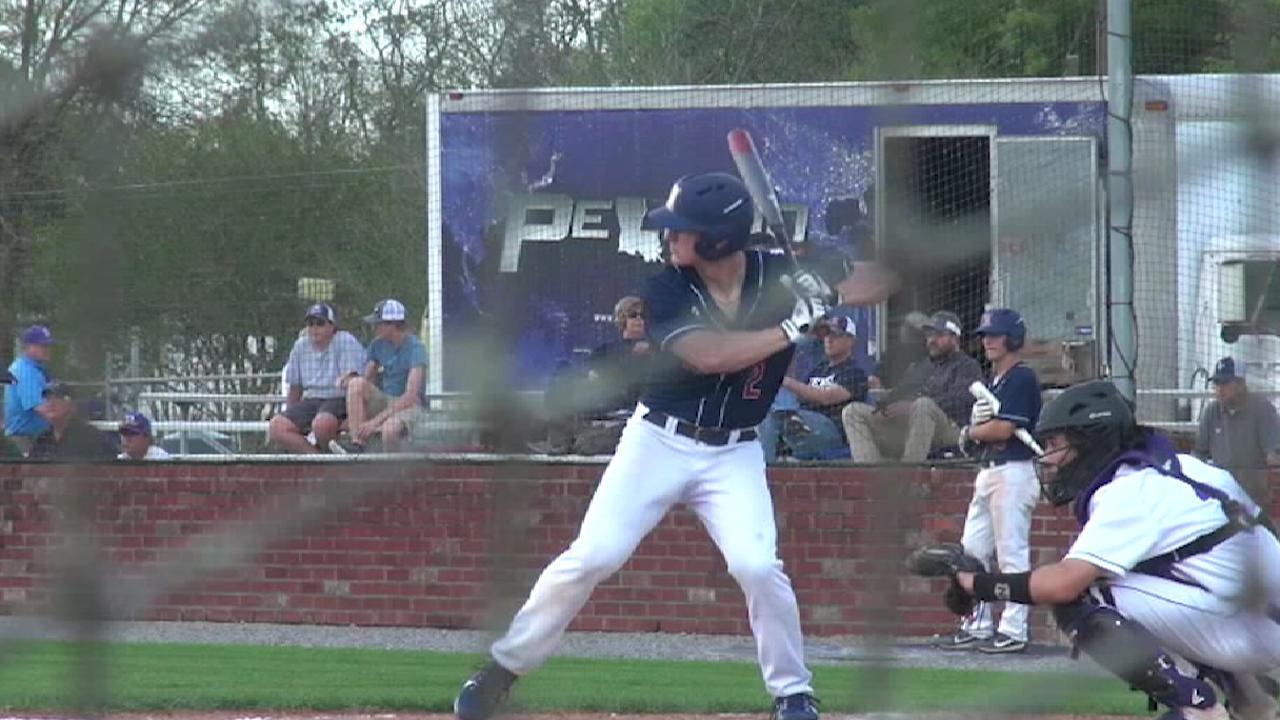 Joseph "JoJo" Booker and Hunter Brittain have known each other since they learned to walk. They attended preschool, elementary school, middle school and high school together. They've been teammates since Little League and formed a battery around age 13, with Booker on the mound and Brittain behind the plate.
Last fall, as seniors at T.R. Miller High School in Brewton, Ala., they officially committed to the University of South Alabama, relishing the chance to continue playing baseball together as collegians. They never expected to get the same opportunity at the professional level, but that changed last week, when the 18-year-olds saw their destinies once again intertwine.
Last Tuesday, the Angels picked Booker, a right-hander, in the fifth round of the 2017 MLB Draft, taking him with the 145th overall selection. The next day, the Halos used their 15th-round pick (445th overall) to snag Brittain. It was an outcome neither had foreseen.
"It's pretty weird," Brittain said in a phone interview. "It's pretty crazy."
• Draft Tracker: Every Angels pick
Brittain said the Angels had scouted him heavily this spring, though their interest in Booker had been more muted. Booker knew the Yankees and Marlins were looking at him as a potential sixth-rounder, but he was surprised to see the Angels grab him in the fifth round.
"I had no idea the Angels would draft me," Booker said. "They kind of stayed under the radar. They just beat everybody to it. I guess they played it smart."
The two friends were together when they each received news of their selections. Booker watched Day 2 of the Draft play out with Brittain and his girlfriend on a computer at his mother's office due to a local outage; Brittain was eating lunch at The Main Event, a chicken wing spot in Brewton, with Booker and another friend when he got the call on Day 3.
Amateur scouting director Matt Swanson called the Angels' choosing of the pair more of a coincidence than anything.
"Our cross checker down in the southeast had a good workout with the two of them, felt really comfortable with them," Swanson said. "Looking at the pitcher [Booker], assessing him and his upside, and the catcher [Brittain] and the swing and the strength that he has. Both fell into our lap, and just coincidentally, both are from the same school."
T.R. Miller coach Kevin Madden said he believes the players' friendship helped them work well together as a battery in high school.
"They're kind of like brothers," Madden said. "They know each other inside and out. I think they feed off of each other. ... When JoJo was on the mound pitching, it was almost like you had one person out there playing two positions because they both knew each other. They made us look like we knew what we were doing as coaches."
Still, Booker and Brittain possess distinct strengths as baseball players. Listed at 6-foot-3, 190 pounds, Booker went 10-0 with a 1.01 ERA and 112 strikeouts in his senior season. He wields a fastball that can touch 93 mph and also throws a breaking ball and a changeup.
"If you gave me one word to describe him, I would say hard-nosed pitcher," Brittain said. "Pretty aggressive pitcher."
The 5-foot-9, 185-pound Brittain, meanwhile, batted .505 with eight home runs and 53 RBIs as the cleanup hitter this year and is also known for his defensive work, with good blocking skills and an above-average arm.
"He's a really good catcher," Booker said. "He gives really good targets. He doesn't move around a lot. He's pretty quiet behind the plate. He can kind of tell me where my pitches are going to go before I throw them. He knows what to expect. I think it makes it easier on both of us, as far as him locking it up and me throwing strikes."
The question that Booker and Brittain must now weigh is whether to honor their commitments to South Alabama or sign with the Angels. Both are undecided, though Brittain admitted that he is leaning more toward the college route. The pair acknowledged that they would factor the other's decision into their own.
"I'd definitely say our choices would influence each other," Brittain said.
The two friends are also aware that each must do whatever is in his best interest, even if it means taking divergent paths this summer.
"Whatever he does isn't going to be my final decision," Booker said. "But it'll definitely play a little bit in it."
Maria Guardado covers the Angels for MLB.com. This story was not subject to the approval of Major League Baseball or its clubs.