Scioscia lauds bullpen's performance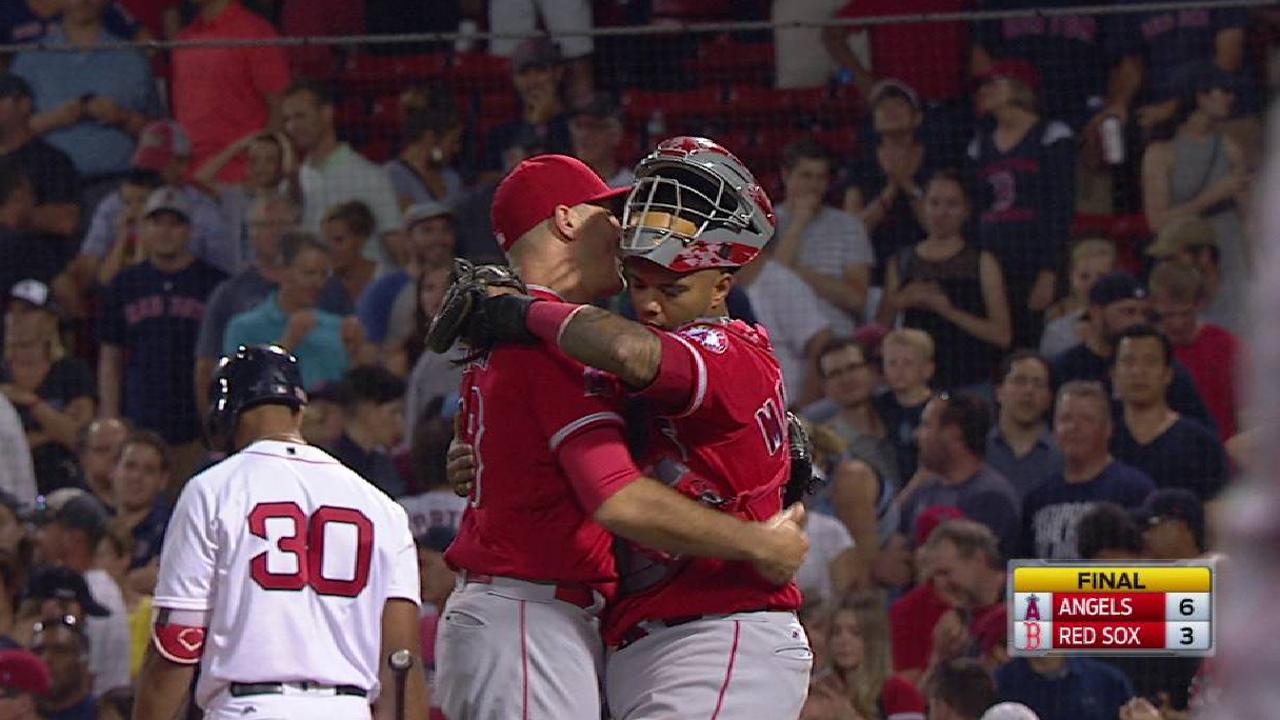 ARLINGTON -- The Angels' starting rotation isn't what it looked like in April. With Garrett Richards, Matt Shoemaker and Tyler Skaggs all on the mend, the Halos have had to use a patchwork set of starters to grind through the first half of the season.
But they've been able to stay afloat, even with the added absence of Mike Trout. Entering Saturday's game against the Rangers, the Angels were 44-46 with a chance to enter the All-Star break at .500, provided they win the final two games of the series, and that's largely been due to the performance of the bullpen.
"Our bullpen has really kept us, at least with our heads being close to above water right now. I think we're a little bit under .500 now," Angels manager Mike Scioscia said. "It's tough to maintain when you have the entirety of your rotation a little bit short on outs and innings every time, and that's what we really need for a while, guys pitching into the seventh and getting 18 outs. It's more manageable for your bullpen."
Los Angeles' bullpen leads the AL in inherited runners stranded at 77 percent, and five Angels relievers have sub-3.00 ERAs. That group is led by Blake Parker, who has only allowed two earned runs of his last 24 1/3 innings. He's one of 18 relievers in the AL with a sub-1.00 WHIP.
Scioscia noted that what his bullpen has done is made even more impressive when factoring in how the rotation has been decimated by injuries.
"It definitely puts a strain on your 'pen, and I think that's even more remarkable for what our bullpen's done is they've thrown an incredible amount of innings, but they've bounced back every day and been there to hold leads when we needed it," Scioscia said. "... I think it points to how effective our bullpen has been up to this point in the season."
Worth noting
• Trout doubled and walked for Class A Advanced Inland Empire on Saturday.
• Scioscia said Parker Bridwell will throw a simulated game over the break, and they'll evaluate whether to add him to the starting rotation after that.
• Scioscia also said Skaggs will throw to hitters midway through the upcoming week. Skaggs has been on the 60-day disabled list since April 29 with a right oblique strain.
Sam Butler is a reporter for MLB.com based in Arlington who covered the Angels on Saturday. This story was not subject to the approval of Major League Baseball or its clubs.