Halos get 'em on, but can't get 'em in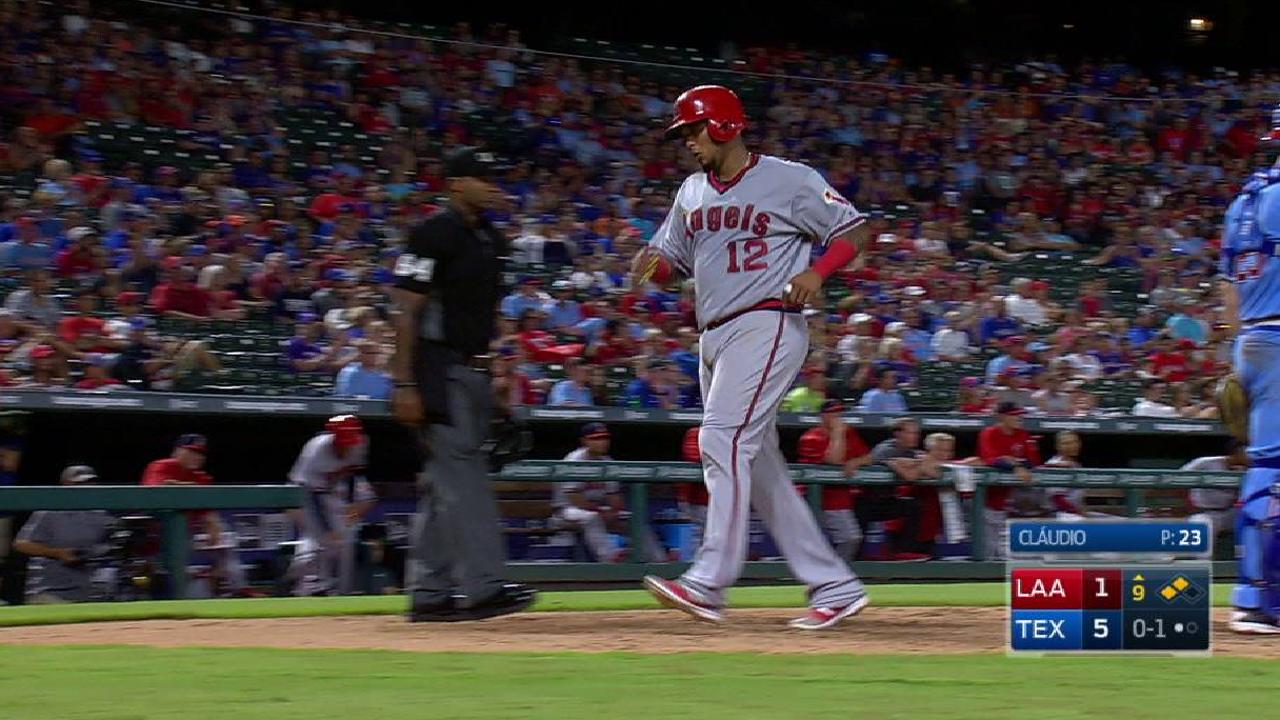 ARLINGTON -- Over the first two games in their final series before the All-Star break, the Angels have scored two runs against the Rangers. They were stymied by Cole Hamels on Friday, but in Saturday's 5-2 loss, they suffered from a different problem.
The Halos got 11 runners on base, but they managed to bring home just one of them, on a ninth-inning RBI groundout from Cameron Maybin. They had seven hits, but one of them was Yunel Escobar's solo homer in the second inning, which tied the score at 1. Other than that, the Angels couldn't capitalize on the chances they had.
Rangers starter Tyson Ross held them in check for most of the night, and the Texas bullpen combined to prevent the Angels from making a serious comeback. They had at least one runner on in all but two innings, but those runners were either erased from the basepaths or stranded.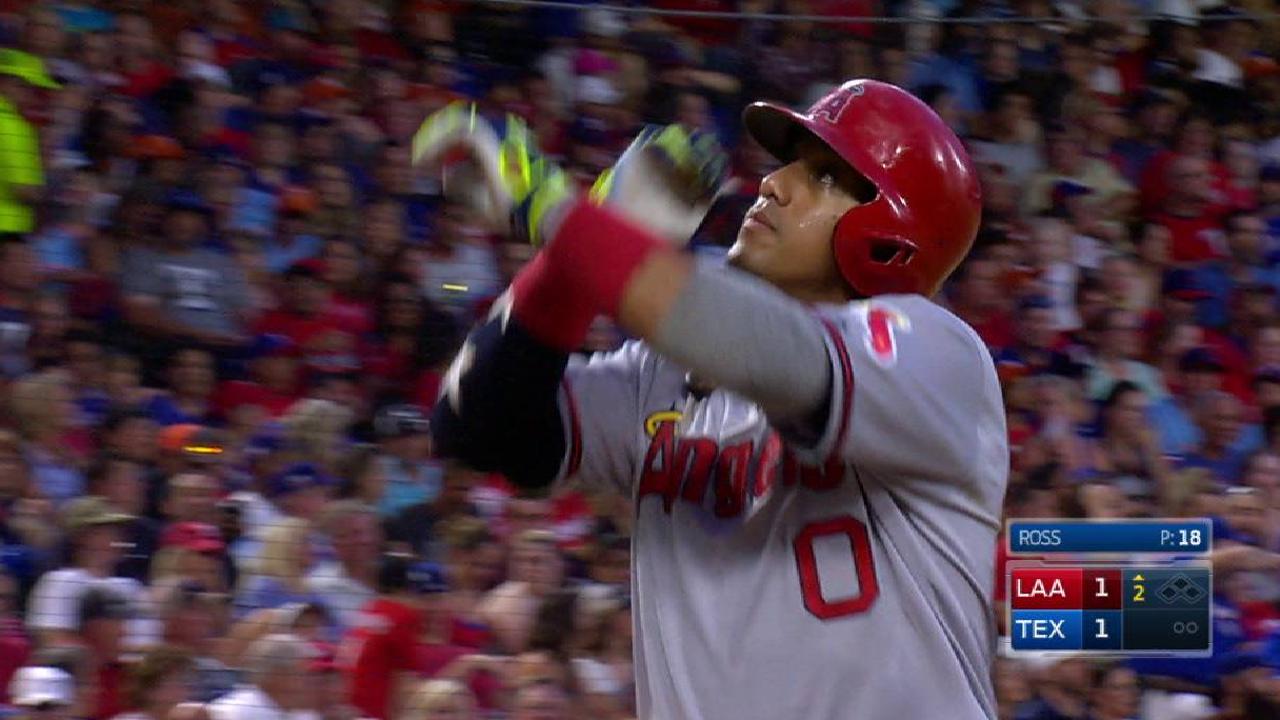 "We just didn't capitalize," Maybin said. "Tyson was effectively kind of all over the place. He made some big pitches when he needed to. We got to do a better job of capitalizing on our opportunities. We had them, and we didn't."
Only one Angel, Andrelton Simmons (3-for-4), had multiple hits. They were 0-for-6 with runners in scoring position and left nine men on base.
"When push came to shove, we didn't get the key hit with some guys on," Angels manager Mike Scioscia said. "Offensively, it's been a struggle this trip. We haven't swung the bats well this week. Consequently, every pitch that we make on the mound has, possibly, more meaning. It seems guys are pitching with their backs against the wall."
There is light at the end of the tunnel, though. One more game stands between the Angels and the All-Star break, after which they'll have Mike Trout back. And his return will no doubt bolster an offensive unit that's been struggling of late. And that, along with some hitters turning it around, is what keeps the Angels from worrying too much about the issues at the plate.
"I think we've got some hitters that are underperforming, and we know they're better," Scioscia said. "Hopefully they're going to come alive in the second half, and we're going to need them."
Sam Butler is a reporter for MLB.com based in Arlington who covered the Angels on Saturday. This story was not subject to the approval of Major League Baseball or its clubs.