Break may help spark sluggish offense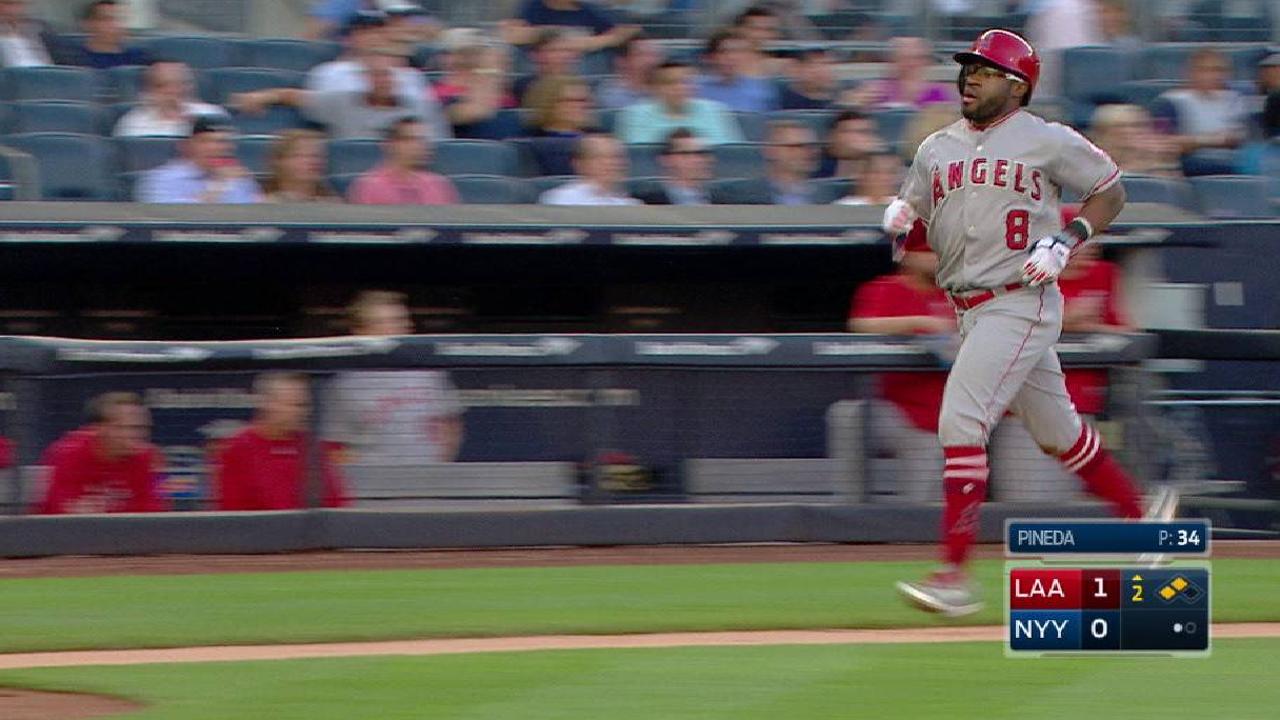 ARLINGTON -- The All-Star break couldn't have come at a better time for the Angels. They're 3-7 in their last 10 games entering Sunday, and in those 10 games, they've been plagued by a struggling offense and a starting rotation that's had trouble pitching deep into games.
Hitters have batted .220 with an on-base percentage of .276 in the recent cold spell, and they managed just two runs over the first pair of games with the Rangers to end the first half. But when Friday, the first game after the break, rolls around, it'll be akin to a fresh start.
Despite the struggles, the Angels aren't going to tinker with things too much, namely for two reasons. The first is that, while the results haven't been there, the lineup has suffered from some hitters who haven't performed they way their track record has shown.
"We've gone over this as a staff the last two weeks ad nauseam, and we just don't see any shuffling being anything that's going to get our offense to where it needs to be," Angels manager Mike Scioscia said. "We need some guys that have been underperforming to get into their game, and that's what we're hopefully going to see after the break."
Guys like Luis Valbuena, who has batted .183 in the first half compared to a .269 clip the year before, and Danny Espinosa, who is hitting .162 at this point after a .239 first-half average in 2016, just aren't producing the way they've been capable of in the past. And that, more than anything, is why the Angels are reluctant to shuffle things around too much.
"There's guys with a much better track record than they've shown that you hope are going to perform better in the second half, and if they don't, you're looking at options that are going to make your team stronger," Scioscia said. "That's what we'll continue to do. Right now, we need some guys to start swinging the bat to their capabilities."
And of course, there's the impending return of Mike Trout, who had a double in Saturday's rehab game with Class A Advanced Inland Empire. Scioscia said Trout will play again on Sunday and Monday, then the Angels will evaluate him afterwards, but he is still on track to return by Friday when they host Tampa Bay.
Trout was hitting .337 with a 1.203 OPS before tearing a ligament in his left thumb in May, and when he returns, it isn't unreasonable to assume his bat will help turn things around in the Angels' offense. He'll likely bat either second or third when he returns, depending on the situation.
"I think the way we're looking right now, if Mike was in the lineup today he'd be batting third, but there's always a case for looking at some other options where he would hit second," Scioscia said. "He would be second or third. I think we've explored both of them. We looked at every angle from over the winter, and I think when guys are performing to their capabilities, third is a perfect place for him with this group of guys, but also there's some lineups that you might have to flip to and have him at second and stay with that for a while."
Sam Butler is a reporter for MLB.com based in Arlington who covered the Angels on Sunday. This story was not subject to the approval of Major League Baseball or its clubs.