Angels designate Espinosa for assignment
Club likely to use platoon at second base for now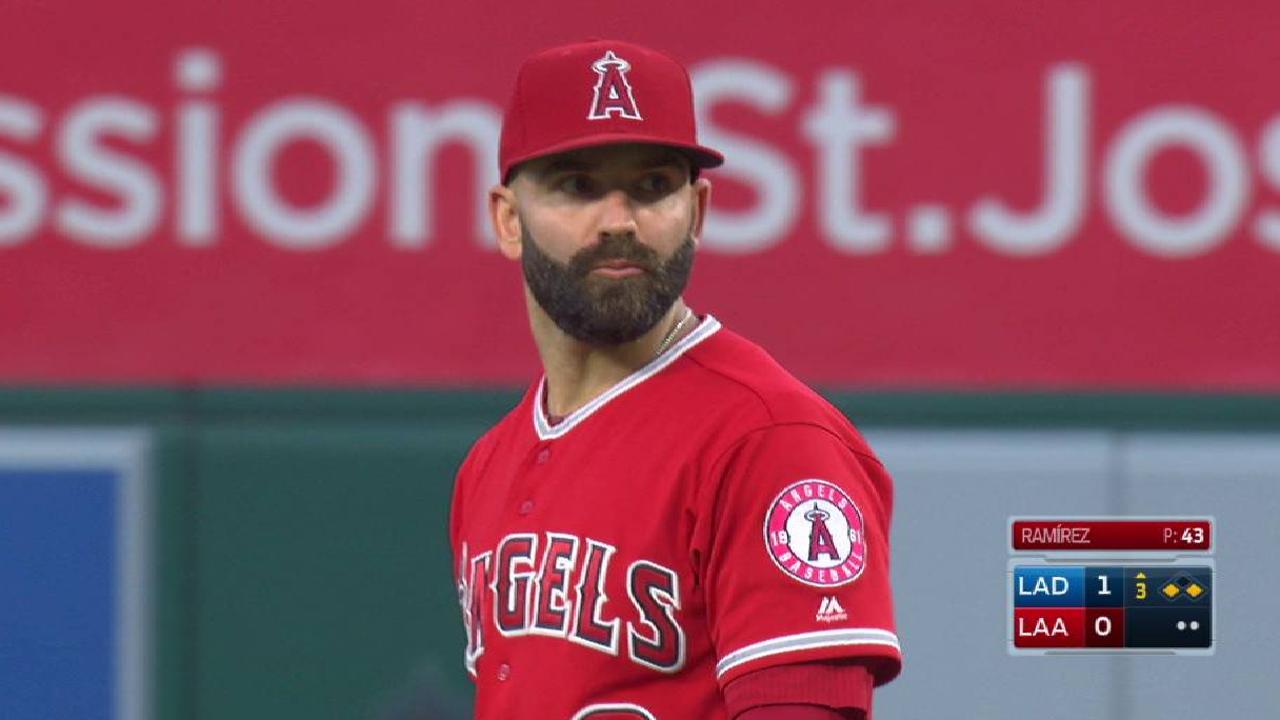 ANAHEIM -- In December, the Angels acquired Danny Espinosa from the Nationals in the hope that he would be able to fill their gaping hole at second base.
While Espinosa provided above-average defense, his offensive shortcomings proved too great for the Angels to absorb. On Sunday, Espinosa was designated for assignment, ending his brief tenure with his hometown team.
Espinosa, 30, batted .162 with a .513 OPS, six home runs, 29 RBIs and 91 strikeouts in 228 at-bats this season. In a corresponding roster move, the Angels recalled right-hander Parker Bridwell, who started against the Rays on Sunday.
"I think right now we're at a point to try to look for some other avenues to see what's going to happen at second base," manager Mike Scioscia said. "I think Danny brought some good things that helped us, but on the offensive side, the struggles were obvious."
With Espinosa no longer in the fold, the Angels will likely use a platoon at second base over the short term, deploying Nick Franklin against right-handers and Cliff Pennington against left-handers. Franklin, who was acquired from the Brewers last month, is batting .186 with a .564 OPS this year, while Pennington is hitting .234 with a .600 OPS.
"I think that the one thing they'll bring is on-base percentage, at the least," Scioscia said. "We're going to try to look at some other things to see if there can be something to help us on the offensive side."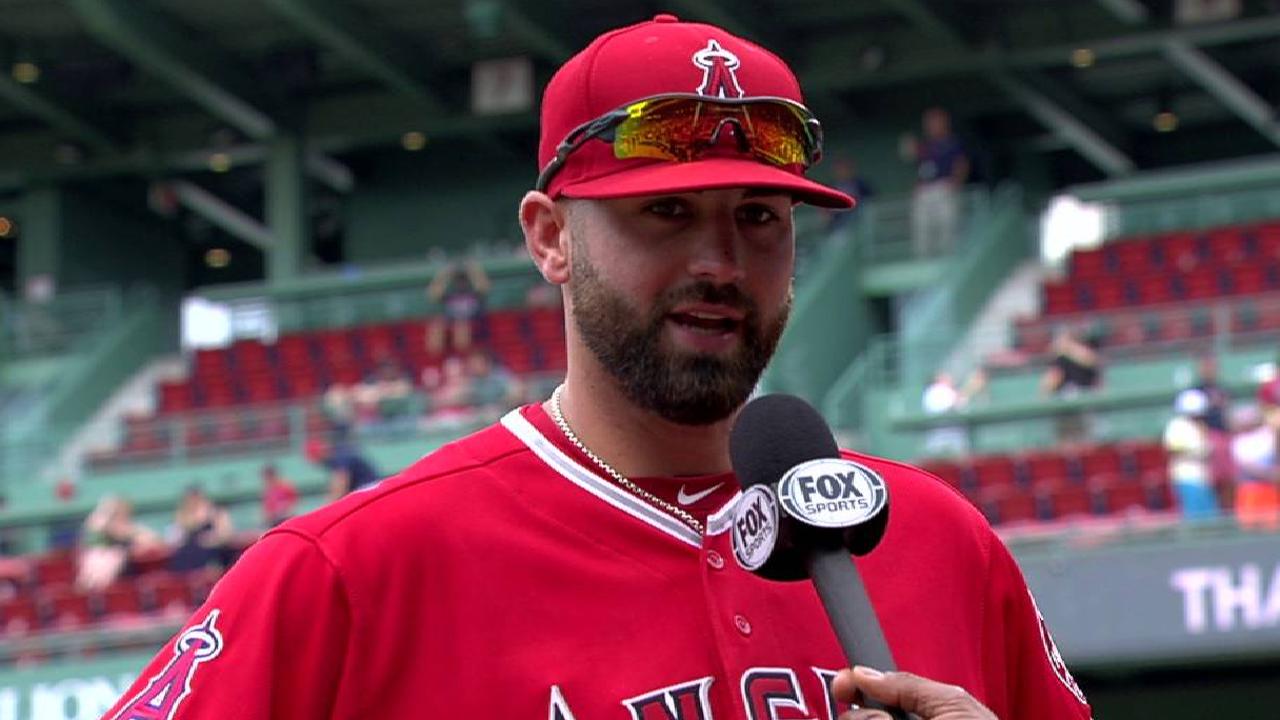 While the Angels figure to stick with Franklin and Pennington at second for now, Kaleb Cowart could also get a look there in the future. Cowart, 25, is batting .301 with an .834 OPS, 10 home runs and 49 RBIs in 83 games with Triple-A Salt Lake this season. Though he is a natural third baseman, Cowart has begun learning second and has made 30 starts there this year.
"We're trying to get him some experience at second and then see maybe where [Cowart] fits in to help us when he's ready," Scioscia said.
With the July 31 non-waiver Trade Deadline less than three weeks away, the Angels could also seek external help for their void at second and have reportedly shown interest in the Marlins' Dee Gordon.
Worth noting
• The Angels will not play five games in a row until July 29, so they're currently using a four-man rotation comprised of Ricky Nolasco, JC Ramirez, Jesse Chavez and Bridwell. Right-hander Alex Meyer, who was optioned to Triple-A Salt Lake before the All-Star break, seems to be the likeliest candidate to join the Angels' rotation as the fifth starter, but Scioscia said left-hander John Lamb is "opening up some eyes."
Lamb, who signed a Minor League contract with the Angels over the offseason and spent most of the season rehabbing from a back injury, has logged a 4.91 ERA over 22 innings in four starts for Salt Lake this year, though he also served a 50-game suspension following a second positive test for a drug of abuse.
"We didn't get a look at him in Spring Training, but his stuff is picking up," Scioscia said. "He's an interesting guy. I don't know if he's been in the conversation with [general manager Billy Eppler] and those guys, but it hasn't come down to us."
• Right-hander Andrew Bailey began a rehab assignment on Saturday, pitching one scoreless inning in an Arizona League game. Bailey has been on the disabled list since April 12 with right shoulder inflammation.
Maria Guardado covers the Angels for MLB.com. This story was not subject to the approval of Major League Baseball or its clubs.