Bridwell, Halos seek 4-game sweep in Seattle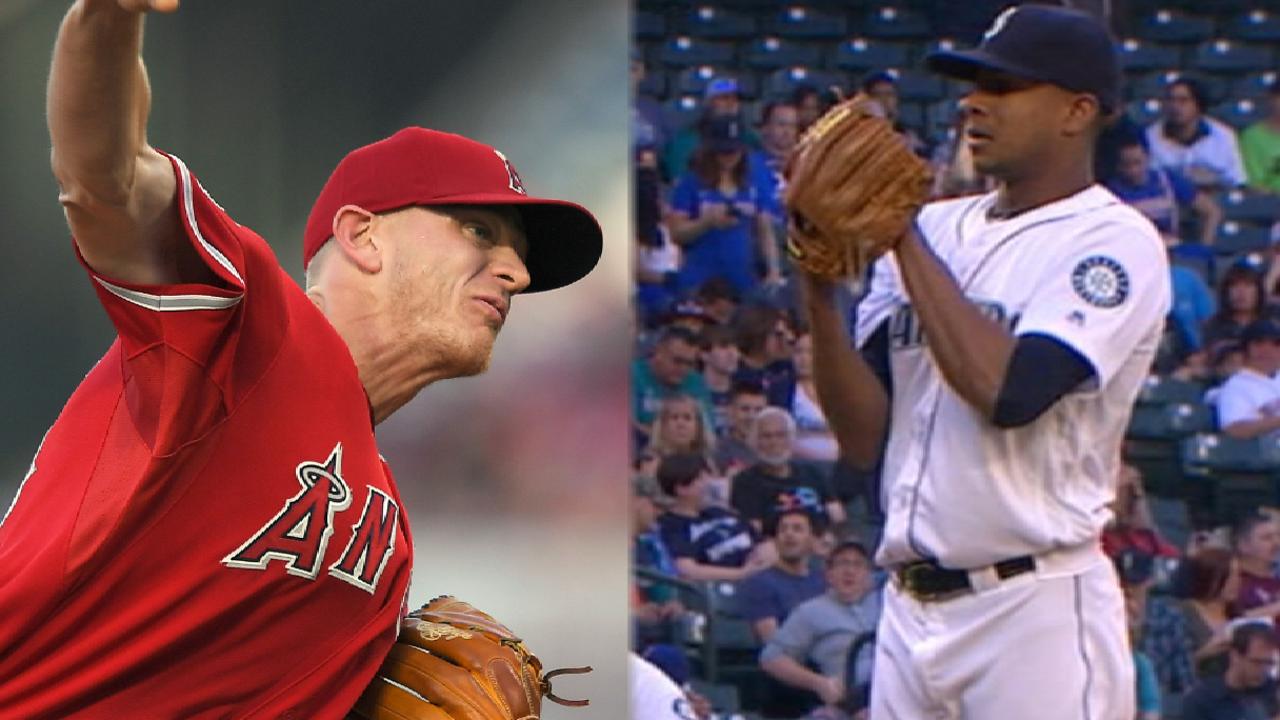 Mariners southpaw Ariel Miranda will look to get back on track on Sunday at Safeco Field after a dreary stretch in July and August. He'll face Angels right-hander Parker Bridwell, who is 4-0 with a 2.33 ERA in his last six starts, in the finale a four-game series.
Bridwell (6-1, 3.00 ERA) is making his 12th appearance of the season and will look to lead the Angels to a four-game sweep and a sixth straight win. He picked up the win in his last start, allowing one earned run on six hits with no walks in four strikeouts in seven solid innings. He became the first Angels pitcher with four consecutive winning decisions this season, going 4-0 with a 2.33 ERA in his last six starts.
Miranda's been lackluster in five starts dating back to July 5, owning a 7.16 ERA and a 6.11 FIP.
"We really need him to get back on track," Mariners manager Scott Servais said of Miranda. "When he's going good, you look up and it can kind of keep you on the edge of your seat, but it's usually six innings and three four runs, sometimes less. He keeps you right in the ball game. We just haven't had that out of him lately."
Servais said something that could help Miranda is picking up his tempo.
"He's much more effective when he's getting the ball, staying close to the rubber and throwing the next pitch. Instead of walking around the mound, thinking about what needs to happen here. Sometimes you pick yourself into some situations instead of trusting your ability. He needs to go back to trusting his ability."
Things to know about this game
• When Bridwell is on the mound, typically good things happen for the Angels, as they've gone 10-1 in games he's pitched this season. He's allowed two runs or fewer in eight of the 11 outings.
• Miranda is the only Mariners starter that hasn't missed an outing this season. He'll make his team-leading 24th start on Sunday. The Mariners have used 15 total starters this season.
• Albert Pujols sits one home run shy of 609 for his career, which would match Sammy Sosa for the most all-time by a foreign-born player.
Josh Horton is a reporter for MLB.com based in Seattle. This story was not subject to the approval of Major League Baseball or its clubs.