Halos content with leaving Petit in bullpen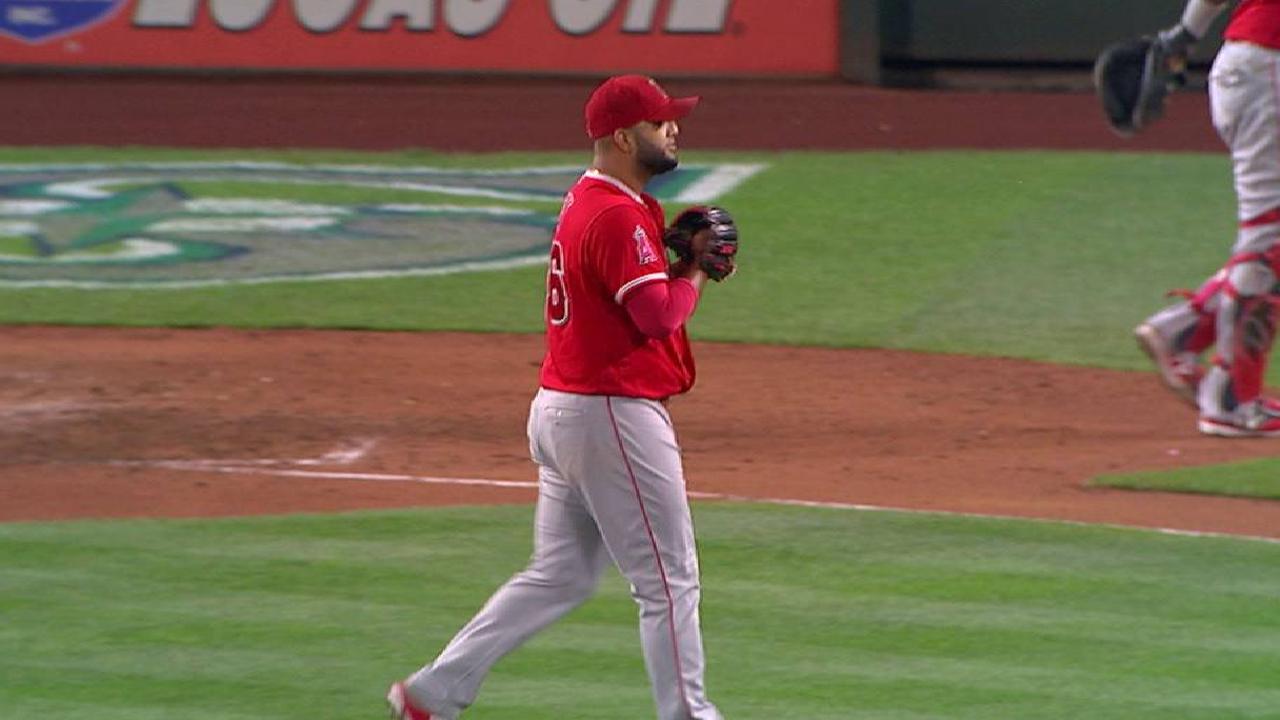 SEATTLE -- There are quite a few good things to talk about these days when the subject of Angels reliever Yusmeiro Petit comes up.
The veteran right-hander not only is prolific, with the current Major League lead in relief outings (29) of at least 1 1/3 innings, but he's been stellar.
He had stranded all 17 of his inherited runners entering Saturday night's game against the Mariners in Safeco Field, he pitched five scoreless innings across four games on the last homestand, and he took a 2.22 ERA and 88 strikeouts in 81 innings into Saturday.
Given the fact that the Angels' starting pitching has struggled of late, with a collective 6.81 ERA over the 18 games prior to Saturday, it seems that Petit, who has started 59 games in the big leagues over his 10-year career, might be a solid candidate to return to the rotation.
It certainly didn't surprise Angels manager Mike Scioscia when he was asked about it Saturday.
"I think it's probably the same question we asked a month ago when we were trying to see if he was going to be a candidate for the rotation, and what it comes down to is that out of the 'pen, Yusmeiro can help us hold leads and win three games a week, sometimes four depending on how you could use him," Scioscia said.
"As a starter, it would be difficult to get the length in him to go out there and pitch the five or six innings that would make that move make sense."
With less than a month left in the regular season and the Angels fighting with multiple other American League teams for a Wild Card berth, it would seem that changing the makeup of the rotation and what has been a resurgent bullpen in one fell swoop could end up being counterproductive.
"So we are where we are right now," Scioscia said. "And hopefully our starters are going to get us to a certain point. If not, you're still going to have the option of bringing in some pretty good guys that can fill the middle or end games.
"And he'll be in the mix, no doubt. But I just think it's too much to lose out of our 'pen because of the frequency we can use him to help hold leads."
Doug Miller is a reporter for MLB.com. Follow him on Twitter @DougMillerMLB. This story was not subject to the approval of Major League Baseball or its clubs.