Inbox: Who is Angels' 2B of the future?
Beat reporter Maria Guardado fields Halos fans' questions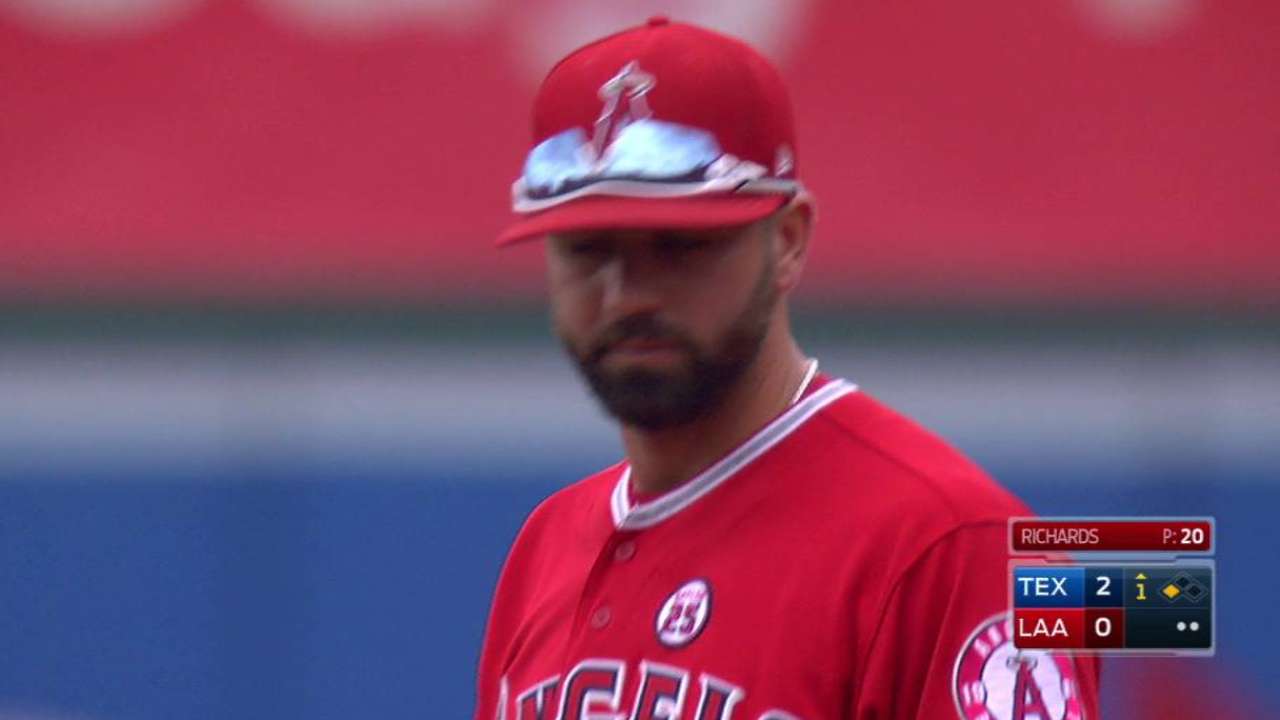 Will the Angels acquire a second baseman via trade or free agency for next season or give an internal option a shot?
-- @ChrisW1212 via Twitter
I think the Angels will look externally to fill their vacancy at second base this offseason. Their best in-house option to take over that spot would probably be Kaleb Cowart, but the Angels gave him an extended look before they decided to trade for veteran Brandon Phillips, a stopgap who will be a free agent at the end of the season. While Cowart, a natural third baseman, appears to have handled the defensive transition to second well, I don't think he's shown that he can hit consistently enough in the Majors to be guaranteed the starting job there next season. As of right now, I suspect Cowart will fill more of a utility-type role for the Angels in 2018, with a to-be-determined offseason addition manning second.
• Submit a question to the Angels Inbox
What has happened to Mike Trout in September?
-- @defib4life
Even Trout isn't immune to slumps, and it's unfortunate that he's going through a rather lengthy one at a pivotal point in the season for the Angels. Entering Monday, Trout is batting .233 (17-for-73) with a .791 OPS in 21 games in September, and he's attributed his dip in production to timing issues. He has drawn 16 walks over that span, so he's still been getting on base at a reasonable clip.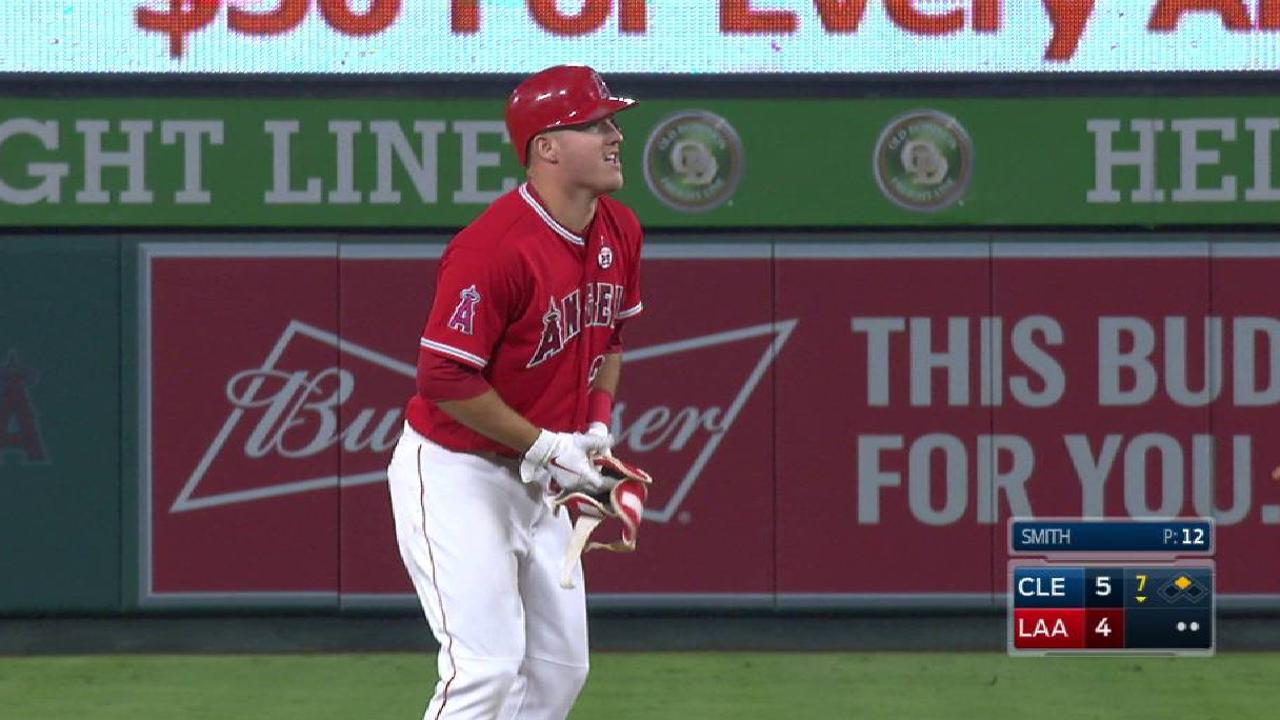 What's the status of the Angels' farm system after this season. Who are a couple of under-the-radar prospects to look for in the Arizona Fall League?
-- @DylanBricker27
The Angels' farm system is improving, and it has received an influx of promising talent over the past couple of years. They haven't been represented on MLBPipeline.com's list of Top 100 prospects since 2014, but Jonathan Mayo recently suggested that Angels No. 1 and 2 prospects Jo Adell and Jahmai Jones could crack the ranking next year.
First-round Draft picks Matt Thaiss and Taylor Ward will headline the Angels' contingent at the Arizona Fall League this year, but I think it's also worth keeping an eye on outfielder Troy Montgomery, the club's No. 20 prospect who made the jump from Class A Burlington to Double-A Mobile this season. Montgomery, 23, batted .271 with a .771 OPS in 100 games across three Minor League levels in 2017.
What is the job security of Mike Scioscia like right now? How much longer do we expect to see him as an Angel?
-- @YbarraJoshua
Scioscia is under contract through 2018, so he's expected to remain with the Angels for at least one more season. After that, it'll be up to the Halos' brass to decide whether they want to lengthen his tenure or make a managerial change.
What is the status of Huston Street?
-- @daflowerchica
Righty Street has been rehabbing from a rotator cuff strain in Arizona, but Scioscia said recently that his progress has stalled, so it's unlikely that he'll return before the end of the season. It's possible that Street might have made his final appearance for the Angels in July. The 34-year-old veteran has a $10 million team option for 2018, but the Angels seem likely to decline it and instead pay the $1 million buyout, which would make Street a free agent.
Maria Guardado covers the Angels for MLB.com. This story was not subject to the approval of Major League Baseball or its clubs.