Pujols passes Murray to climb all-time RBI list
Angels slugger drives in Upton for 1,918th RBI of career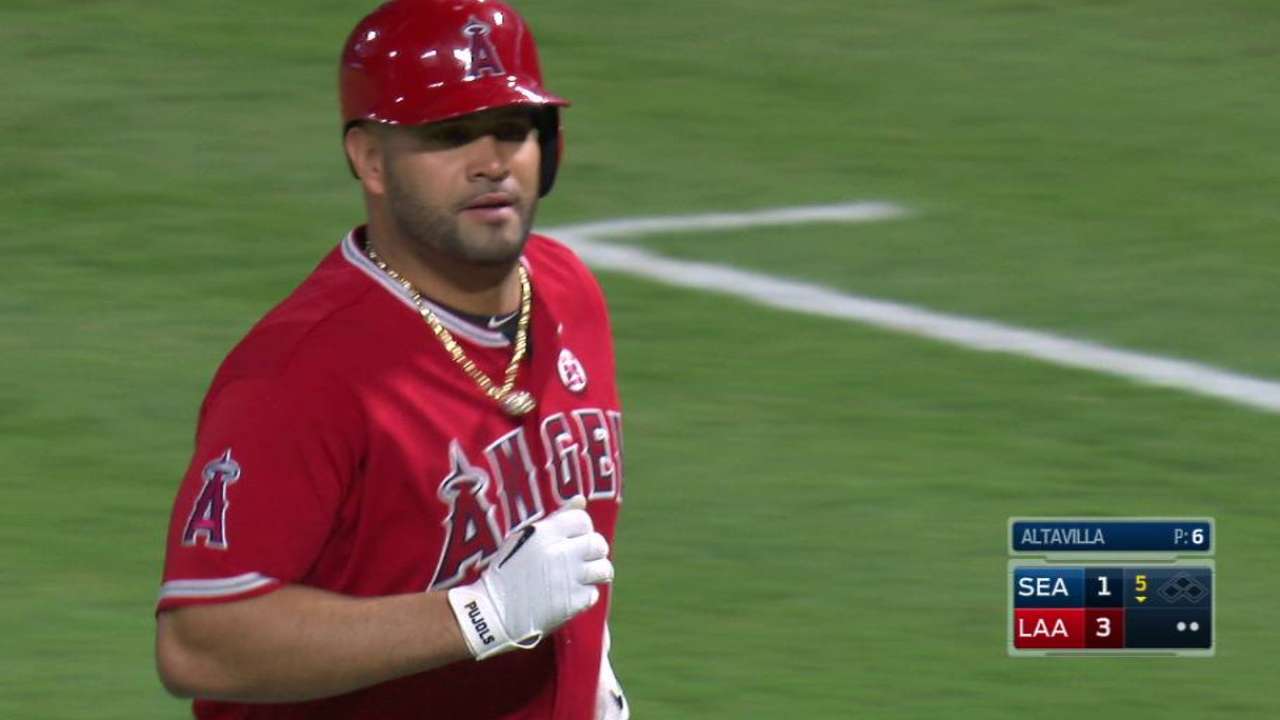 ANAHEIM -- Albert Pujols collected his 1,918th career RBI in the Angels' 6-4 loss to the Mariners on Saturday night, surpassing Eddie Murray for sole possession of eighth place on the all-time list, according to the Elias Sports Bureau.
Pujols drove in Justin Upton from third base with a groundout to short in the fifth inning, extending the Angels' lead to 3-1.
The 37-year-old slugger is batting .242 with 23 home runs and 101 RBIs this season. Earlier this week, Pujols joined Alex Rodriguez as the only players in Major League history to record 14 100-RBI seasons.
Because RBIs became an official Major League statistic in 1920, Elias' tally begins at that date. Due to the uncertain nature of record keeping in the early part of the 20th century, some discrepancies may exist between the stats provided today by different historical data providers.
Maria Guardado covers the Angels for MLB.com. This story was not subject to the approval of Major League Baseball or its clubs.