Angels fall short despite highlight-reel season
Trout's dominance, Pujols' march on record book led 2017 moments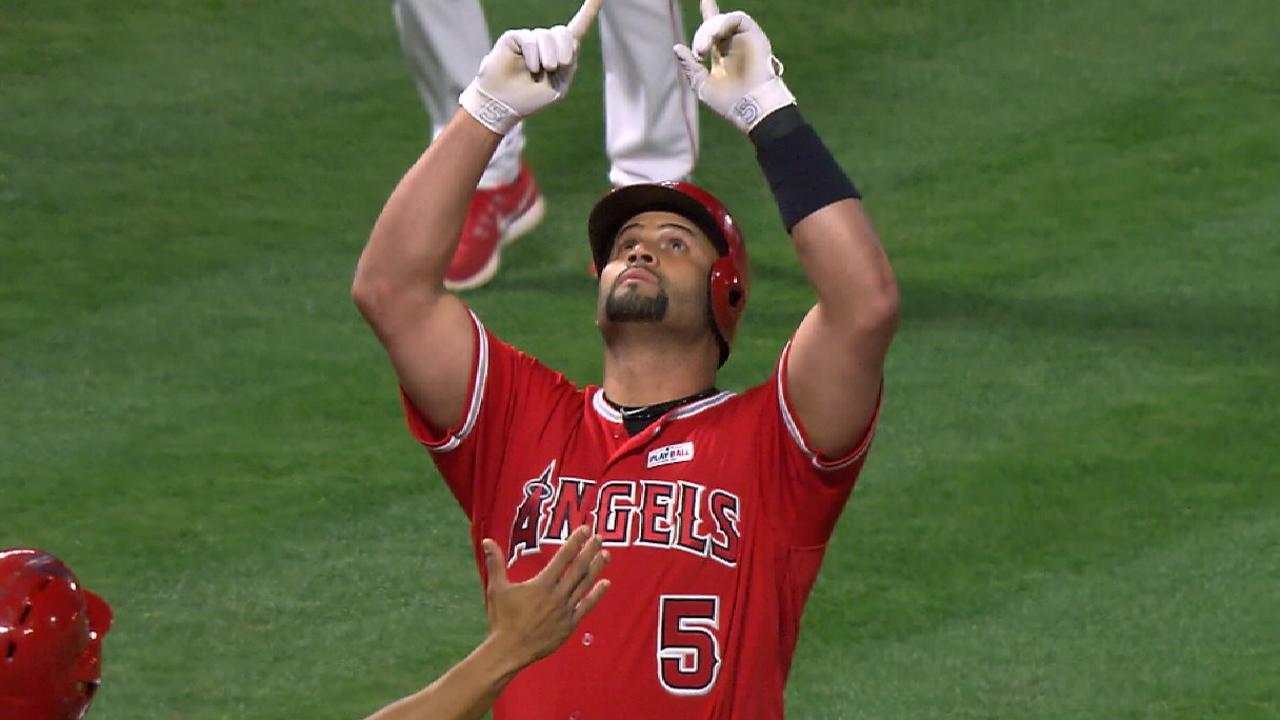 ANAHEIM -- Though they hung around in the postseason race longer than most expected, the Angels fell short of their goal of clinching an American League Wild Card berth and ended up finishing with a second consecutive losing season.
It marked the third straight year that the Angels have been unable to make a postseason appearance, though their 2017 season still carried several bright spots that the club hopes will position it for more success in the near future.
• Angels prioritize offense this offseason
Here are five things worth remembering from this year:
1. Mike Trout's sustained excellence
Trout was on pace for a potentially historic season before he landed on the disabled list for the first time in his career in May after tearing a thumb ligament on a headfirst slide into second base. Despite missing six weeks, Trout still finished in the top five in Wins Above Replacement, according to FanGraphs, and made a case for his third career AL MVP Award, reinforcing his reputation as the best all-around player in baseball.
The 26-year-old center fielder continued to improve in his sixth full season in the Majors, drawing more walks, striking out less and hitting for more power than ever before. He led the AL in on-base percentage (.442) and slugging percentage (.629), both of which are career highs, and reached base safely in 103 of his 114 games this season. On Friday, he launched his 200th and 201st career home runs against the Mariners, becoming the eighth player in Major League history to hit 200 homers before his age-26 season.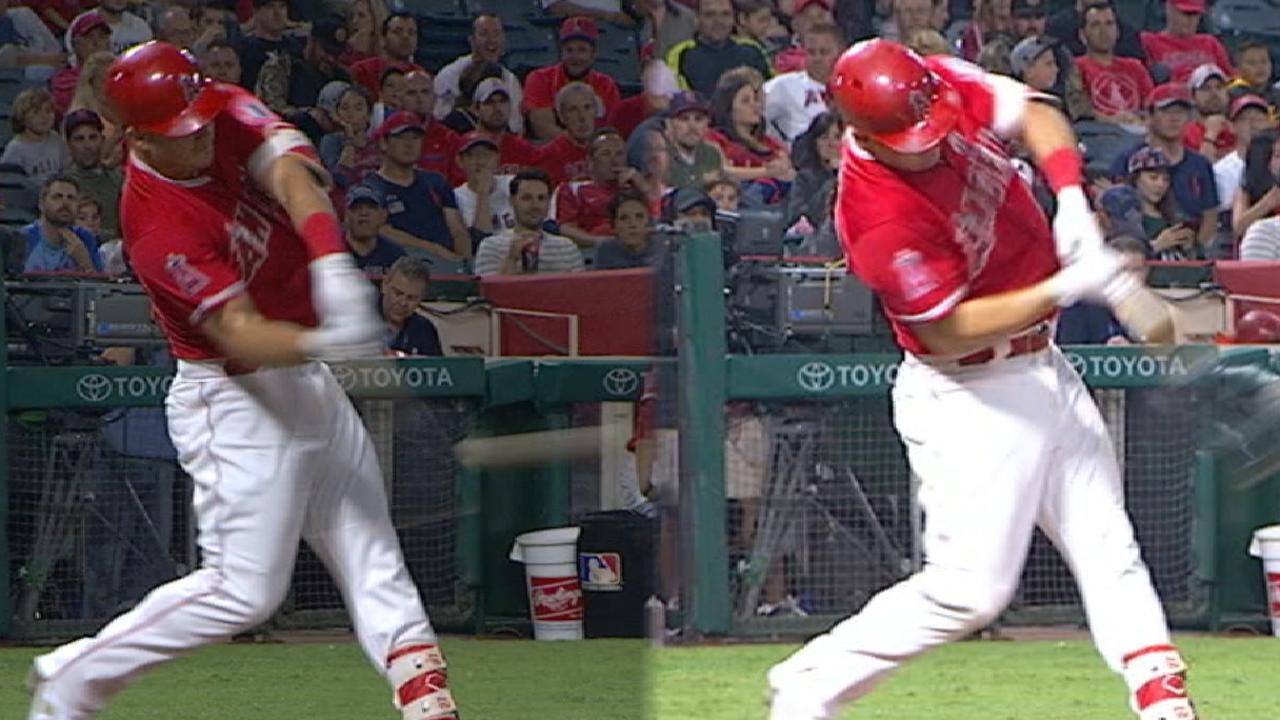 2. Albert Pujols' 600th home run
Pujols reached an even more impressive milestone in June, when he became the ninth player to join the exclusive 600-home run club. Pujols' reached the mark in unprecedented fashion, as he crushed a grand slam off Twins right-hander Ervin Santana to become the first player to earn entry with a slam.
Though Pujols' production dipped to career-low levels in 2017, the future Hall of Famer continued to climb the home run leaderboard and cement his place as one of the best sluggers in Major League history. With his 610th blast, he surpassed fellow Dominican Sammy Sosa to become the all-time home run leader among foreign-born players. Pujols, who ranks seventh all-time with 614 homers, will have to continue his chase next season, as he is 16 away from tying Ken Griffey Jr. for sixth place.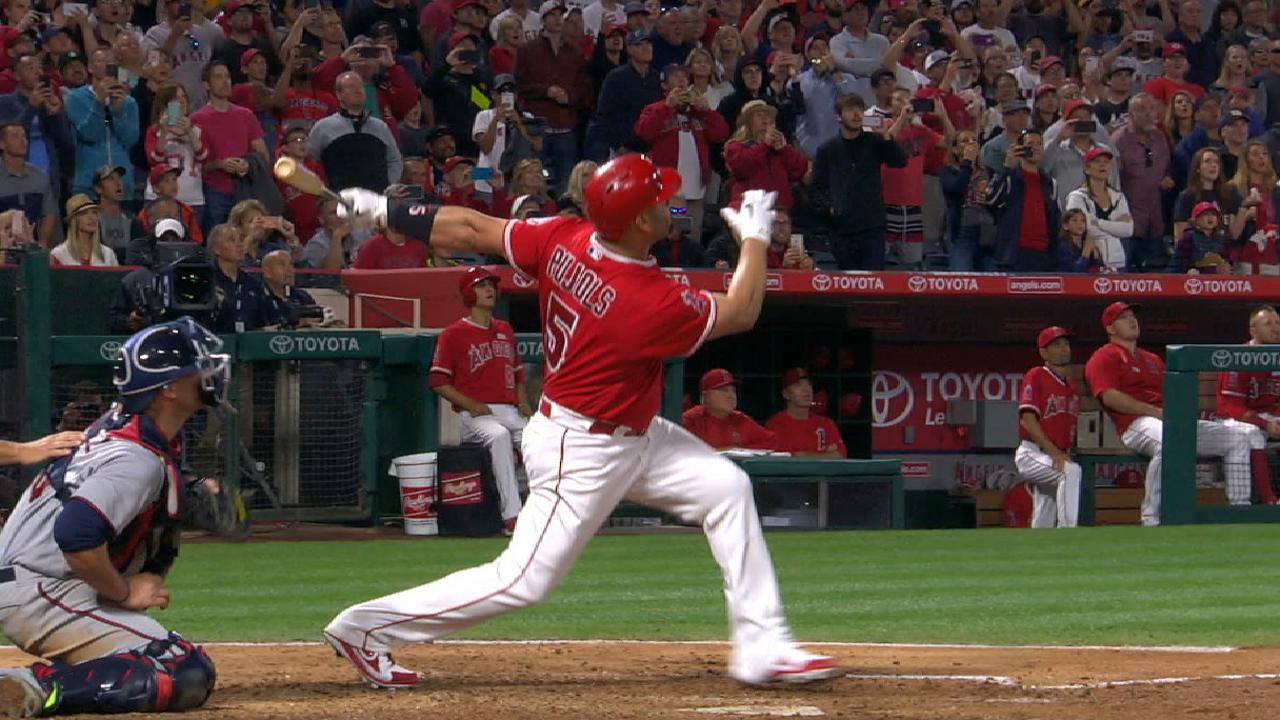 3. Billy Eppler & Co.'s penchant for unearthing hidden pitching gems
Though their pitching staff was beset by injuries, the Angels managed to stay afloat thanks to several low-cost additions that made significant contributions to the club's rotation and bullpen. JC Ramirez, a waiver claim from 2016, and Parker Bridwell, who was acquired from the Orioles for cash considerations in April, unexpectedly emerged as two of the Angels' most dependable starters after Garrett Richards and Tyler Skaggs landed on the disabled list at the beginning of the year. Yusmeiro Petit, Bud Norris and Blake Parker, all of whom earned relief jobs as non-roster invitees out of Spring Training, proved to be key cogs and were often deployed in high-leverage situations out of the bullpen.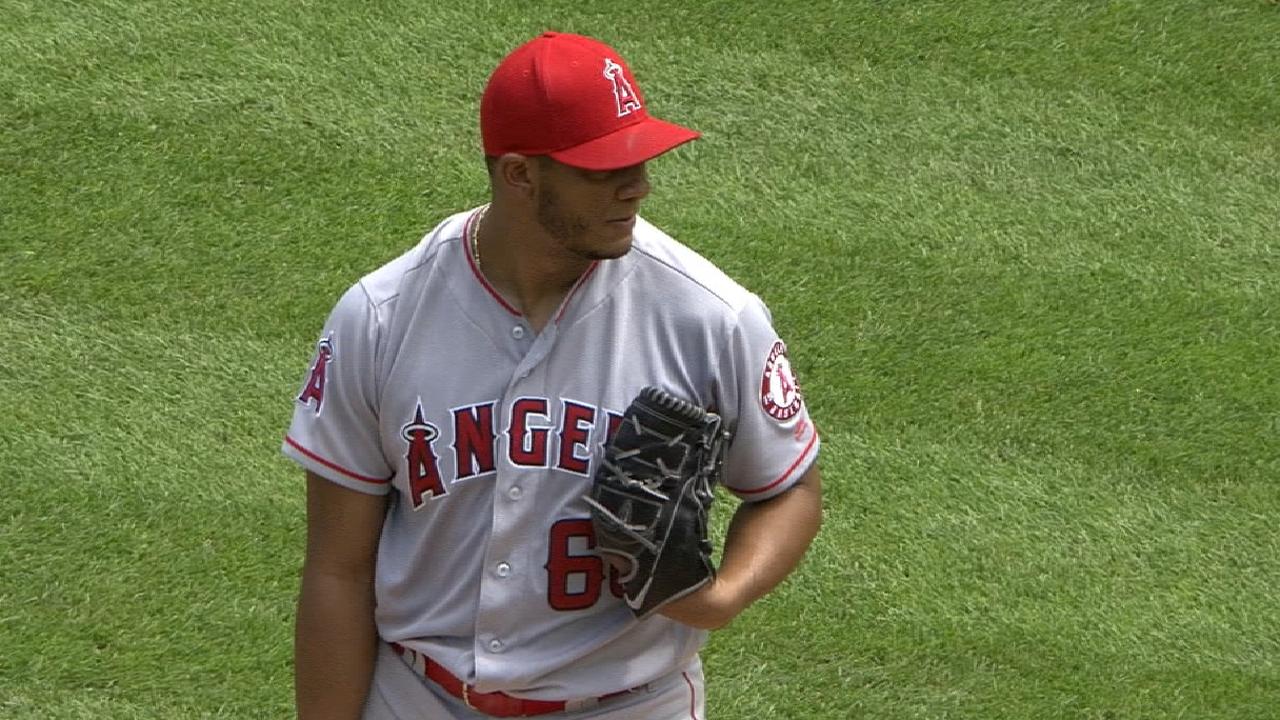 Petit and Norris will be free agents this winter, but the Angels also claimed Blake Wood and Noe Ramirez off waivers in August, netting another pair of right-handed relievers with upside who could factor into the bullpen mix in 2018.
4. Andrelton Simmons' continued development
Simmons has long been known for his defensive prowess, but the Angels shortstop took a step toward becoming a more complete player by making some adjustments at the plate this season. He ended up enjoying one of the best years of his career, batting .278 with a career-high .752 OPS and 14 home runs, his most since hitting 17 with the Braves in 2013. Simmons' 38 doubles and 19 stolen bases were also career bests, and he finished with a slugging percentage (.421) more than 40 points higher than his career average.
Still, Simmons' greatest value to the Angels came through his world-class defense. He led the Majors with 33 Defensive Runs Saved, according to FanGraphs, and made dazzling plays on a nightly basis, executing effortless jump throws, making a barehanded catch on a relay throw from the outfield and once deking the Astros into two rundowns in one stunning sequence. Simmons won two Gold Glove Awards with Atlanta, and he has a compelling case to nab his first in the AL this year.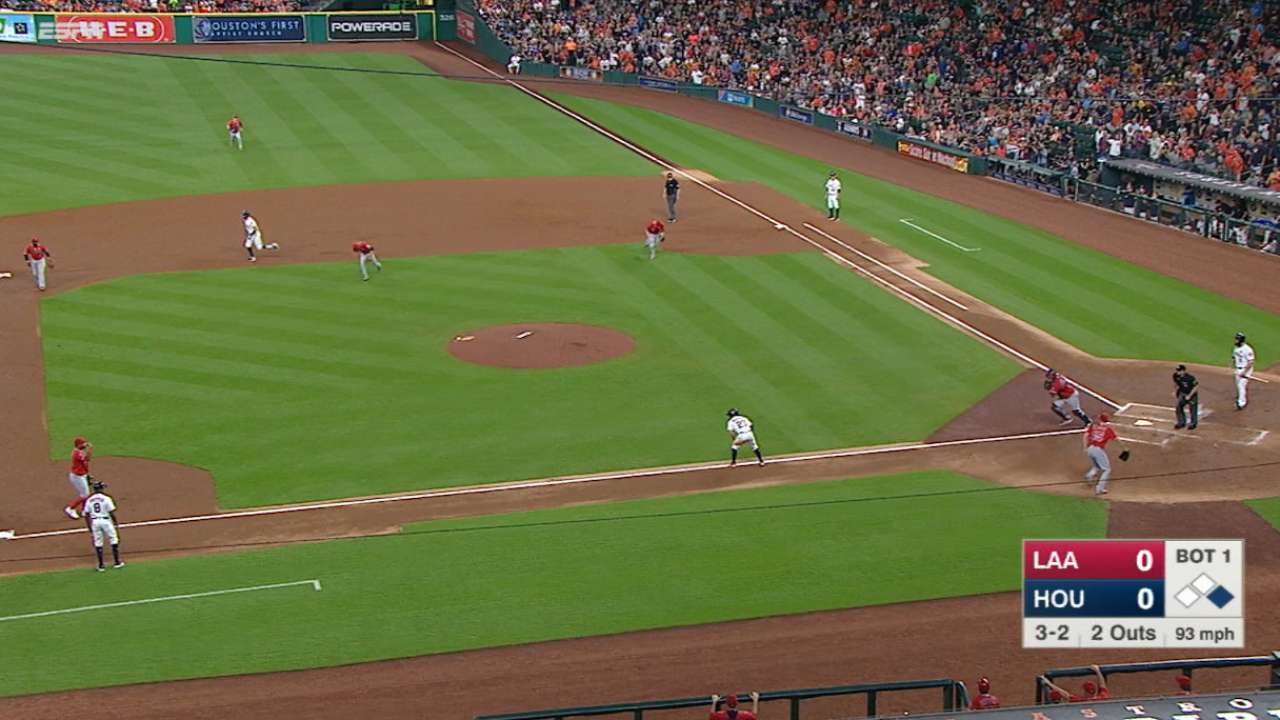 5. Comeback kids
The Angels proved to be a resilient club this season, which was best illustrated by their Major League-best 47 comeback victories in 2017. Their most thrilling win arguably came in the second week of the season, when they rallied for seven runs in the bottom of the ninth to stun the Mariners, 10-9, and complete a three-game sweep at Angel Stadium.
Pujols drove in three runs in the wild inning, crushing a leadoff homer to spark the rally before tying the game with a two-run, two-out single. Cliff Pennington then ended it with a walk-off single.
"There's no time limit in these games," Pennington said afterward. "You've got to get 27 outs. They didn't get the 27th one today."
Maria Guardado covers the Angels for MLB.com. This story was not subject to the approval of Major League Baseball or its clubs.