With Upton in fold, Angels target other needs
Infield, pitching staff high on list as club seeks 'good value' while being 'opportunistic'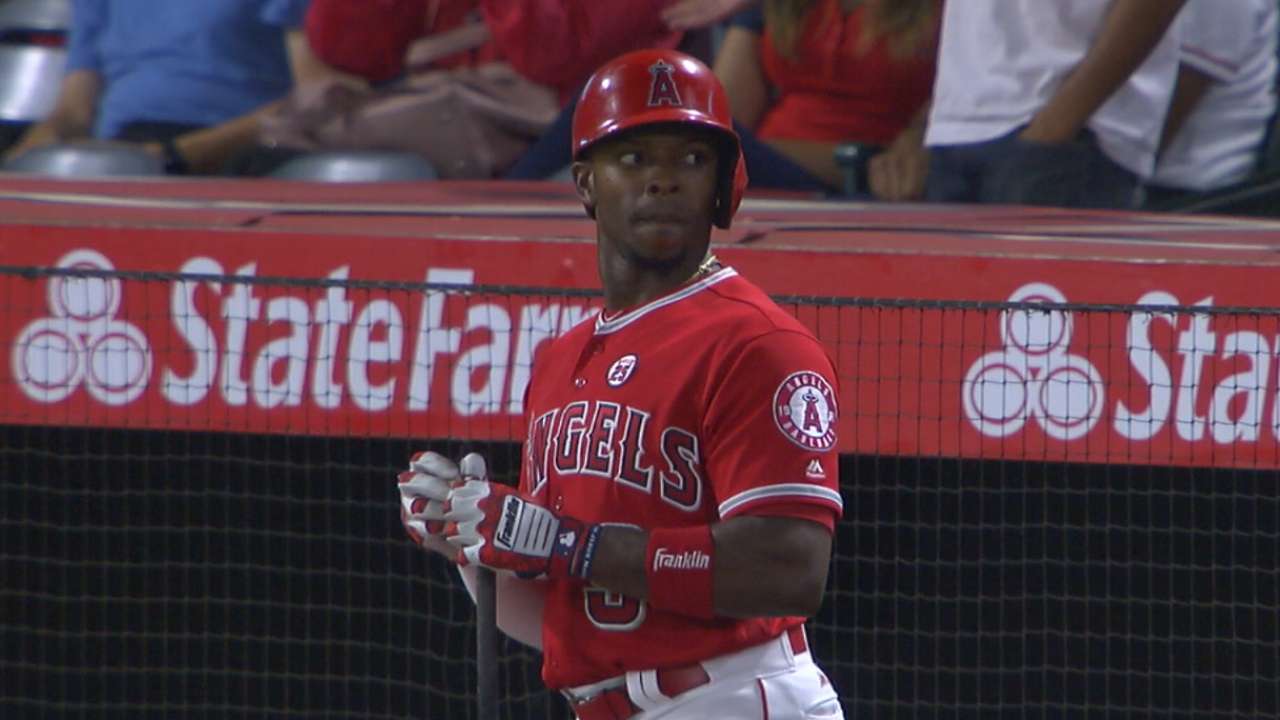 LOS ANGELES -- Last week, the Angels crossed a key objective off their offseason to-do list by re-signing left fielder Justin Upton to a five-year, $106 million contract. But work remains to be done by general manager Billy Eppler and his staff, who still have other holes to address this winter, particularly around their infield and on their pitching staff.
"If we can improve in other areas, we're going to look to do that," Eppler said. "Whether that's on the mound, either starting or relieving, whether that's a spot on the infield, whether that comes from an addition behind the plate, another outfielder potentially. I think we need to remain opportunistic and focus on securing things that we deem are good value."
• 3 offseason questions for Angels to answer
The Angels' search for roster improvements now continues, with free agents allowed to sign with new teams after the five-day waiting period that followed the completion of the World Series.
Free agents: 3B Yunel Escobar, 2B Brandon Phillips, RHP Yusmeiro Petit, RHP Bud Norris, OF Ben Revere, INF Cliff Pennington, RHP Jesse Chavez, RHP Andrew Bailey, RHP Ricky Nolasco, RHP Huston Street
Arbitration-eligible: RHP Garrett Richards, C Martin Maldonado, RHP Matt Shoemaker, RHP Blake Wood, LHP Jose Alvarez, RHP Cam Bedrosian, 1B C.J. Cron, LHP Andrew Heaney, RHP Blake Parker, RHP JC Ramirez, LHP Tyler Skaggs
Biggest potential free-agent loss: Though he struggled to stay healthy this season, Escobar, 35, was one of the Angels' more consistent hitters and served as the club's starting third baseman and primary leadoff man for the past two years. The Angels have a few internal options to fill their vacancy at third, including Luis Valbuena, Kaleb Cowart and Jefry Marte, but they'll also have to find a way to replace Escobar's production atop the lineup.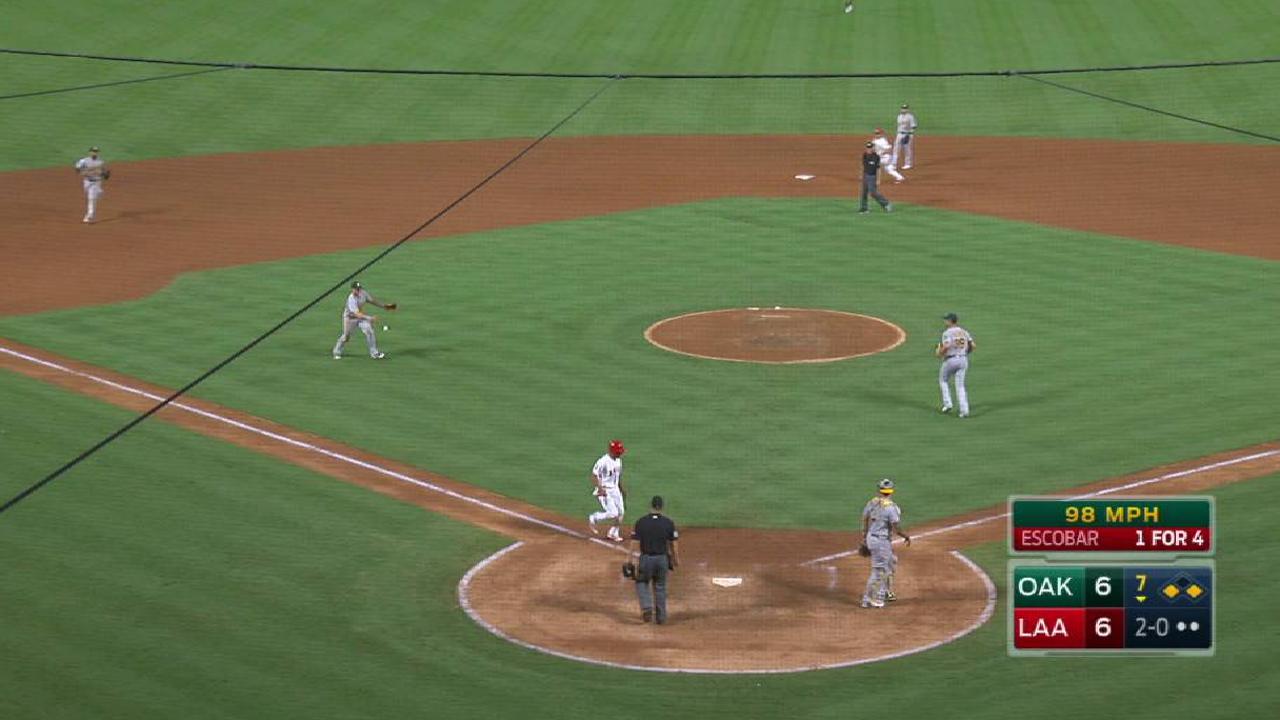 Potential free-agent targets: The Angels have already made a big commitment by locking up Upton, so it's possible that the remainder of their moves on the free-agent market will be more supplementary than splashy this winter. But there will be some notable free agents available at positions of need, including first baseman Eric Hosmer, infielder Zack Cozart and third baseman Mike Moustakas. Given the injury concerns surrounding their starting rotation, the Angels could also try to target free-agent pitchers such as Lance Lynn and Alex Cobb.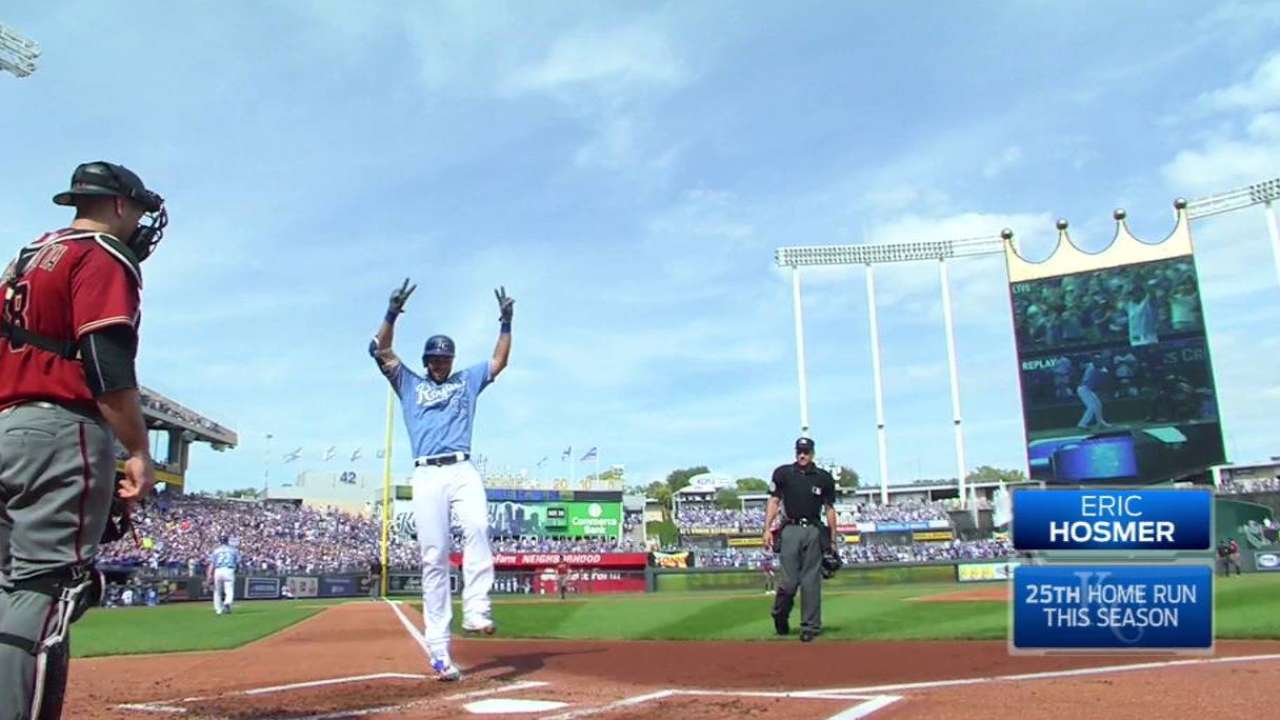 Wild card scenario: Cron ended this season as the Angels' primary first baseman, but he's been notoriously streaky over his first four seasons in the Majors, making his role for 2018 a bit unclear. If the Halos don't view Cron as an everyday player and Valbuena is needed to fill the club's void at third base, the Angels could be more likely to go after a free agent like Hosmer or Yonder Alonso.
Maria Guardado covers the Angels for MLB.com. This story was not subject to the approval of Major League Baseball or its clubs.