Trout enjoying first full Major League Spring Training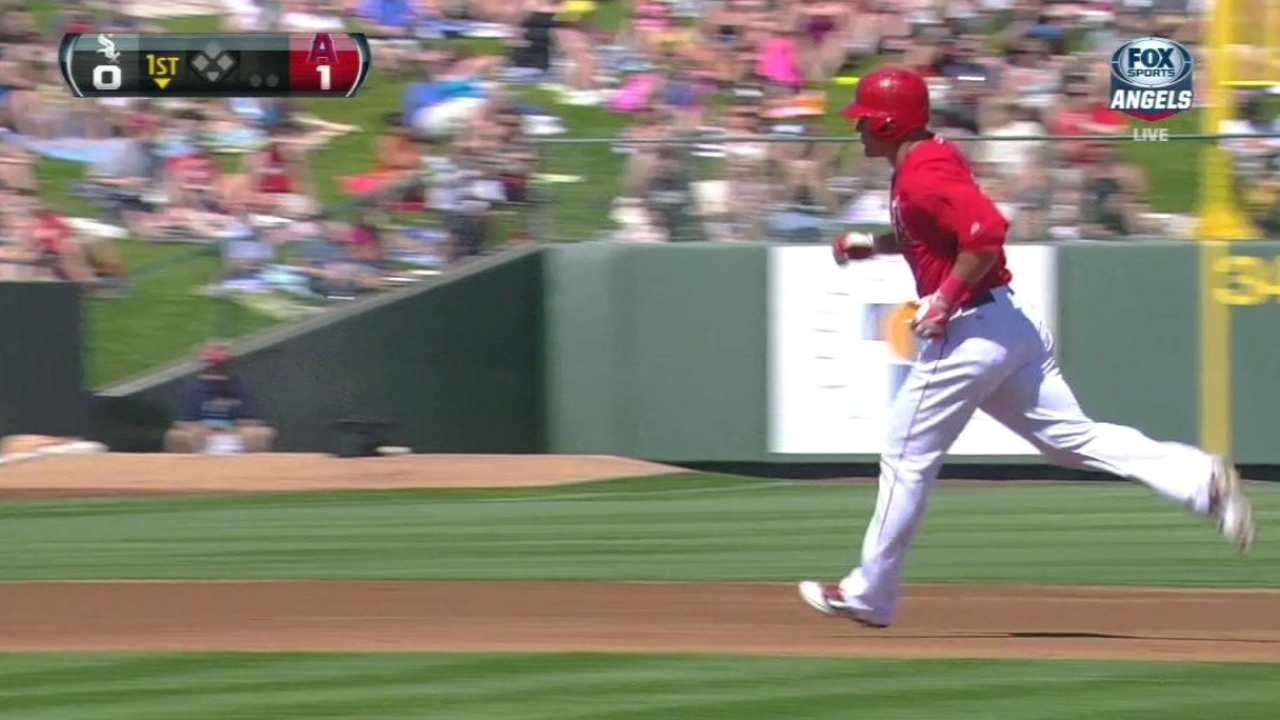 TEMPE, Ariz. -- Mike Trout has already won a Rookie of the Year Award, a Silver Slugger and finished second in the voting for the American League Most Valuable Player. One thing the Angels outfielder hasn't done yet, however, is partake in a full big league Spring Training.
Last season an illness weakened Trout for much of camp; he dropped weight and couldn't make enough of an impact to crack the Opening Day roster. This year has been the polar opposite. He's healthy and already putting up Mike Trout numbers with his .407/.529/.704 slash line.
"It actually feels good to have a full spring so far," Trout said. "You can be out there, and just get your body underneath you. It's more time to get ready for the season."
Trout came to camp with a target weight of 230 pounds by Opening Day, and he's just about there. He's also had more time to work in both left and center field, as he figures to see time in both positions this season. He said one of his most important focuses is making strong, accurate throws from those two spots.
Manager Mike Scioscia acknowledged that it's nice to have a healthy Trout in spring, but he added that Trout performed extremely well last year without the benefit of camp.
"It's his first spring where he's really been healthy, so it just makes things a little bit easier," Scioscia said. "In the big picture, I don't think it's going to have much of a difference in where he is."
AJ Cassavell is a reporter for MLB.com Follow him on Twitter @ajcassavell. This story was not subject to the approval of Major League Baseball or its clubs.