Madson still sidelined with elbow tightness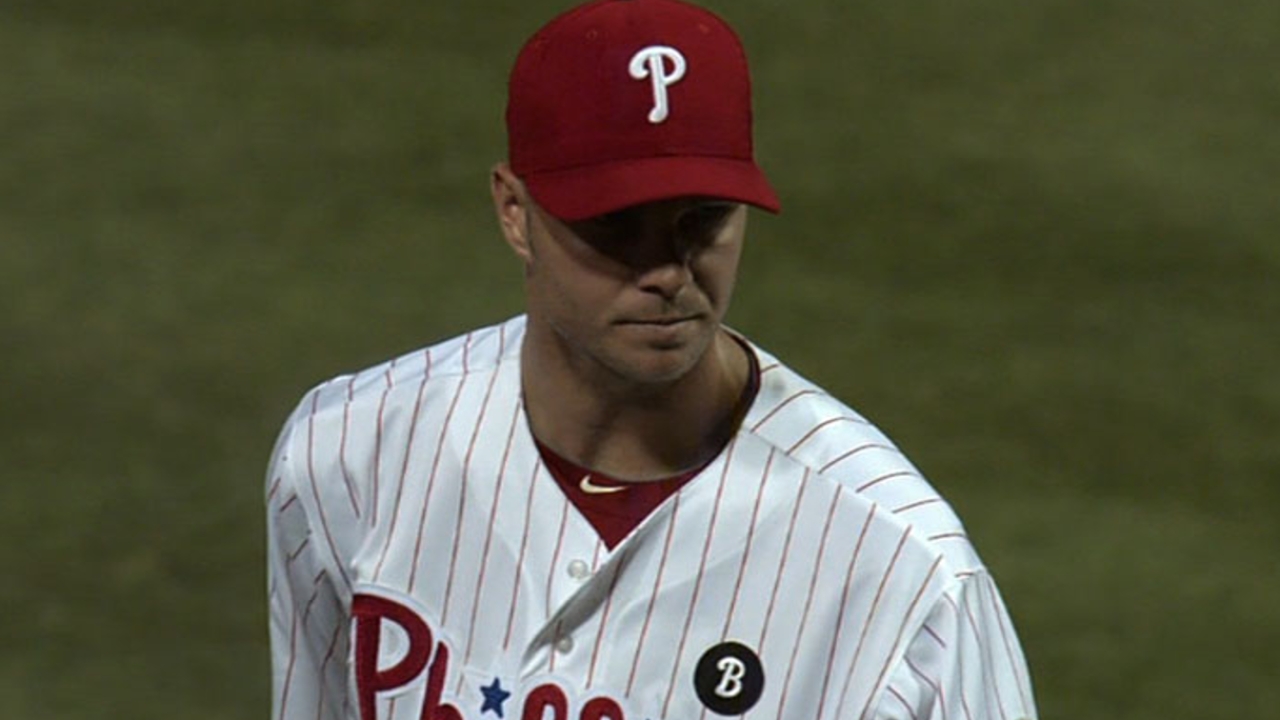 TEMPE, Ariz. -- Ryan Madson, still struggling to get over the last hump of his year-long rehab, hasn't thrown off a mound since last Thursday, due to tightness in his surgically repaired right elbow.
Madson said he's felt "normal" the last two days, adding that the pain is nothing like what forced him to basically start from scratch six weeks ago. But he's "back to the day-to-day" stage of his recovery -- limited to throwing off flat ground and not exactly sure when his next bullpen session will come.
Angels manager Mike Scioscia said Tuesday morning that he expects Madson to get back on the mound "in the next day or two" and summed the tightness up as "the normal progression of the final stages of rehab."
"Sometimes," Scioscia added, "that last five percent takes a little bit of time."
In response, Angels trainers have tweaked Madson's rehab schedule. He was set to long toss on Tuesday, but while continuing to throw at a downhill angle -- avoiding the unnatural arm motion that may have caused his initial setback. When he does throw his next bullpen session, Madson will "leave about 50 percent of what I have that day in the tank, for recovery."
"We're just trying to figure out why it keeps tightening up after bullpens," Madson said. "It feels good, it feels good -- then, a day later, it's tight."
Madson is slated to start the season on the disabled list, and the Angels don't expect him to get in any Cactus League games. Their hope was that he would be able to get in some Minor League contests before the end of Spring Training, then begin a rehab assignment in April that could have him back by the end of the month.
This recent setback, albeit a small one, may jeopardize those plans.
Madson had Tommy John surgery on April 11 last year, and had four bullpen sessions under his belt by the time he threw on Feb. 1. Uncommon elbow soreness then prompted an MRI, which came back clean but kept the Angels' potential closer off the mound for the next 38 days.
Now, the 32-year-old right-hander has another hurdle to climb.
"I definitely feel a lot stronger than when I was throwing in January, in Anaheim," Madson said. "That was almost like infant stages, to where now I feel like it's way more mature, feeling strong and healthy. Intensity level is where I've run into problems now."
Alden Gonzalez is a reporter for MLB.com. Read his blog, Gonzo and "The Show", and follow him on Twitter @Alden_Gonzalez. This story was not subject to the approval of Major League Baseball or its clubs.