Aybar gets 'first crack' at No. 2 spot in order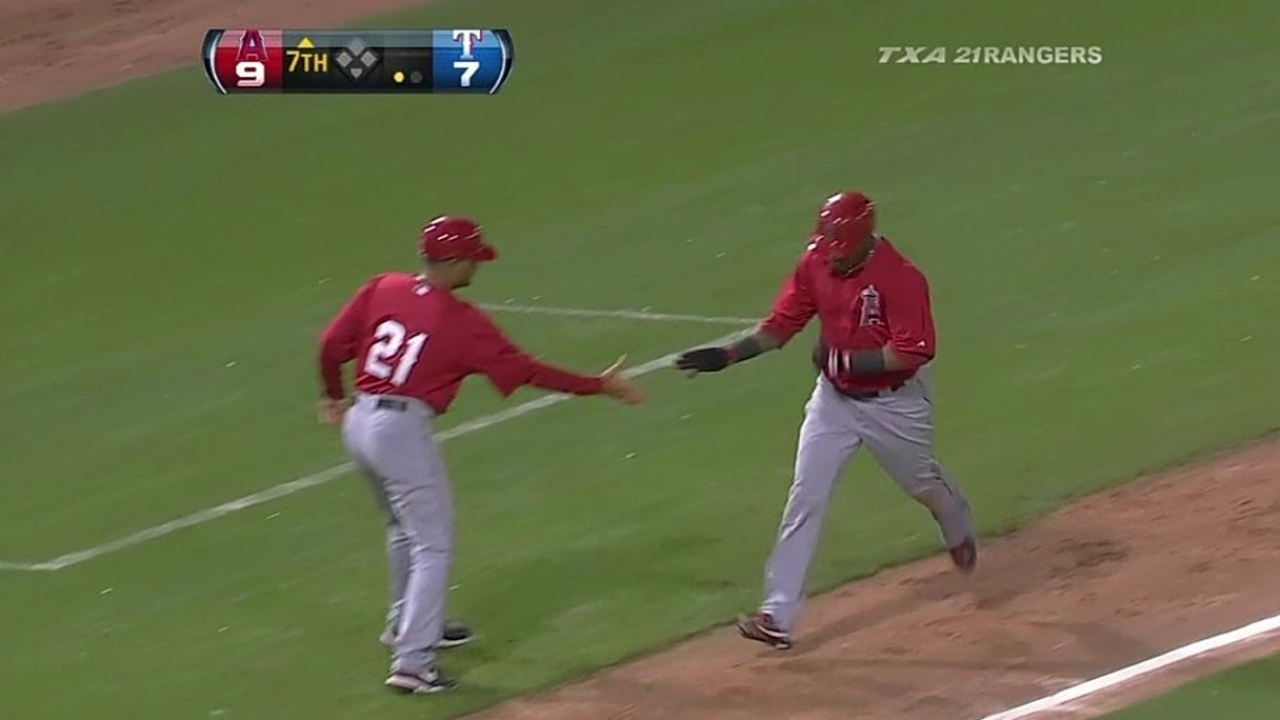 TEMPE, Ariz. -- The coveted No. 2 spot in the Angels lineup, between the dynamic Mike Trout and the threatening duo of Albert Pujols and Josh Hamilton, is now Erick Aybar's to lose.
Aybar has started in the No. 2 spot in back-to-back days since returning from the World Baseball Classic, and Angels manager Mike Scioscia confirmed on Friday that the switch-hitting shortstop will get "first crack" there to open the season.
"That's what our template is," Scioscia said, "and hopefully we'll get a little chemistry going here in the last week [of Spring Training]. There are other candidates that we're looking at, as well. But right now, I think he'll probably get first crack."
The other candidates are right-handed-hitting second baseman Howie Kendrick and switch-hitting third baseman Alberto Callaspo, each of whom can hit there if the matchup is right or if Aybar doesn't produce.
And each bring something different to the table.
Aybar is a good bunter, has speed and hit .347 in the last two months of the season last year, but he isn't all that patient. Callaspo is very patient, and also provides a presence from the left side, but he finished 2012 with a .252/.331/.361 slash line. Kendrick has the most power of the trio, and he is scorching this spring with a .521 batting average and a hit in each of his 16 starts, but he has always proven to be better in an RBI spot lower in the lineup.
Out of the chute, Kendrick figures to bat sixth and Callaspo seventh, with Aybar second.
But the Angels have wiggle room.
"We can rotate," Scioscia said. "If one guy takes it and runs with it, great. If not, we have other options to match up."
Alden Gonzalez is a reporter for MLB.com. Read his blog, Gonzo and "The Show", and follow him on Twitter @Alden_Gonzalez. This story was not subject to the approval of Major League Baseball or its clubs.