Wells makes rare spring start in right field
As a reserve, veteran to see time at both corner outfield spots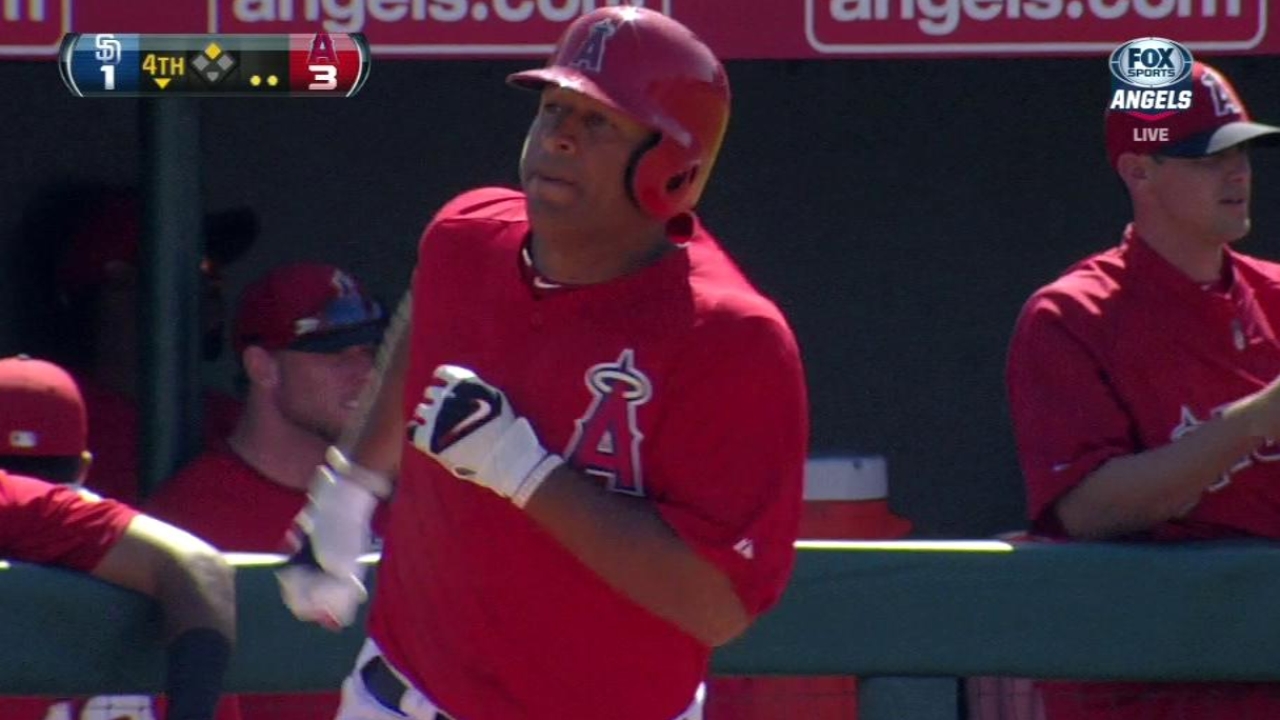 TEMPE, Ariz. -- Vernon Wells got a rare start in right field for the Angels on Saturday, only his second of the spring at a position where he's spent less than two percent of his career innings.
In the reserve role he figures to be in this season, playing both outfield corners is a must for the 34-year-old.
"That's always been the case -- I've always been able to just play wherever," said Wells, who has frequently situated himself in right field during batting practice to get used to reading balls off the bat. "[Right field is] not an issue. It's just a matter of if guys need a day, just be ready to play, anywhere and everywhere. I don't think I'm going to be playing much in center field because we have two guys there [Peter Bourjos and Mike Trout]."
All indications point to Bourjos being an everyday player again in 2013, but how much rope he'll get -- and thus how much playing time Wells will receive -- is still a bit hazy with camp breaking in four days.
For what it's worth -- and probably not a whole lot -- Wells has a .394/.421/.788 slash line while starting 14 games this spring, including Saturday's. Bourjos has a .318/.388/.591 line and has started 15 games, including Saturday's.
Early on, after the Angels come out of their opening Interleague series in Cincinnati, Wells figures to fill in a couple of times a week. But that could be a fluid situation.
"Vernon definitely has an opportunity to contribute," Angels manager Mike Scioscia said Saturday. "The way he's swinging the bat now is very impressive, and there's some days you might see Bourjos and Wells in the same lineup if guys need a day here or there. Vernon's been very candid about the situation, the challenge in front of him. He's embracing it and we'll see where it leads."
Alden Gonzalez is a reporter for MLB.com. Read his blog, Gonzo and "The Show", and follow him on Twitter @Alden_Gonzalez. This story was not subject to the approval of Major League Baseball or its clubs.