Williams enjoys better results against Rangers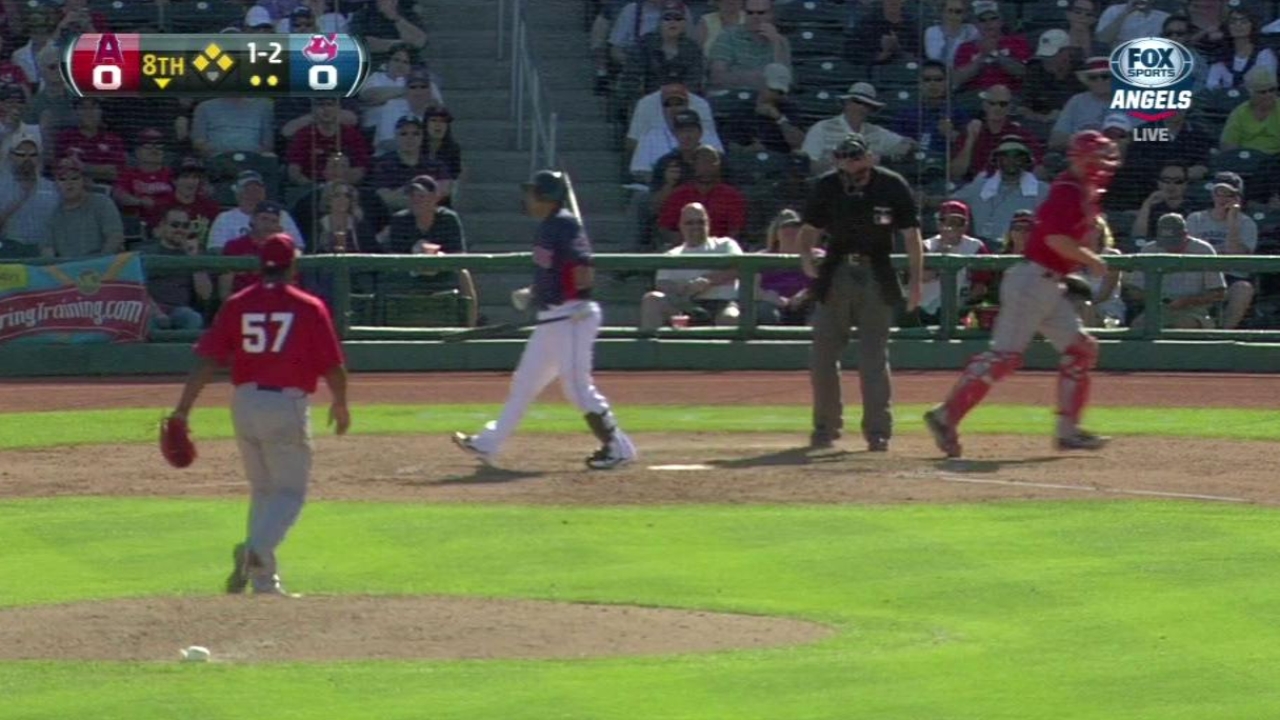 TEMPE, Ariz. -- Heading into Wednesday's outing against the Rangers, Angels right-hander Jerome Williams' approach was simple.
"Just go out there, throw strikes and attack the zone," Williams said.
The 31-year-old Williams was coming off a rough outing, allowing seven runs on 11 hits in just 1 1/3 innings against Texas on March 21.
Angels manager Mike Scioscia did not exactly give Williams a vote of confidence following the bad outing six days ago. Prior to Wednesday's game, the skipper made it clear he wanted to see strong results from his reliever.
"Jerome had a rough outing and had to do a lot of his work in the bullpen," Scioscia said. "He needs to come out and get outs. We're past the point of stretching guys out, we are past the point of really working on stuff. We need to get outs."
Williams logged 3 2/3 innings against the Rangers on Wednesday and aside from two early runs, was able to get decent results. He allowed six hits and zero walks, while recording six strikeouts in lowering his Spring Training ERA to 9.00.
Despite the high ERA and documented spring struggles, Williams feels he is ready for Opening Day and the regular season.
"I was healthy the whole spring," Williams said. "My arm feels strong, I got my pitches in there and I feel fine heading into the season."
William Boor is an associate reporter for MLB.com. This story was not subject to the approval of Major League Baseball or its clubs.