Star-laden Angels, Dodgers drawing national attention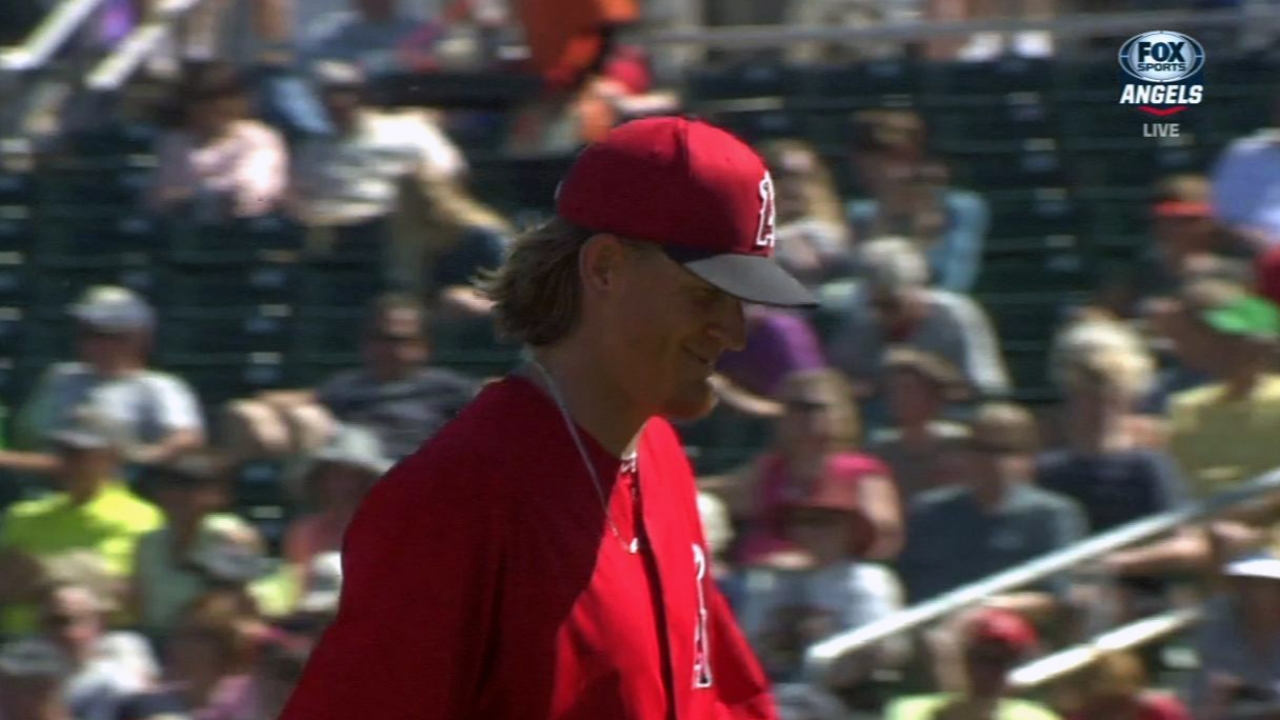 ANAHEIM -- They employ six of the 25 richest players in baseball, are already slated to play in a combined 27 national TV games this season -- a number that will presumably increase -- and boast rosters littered with star power.
For a while, West Coast teams were dominated on the national landscape by the likes of the Yankees, Red Sox and Phillies.
Not anymore.
The Angels and Dodgers, playing the first of three exhibition games leading up to the regular season on Saturday, head into the season with fat payrolls and high expectations on the heels of lucrative local television deals.
The Angels are fresh off adding Josh Hamilton to a roster that already boasted Albert Pujols, Mike Trout and Jered Weaver, and will start the 2013 season with a payroll that exceeds $150 million for a second straight year. The Dodgers signed Zack Greinke, who joins the likes of Matt Kemp, Adrian Gonzalez, Hanley Ramirez and Clayton Kershaw, sending their payroll to a record $210-plus million.
"With what we're doing and what Texas has done and what the Dodgers are doing and what Oakland did last year, a lot of the teams out West are getting a little bit more attention the last couple years," said Weaver, born and raised in Southern California. "It's cool, to get some of the bigger games and more [time] on SportsCenter. It's a little bit of a change for the teams on the West Coast, but we don't want to take all of [the attention]. We'll leave it to those guys on the East Coast, too."
The exhibition Freeway Series means little, of course. The starters are fine-tuning for the regular season, both managers are making final cuts and the crowds are relatively sparse. But the Angels and Dodgers will once again meet four times during the regular season, at Dodger Stadium on May 27 and 28 and at Angel Stadium May 29 and 30.
And those longing for a World Series matchup between these clubs have a lot to hang their hopes on heading into 2013.
"I think it's good for baseball in general when you see this kind of talent in one city, and a major city also," Dodgers skipper Don Mattingly said. "It's nice to see the L.A. market rich in baseball tradition, with two teams that are kind of setting the bar, in a sense."
Alden Gonzalez is a reporter for MLB.com. Read his blog, Gonzo and "The Show", and follow him on Twitter @Alden_Gonzalez. This story was not subject to the approval of Major League Baseball or its clubs.