Scioscia excited about more than Halos' stars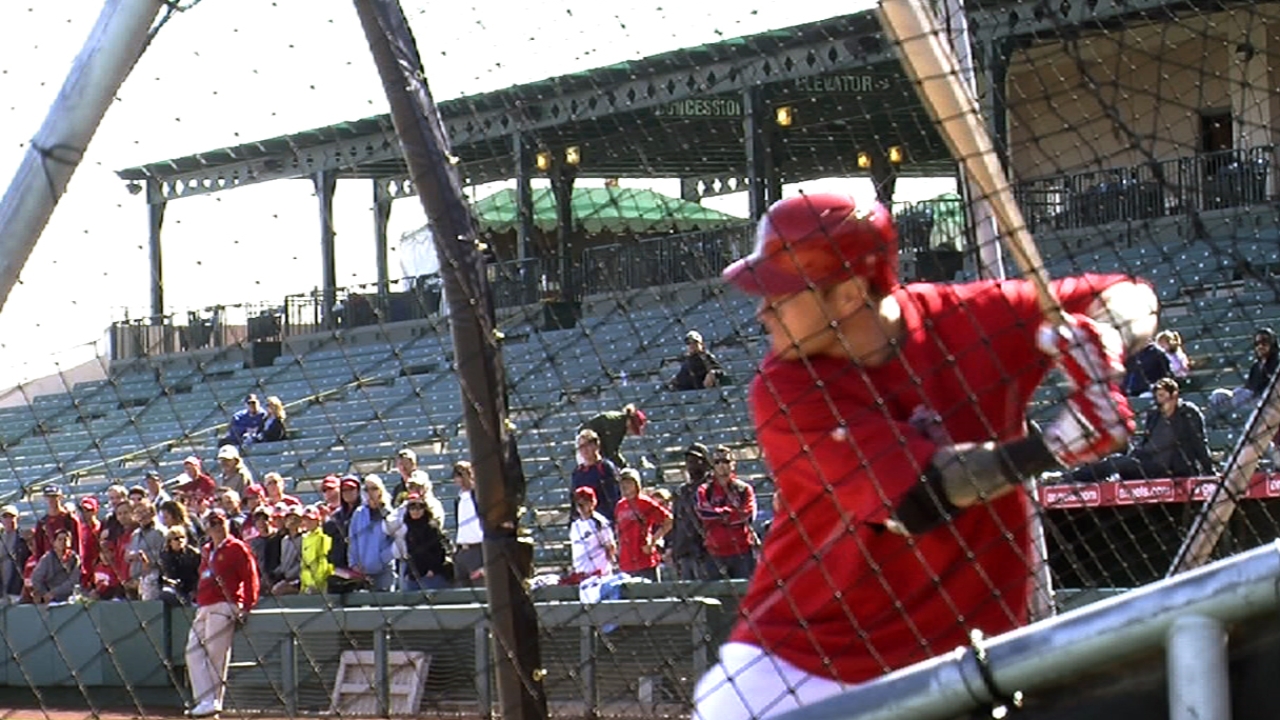 LOS ANGELES -- In the past 16 months, the Angels have signed two bona fide superstars to nine-figure deals and seen another emerge from their farm system.
So, Mike Scioscia's expectations for his club should be larger than ever. Right?
"Our expectations haven't grown or gotten any higher because of some of the star power that has come over here in the last year or two," the Angels' manager said. "But we're excited about this team -- maybe not for the same reasons as the media."
Scioscia pointed to the bullpen, the overall team defense and the lineup's cohesion as areas he feels the media has overlooked this spring, while focusing solely on superstars like Mike Trout, Josh Hamilton and Albert Pujols.
Although the Angels haven't made the postseason since 2009, the sense of urgency hasn't changed either for Scioscia.
"You have to play well to win, and there's not a baseball team starting the season that isn't trying to win and doesn't have a sense of urgency to win," Scioscia said. "We certainly do. You've just got to focus on the steps that lead you to that."
AJ Cassavell is a reporter for MLB.com. Follow him on Twitter @ajcassavell. This story was not subject to the approval of Major League Baseball or its clubs.