Wilson says calf that was hit feels fine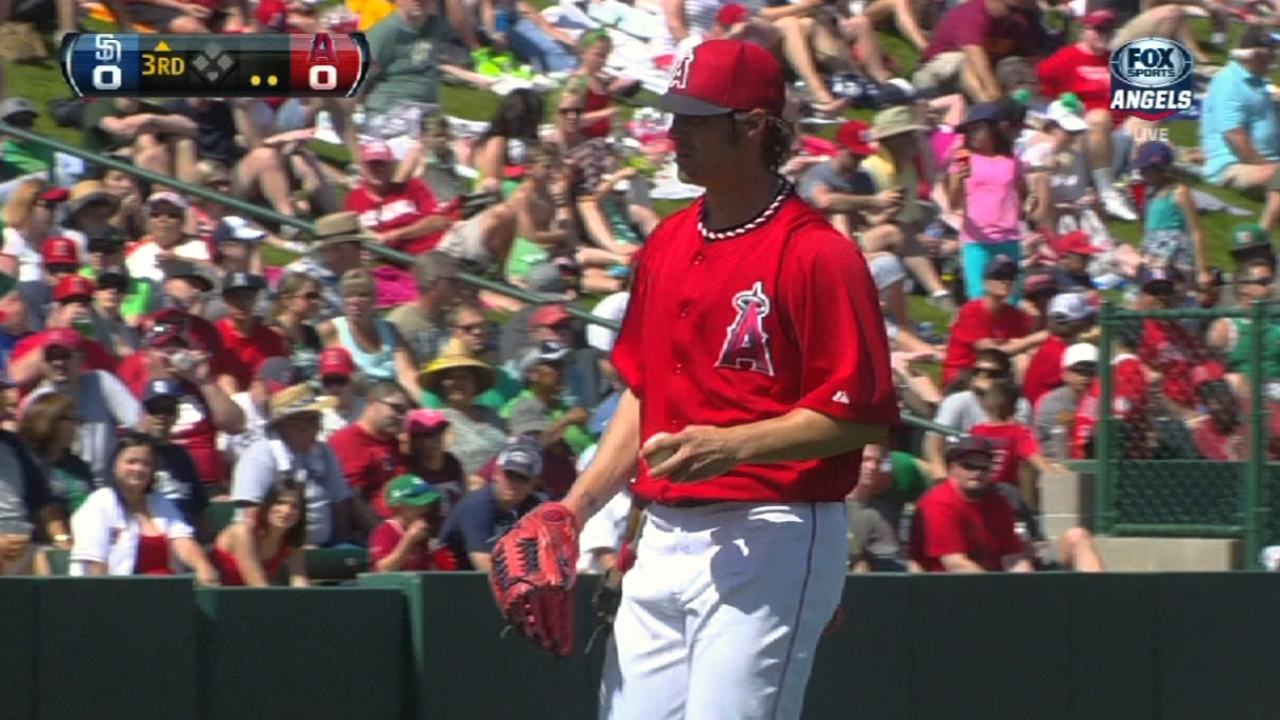 LOS ANGELES -- Angels left-hander C.J. Wilson said his calf felt fine a day after he was hit by a line drive while pitching his final spring game against the Giants' Triple-A affiliate.
In fact, Wilson said the calf was never an issue at all. He stayed on the hill in the sixth and then came back out for the seventh, before finishing his day with 6 1/3 innings of three-run ball.
Angels Manager Mike Scioscia was pleased with Wilson's length on Thursday (he threw 89 pitches) and said it bodes well heading into his first start of the season.
"He felt good -- he got up and down seven times," Scioscia said. "He got hit on the calf with a comebacker, but he's fine, and he'll be ready to go Game 2 next Wednesday."
In four Cactus League starts, Wilson posted a 7.11 ERA and allowed 23 hits in 12 2/3 innings. But that line is mostly reflective of one poor start against Kansas City last Friday, when he allowed six earned runs in 2 2/3 frames.
AJ Cassavell is a reporter for MLB.com. Follow him on Twitter @ajcassavell. This story was not subject to the approval of Major League Baseball or its clubs.