Madson back in familiar, yet unfamiliar, territory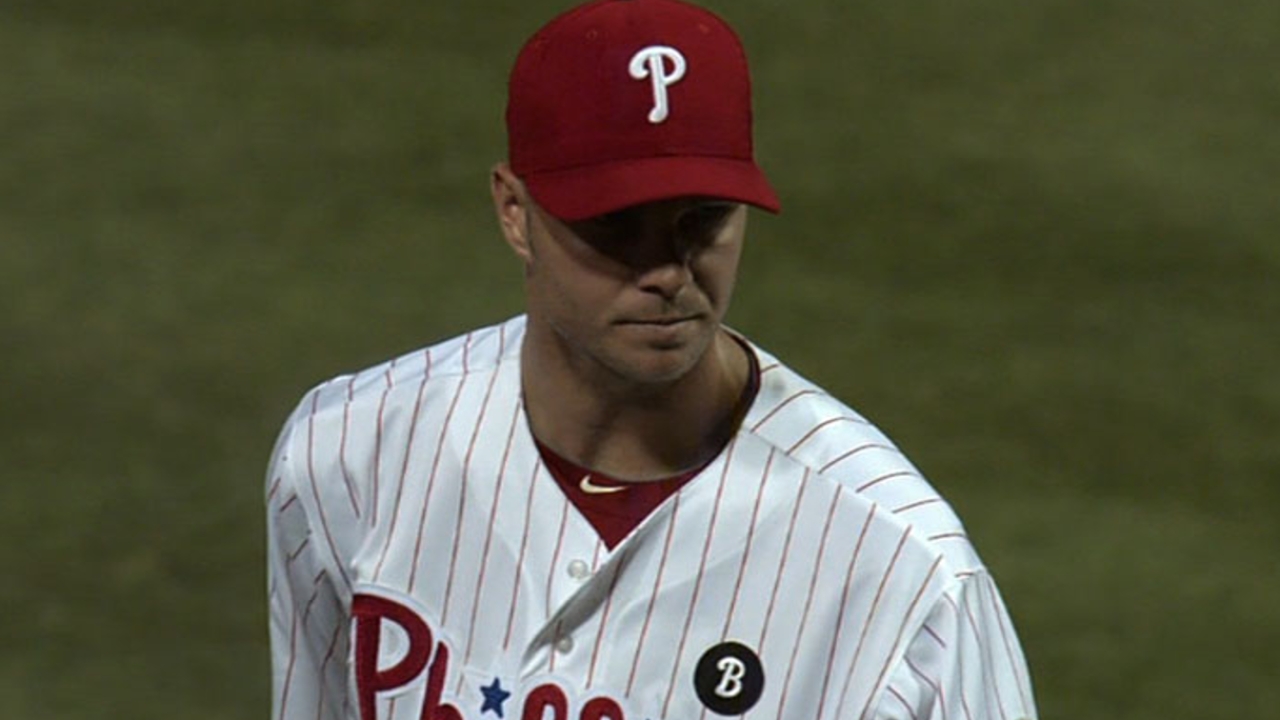 CINCINNATI -- By the time the Angels' Opening Series concludes here on Thursday, Ryan Madson will have spent about as much time at Great American Ball Park as he did while under contract with the Reds all of last season.
Madson never threw a pitch for Cincinnati, which signed him to what agent Scott Boras likes to call a "pillow contract." His right elbow ligament tore off the bone near the end of a Spring Training in which he didn't appear in any Cactus League games, and three weeks later, Madson underwent the Tommy John procedure he's still struggling to come all the way back from.
"I wasn't really with them, but they're a really good organization," Madson said. "They were good to me, especially with what happened. But my time was cut short."
Madson had his surgery in Los Angeles by Angels team orthopedist Dr. Lewis Yocum. He checked in with the Reds shortly thereafter, then spent the entire summer rehabbing near his Temecula, Calif., home, seeing his teammates only when they made a trip to San Diego in early July.
The ensuing winter, the Reds declined Madson's $11 million option -- instead signing Jonathan Broxton to a three-year, $21 million contract and freeing Madson up to sign an incentive-laden deal with the Angels -- and that was it.
"I was just worried about getting my arm back and letting [free agency] take care of itself," Madson said. "I ended up where I ended up, and I'm very happy with where I'm at now."
In eight days, Madson will be exactly 12 months removed from Tommy John surgery. But his return to game action is still murky, hinging on how his elbow feels on any given day. On Wednesday, Madson threw 15 pitches off the mound, which represented a step back from where he was seven days ago -- throwing 40 pitches, mixing in changeups and going full intensity on his last few throws.
Madson was recovering from some tightness he felt in that session. But pitching coach Mike Butcher said he's "way further along" than where he was on March 11, his first day back on the mound after a Feb. 1 setback, calling the 15-pitch session "more precautionary than anything."
The final stage of his lengthy rehab has proven to be the most difficult for Madson, as is usually the case.
"Sometimes it's a trust factor, sometimes it's just that little hurdle of discomfort that you want to get over," Butcher said. "It's like a scab. You keep picking at it and it just doesn't heal, and then it kind of just goes away."
Alden Gonzalez is a reporter for MLB.com. Read his blog, Gonzo and "The Show", and follow him on Twitter @Alden_Gonzalez. This story was not subject to the approval of Major League Baseball or its clubs.