Vargas confident entering into his Angels debut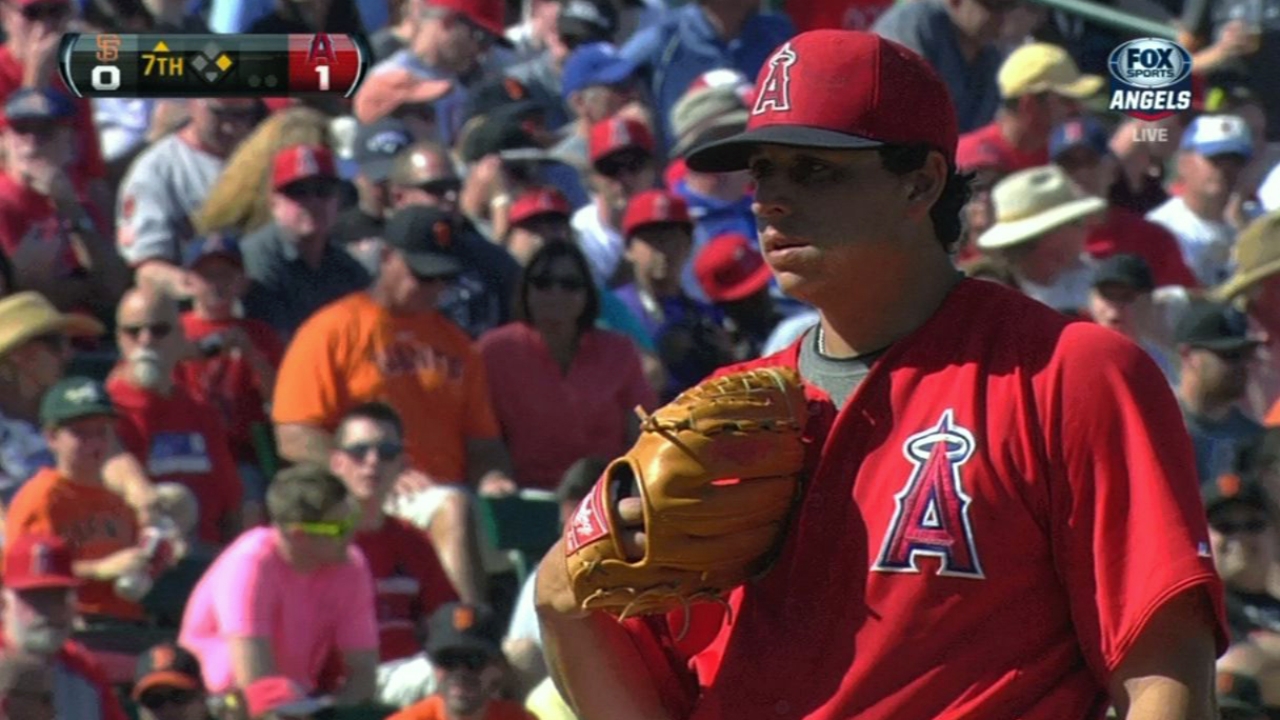 CINCINNATI -- Presenting example No. 3,754 for why Spring Training statistics mean nothing: Jason Vargas.
Vargas had a dreadful spring last year, posting a 12.46 ERA in 8 2/3 innings and giving up seven runs while recording two outs in his final Cactus League tuneup. He parlayed that into arguably his best season in the Majors, posting career highs in wins (14), innings (217 1/3), strikeouts (141), WHIP (1.18) and strikeout-to-walk ratio (2.56) with the Mariners.
That doesn't necessarily mean he'll have the same success with the Angels in 2013.
But when Vargas tells you he feels good heading into the season -- on the heels of posting a 7.54 ERA in the spring and giving up eight runs in 1 2/3 innings against the Dodgers on Friday -- perhaps you should give him the benefit of the doubt.
"I feel ready," Vargas said heading into his Friday debut. "It would've been nice to have a couple more good games, but I felt like I threw the ball well at times. I'm looking forward to getting out there and getting the feel of that first game."
The 30-year-old left-hander only threw about 60 pitches at Angel Stadium six days ago, but he said it's "not alarming" because he got about 90 under his belt the outing before and feels good stamina-wise. Vargas' first test will come against the division-rival Rangers, in the hitter-friendly Rangers Ballpark, where he's posted a 4.80 ERA in 50 2/3 innings throughout his career.
It's a slightly different lineup Vargas was accustomed to from his days in Seattle, with Josh Hamilton, Michael Young and Mike Napoli gone -- but it's still a potent one.
"It's still a lot of the same core guys," Vargas said. "They had a lot of core guys the last few years. Minus Josh and Mike Young, those are two big keys to lose, but at the same time, they have some weapons in their lineup still, with [Adrian] Beltre and all the table-setters and just things they can do in that ballpark."
Alden Gonzalez is a reporter for MLB.com. Read his blog, Gonzo and "The Show", and follow him on Twitter @Alden_Gonzalez. This story was not subject to the approval of Major League Baseball or its clubs.