Fresh off Classic crown, Aybar out to own two-spot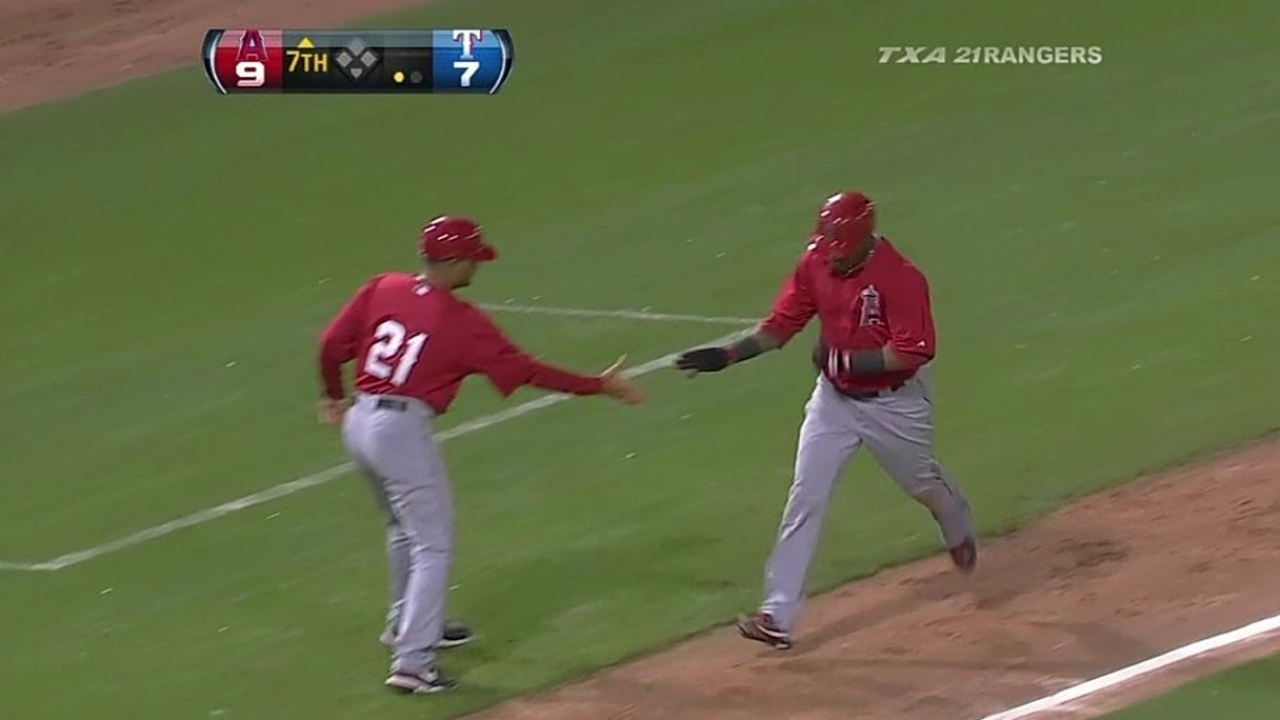 ARLINGTON, Texas -- Erick Aybar, who already has celebrated a championship this season thanks to the Dominican Republic's World Baseball Classic title, apparently plans to put a stranglehold on the No. 2 spot in the lineup, between Mike Trout and Albert Pujols.
Aybar, deferring to shortstop Jose Reyes, served as the D.R.'s primary designated hitter in its perfect eight-game run to the Classic crown. He delivered several clutch hits batting second between Reyes and Robinson Cano, and those pressure at-bats couldn't have hurt his confidence heading into the season.
"It was a great experience, playing for that team with those guys," Aybar said. "It felt great. Now I'm ready to help this team win."
The only question about him as a No. 2 hitter is his plate discipline and selectivity. He has great speed and is one of the game's best bunters.
Hitting exclusively from the left side against the Reds' right-handers, Aybar went 5-for-14 in the three games in Cincinnati, scoring twice. He went 3-for-4 with a double in Thursday's 5-4 loss but scored only once.
"Aybar had a terrific game [on Thursday]," manager Mike Scioscia said. "Unfortunately, we couldn't roll that into offense. We'll see where it goes [with the No. 2 slot]. Right now we've got to let those guys get settled."
Trout went 4-for-13 with one walk in the three games. The thumpers behind Trout and Aybar -- Pujols and Josh Hamilton -- were a combined 2-for-23 in the series. They drove in two runs apiece.
Lyle Spencer is a reporter for MLB.com. This story was not subject to the approval of Major League Baseball or its clubs.