Aybar, Jepsen join Weaver on disabled list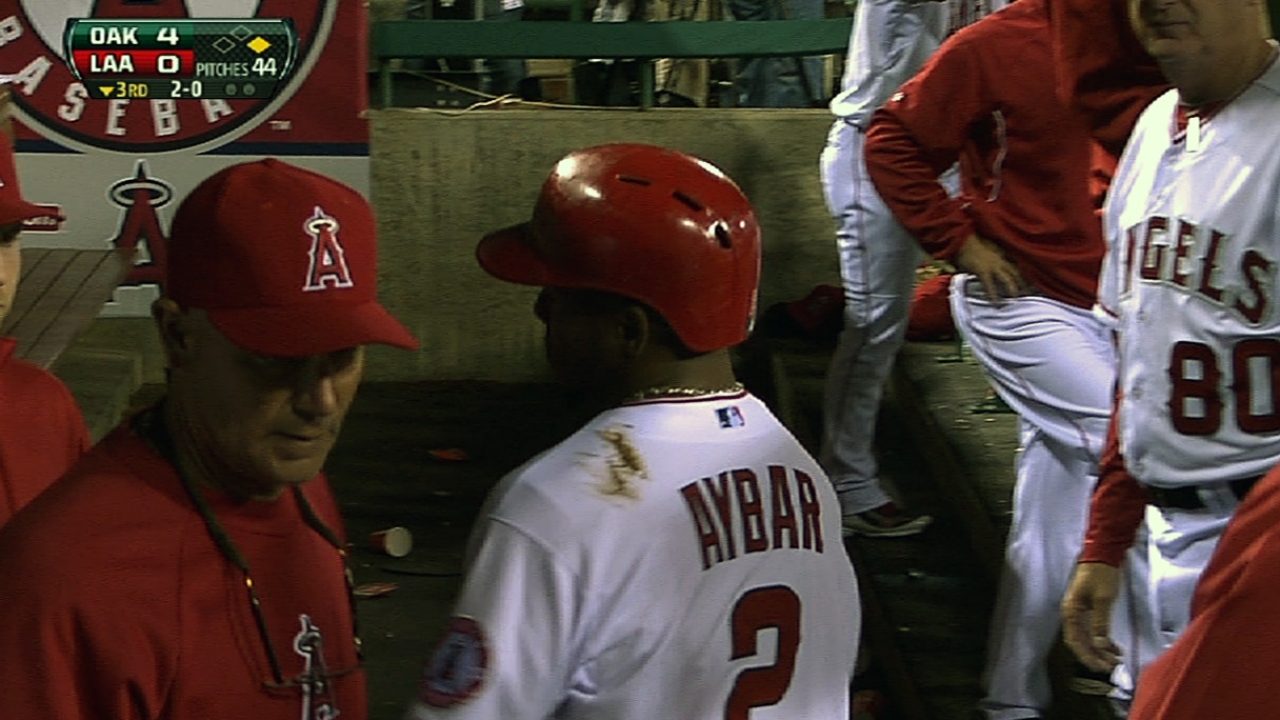 ANAHEIM -- After placing Jered Weaver on the 15-day disabled list on Tuesday, infielder Erick Aybar and right-hander Kevin Jepsen were added on Saturday.
Aybar is on the DL with a bruised heel, which he suffered in Tuesday's game while lunging to first base as he attempted to beat out an infield single. Jepsen has a right shoulder strain, which has been bothering him since Spring Training.
To counteract those moves, J.B. Shuck, who was optioned to Triple-A Salt Lake on Friday, was recalled. The Angels also selected the contract of right-hander Michael Roth and designated Scott Cousins for assignment.
"Erick's not making enough progress," manager Mike Scioscia said. "He made a lot of progress the first day and our medical staff really feels he needs another week to 10 days, which puts him in line for a guy that needs time on the DL."
Aybar hit .321 in the seven games prior to his injury. Jepsen pitched six times in the team's first nine games and posted a 9.82 ERA.
"I'm not able to make the pitches I need to make," Jepsen said. "I haven't been able to throw a decent breaking ball all season."
Jepsen said his velocity is fine, but his right shoulder and triceps area really bothers him when he first begins to warm up, as well as when he finishes his pitches.
Jepsen noticed the discomfort in the beginning of the season, but said he was able to escape his first couple outings.
"I got away with it early in the season, but not being able to get the ball to the outside of the plate is not good," Jepsen said. "It's not going away and I'm not able to make the pitches I need to make to be effective.
Jepsen's inability to locate pitches caught up to him recently as he allowed four runs in the seventh inning of Tuesday's loss to the A's.
Moving forward, the reliever plans to get an MRI and stop throwing for the next few days.
William Boor is an associate reporter for MLB.com. This story was not subject to the approval of Major League Baseball or its clubs.