Angels rotation looking to find its rhythm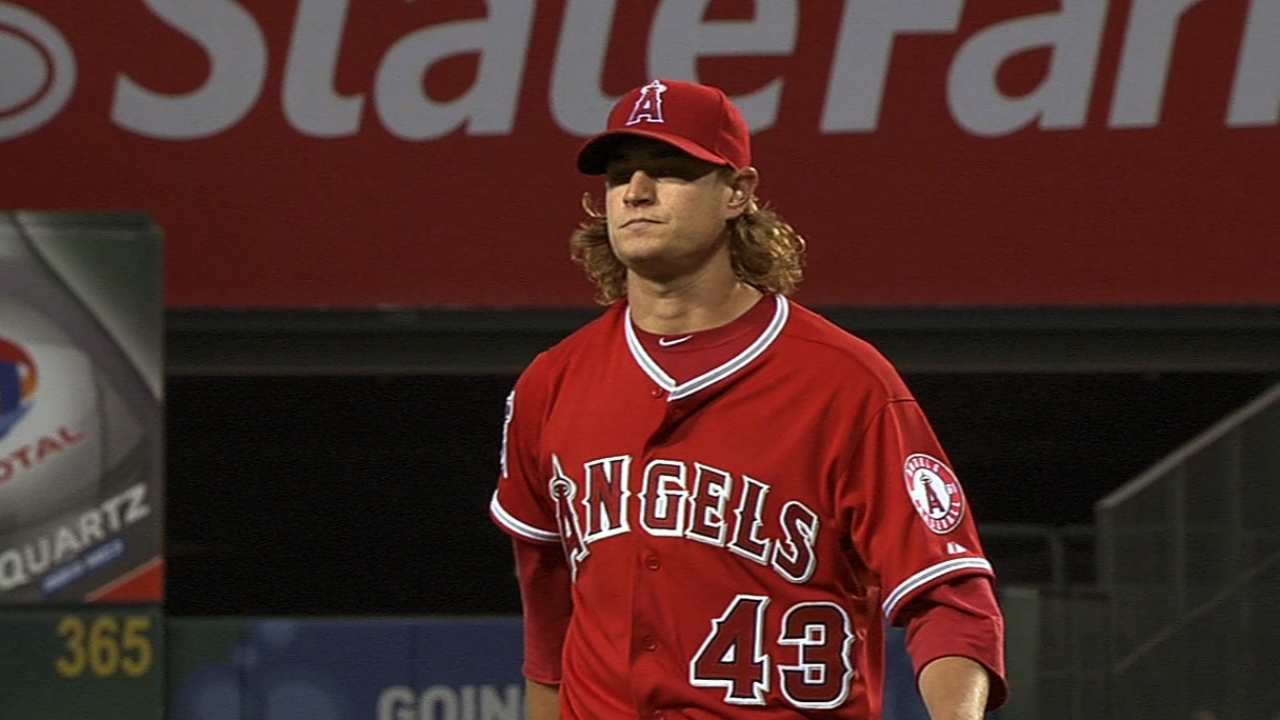 ANAHEIM -- When Garrett Richards pitched 6 1/3 innings in the Angels' 5-4 win over the Astros on Saturday, he became the first Angels starting pitcher to reach the seventh inning this season.
The team has played 11 games.
With the offseason additions of Tommy Hanson, Jason Vargas and Joe Blanton -- in addition to Jered Weaver being placed on the disabled list after just two starts due to a broken left elbow -- the rotation has yet to find its rhythm.
"We're struggling to find that flow of our rotation," manager Mike Scioscia said. "Garrett was terrific last night. We've had a couple guys that have pitched good ballgames, but nothing of length or the effectiveness that we need from our rotation, but these guys have the potential to get there and we're very confident that they will."
The Angels' rotation is 1-5 -- Hanson has the lone win -- and none of the pitchers has an ERA under four.
While the starters have to get into rhythm, Scioscia believes the team, despite the 3-8 start, has the on-field chemistry necessary to compete and win games.
"What is 99 percent important, we feel, to our baseball club, any baseball club, is on-the-field chemistry," Scioscia said. "How's your lineup work, how's it flow, how's your defense flow? From every aspect of the game, your pitcher-catcher communication, all that chemistry. That relation is what is important."
Playing together is one thing, but a baseball team spends a lot of time together in the clubhouse, on flights and in hotels, so off-the-field chemistry is important as well.
The addition of Josh Hamilton as well as the loss of Torii Hunter -- a leader in the Angels' clubhouse -- coupled with Minor League callups and other additions may have threatened to shake up the chemistry, but Scioscia feels the team is past the transition phase and doesn't need to worry about any of that.
"As far as off-field chemistry, the clubhouse chemistry, the culture of your club, certainly when there's new personalities that come in there's a bit of an adjustment period, but we're past that," Scioscia said.
William Boor is an associate reporter for MLB.com. This story was not subject to the approval of Major League Baseball or its clubs.