First day in Majors ends with win for lefty Roth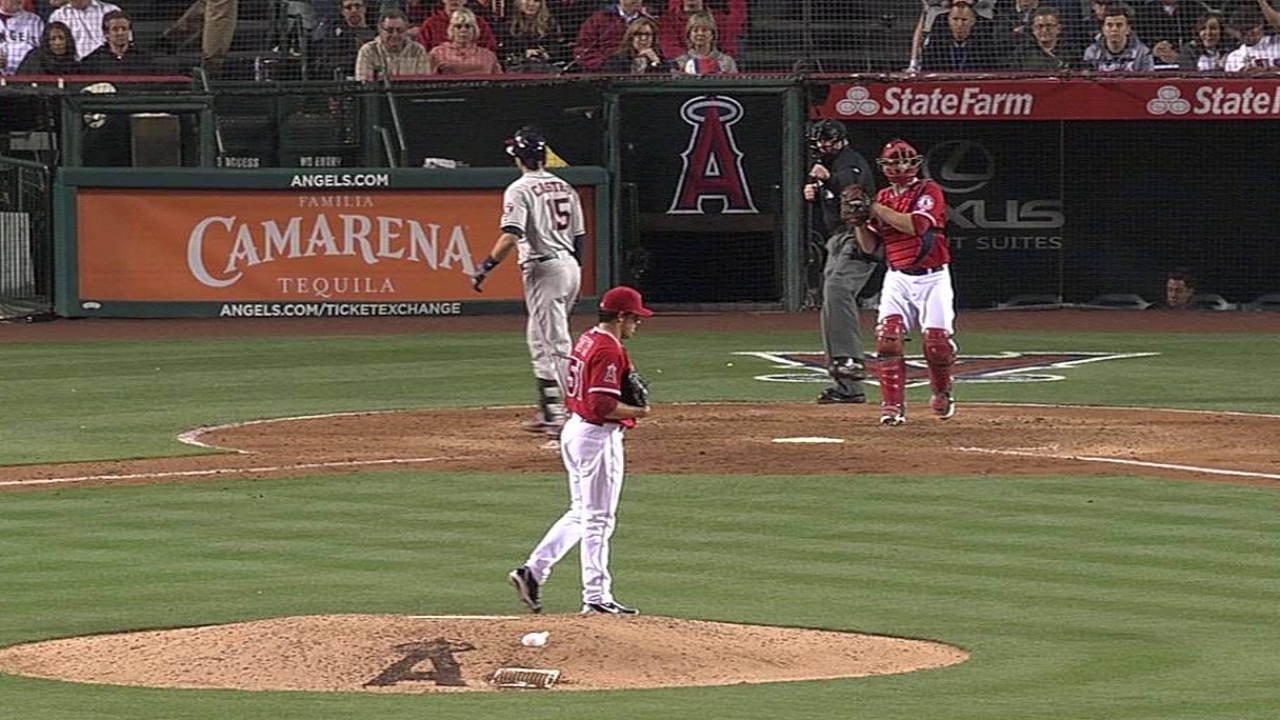 ANAHEIM -- Less than 24 hours after arriving at Angel Stadium for the first time as a player, Michael Roth had pitched two scoreless innings and recorded his first Major League win.
"It's nice to get that one outing under my belt," Roth said while the ball from his first win rested in his locker. "It was a pretty exciting day for me. I just tried tried to do my job. My job is to get the team back in the dugout so they can score some runs, and we were able to do that."
Roth, who hadn't pitched since his start for Double-A Arkansas on Tuesday, flew from Dallas to California on Saturday morning, and was greeted with a wrestling championship belt and a glittery backpack to wear in the bullpen -- something always given to the reliever with the least amount of Major League service time.
However, neither the backpack, the belt nor the anxiety of pitching on a Major League mound fazed Roth, as he struck out four after entering for the eighth and ninth innings.
"There's a need and there's a role he can carve out for himself, and last night he was terrific," manager Mike Scioscia said.
Although he did not have any family in attendance -- Roth's mother had been in Los Angeles for work, but flew back to South Carolina on Friday -- Roth's family and friends certainly showed their support, as they overflowed his phone with congratulatory and celebratory messages after the game.
"I'm glad I had the extra battery pack [on my phone]," Roth said. "I had about 115 texts."
William Boor is an associate reporter for MLB.com. This story was not subject to the approval of Major League Baseball or its clubs.