Kendrick, Angels don Robinson's 42 on special day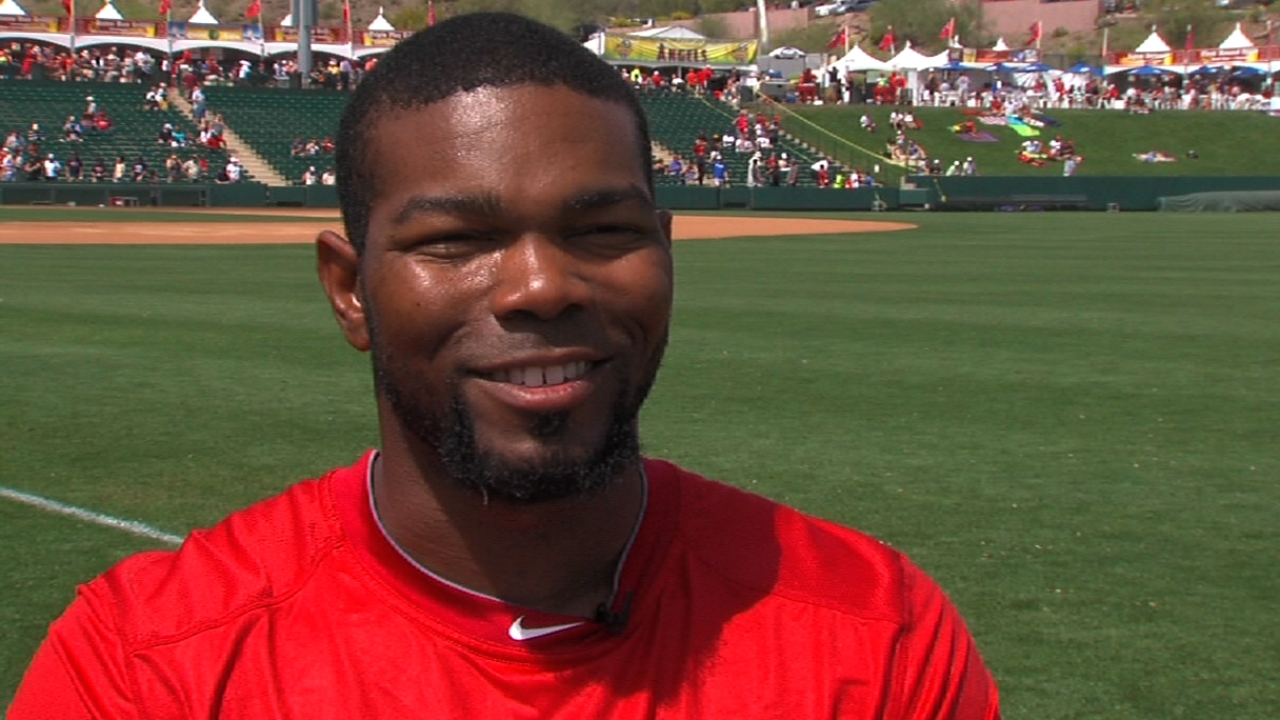 MINNEAPOLIS -- Howie Kendrick has been an active player for a game on April 15 for each of the last seven seasons. But wearing Jackie Robinson's No. 42, which all players do on the anniversary of Robinson's debut, hasn't gotten old.
In 1997, under the direction of Commissioner Bud Selig, Robinson's No. 42 was retired across all of Major League Baseball in an unprecedented tribute.
"Wearing '42' just reminds me that there were no blacks in baseball at one point, and what Jackie Robinson endured, all the threats, all the criticism he received from various sources, to still go out and play the game, give all of us an opportunity to play the game, it was a huge impact on baseball," said Kendrick, who plans to watch the movie "42" when the Angels return home from Minnesota.
"As a kid, I didn't really know a whole lot about Jackie Robinson, but the older I got, I really understood because I was really into baseball and I really understood what he did. Basically, he's the reason why I'm here."
Jackie Robinson Day is meant to pay homage to his trailblazing, Hall of Fame career.
Unfortunately, it's also a reminder of the dwindling number of African-American players involved in the game.
In hopes of combating that, Selig announced an 18-member task force on Wednesday to study how to increase diversity in the game, especially among black players. USA Today reported earlier that only 7.7 percent of those on Opening Day rosters this year were African-American, representing the lowest rate since 1959.
"I think the only way to fix it is for kids to become interested themselves," Kendrick said. "A lot of black kids see football and basketball on TV a lot. It's a lot cheaper to play those sports, whereas in baseball, you need a lot more equipment.
"It's a lot easier to make it in those sports than it is in baseball, too. You could come straight out of college one year and play [in basketball]; football you're in college for four years, you're a star there, you're going to get drafted, you're going to have an opportunity to play right away. Baseball molds you into a man by the time you get to the big leagues. It's a little tougher road than it is for the other sports."
Alden Gonzalez is a reporter for MLB.com. Read his blog, Gonzo and "The Show", and follow him on Twitter @Alden_Gonzalez. This story was not subject to the approval of Major League Baseball or its clubs.