Madson could be in Angels' bullpen by April's end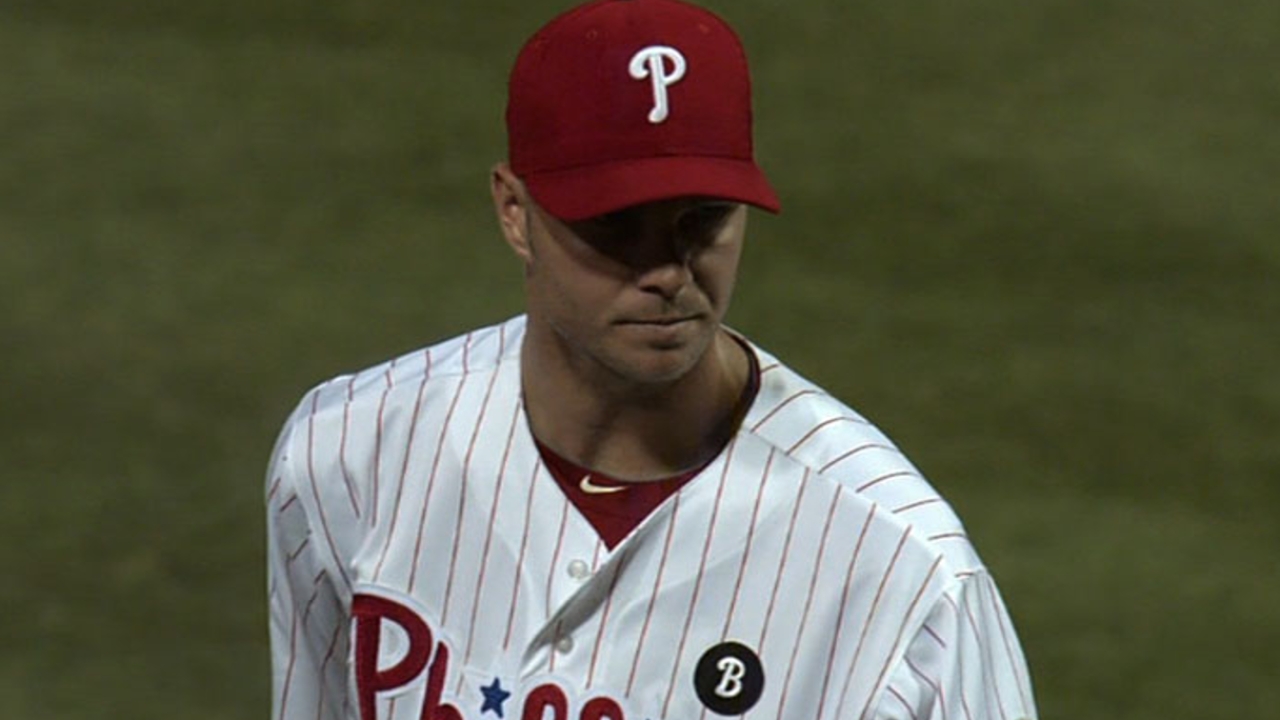 MINNEAPOLIS -- Ryan Madson may have finally overcome that last, ever-so-elusive hurdle in his 12-month recovery from Tommy John surgery.
The 32-year-old right-hander threw another 40-pitch, high-intensity session on the Target Field mound early Tuesday afternoon, representing his third session with only one day of rest in between. It was, as he put it, the "closest I've felt to normal," setting him up to throw to hitters when the Angels return home on Friday, probably in a simulated game.
Shortly after that, he'll venture out on a rehab assignment.
And before April comes to an end in two weeks, Madson believes, he should be activated off the disabled list and contributing to a needy bullpen.
"There's no more setbacks," Madson said, "and as long as it stays feeling like it did today, I'll be ready to go."
"He's smiling, and I think that says a lot," Angels manager Mike Scioscia added. "He's always been very candid on how he feels, and when he was stiff and wasn't feeling good and wasn't bouncing back, he would say it. Right now, he's two thumbs up. He feels great."
Madson threw all three of his pitches in his latest session. The cutter was "as good as it gets," the trademark changeup was "pretty good" and "fastball command could be a little bit better."
Most importantly, Madson said: "I let all three pitches go, with conviction, with extension, and didn't feel one bit of pain or restriction."
Upon returning, Scioscia said he'd give Madson a couple outings to get his feet wet before pitching him in a prominent role. The Angels badly need Madson, with Garrett Richards now in the rotation, Kevin Jepsen (right triceps) on the disabled list and the starters averaging fewer than 5 2/3 innings a night.
But Madson isn't sure if he should be the closer right away.
"The way Ernie [Frieri] has thrown, to be thrown right into the fire, I don't know," Madson said. "It's totally up to them at this point. I'll just let it be. I'm here for a reason, but I just want to pitch and get outs. I know they're playing it by ear right now."
Madson was a rock in the back end of the Phillies' bullpen from 2007-11, posting a 2.89 ERA while averaging 62 games per season and saving 32 games in his final year. But on April 11, 2012, nearly four months after signing a one-year deal with the Reds, Madson tore the ulnar collateral ligament in his right elbow and went through an entire summer of rehab.
The Angels signed him to a one-year, incentive-laden contract -- ranging from $3.5 million to $7 million -- in late November, with the expectation that he'd return by mid- to late-April and the outside hope that it may be sooner. The latter was squashed on Feb. 1, when Madson felt uncommon elbow soreness in his fourth bullpen session of the offseason, keeping him off a mound for 38 days.
Then the process began again in earnest, methodically leading Madson to Tuesday -- the day he finally felt ready.
"I don't foresee [another setback], just by the way I feel," Madson said. "I feel like I can pitch tonight and not hurt anything and not be hurting the next day. I was sore yesterday from the bullpen on Sunday, but it's a good sore, normal soreness, not in my elbow. And then today, I came in and I was like, 'Wow, I feel normal.'"
Alden Gonzalez is a reporter for MLB.com. Read his blog, Gonzo and "The Show", and follow him on Twitter @Alden_Gonzalez. This story was not subject to the approval of Major League Baseball or its clubs.