Callaspo hits DL; Kohn added to bullpen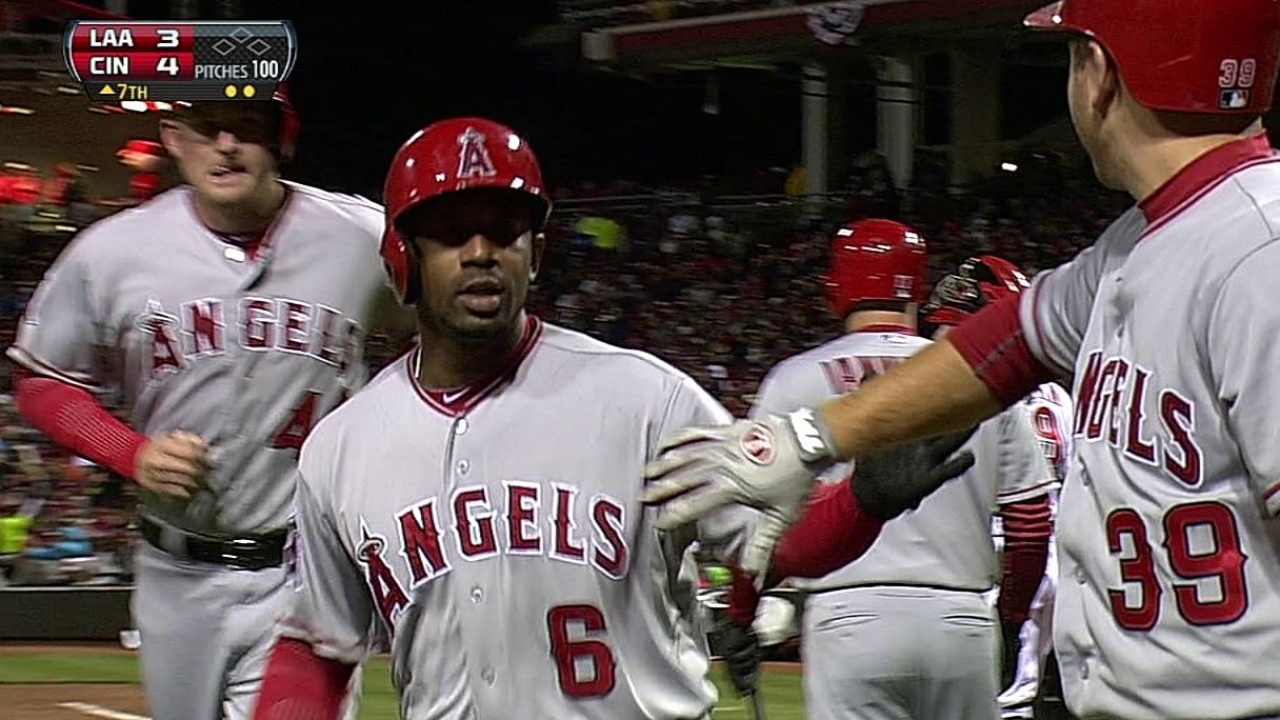 ANAHEIM -- When Alberto Callaspo first felt tightness in his right calf, the Angels were hopeful it was something that would subside in a few days.
That was a over a week ago, and Callaspo simply has not been making enough progress for the team work around the injury, and he was placed on the disabled list prior to Friday's game against the Tigers.
"Alberto wasn't making enough progress to project he was going to be able to play here in the next three or four days," manager Mike Scioscia said. "He'll be ready in eight or nine days."
Callaspo, whose stint on the DL will be backdated, is hitting .273 in nine games this season.
The Angels recalled right-handed pitcher Michael Kohn from Triple-A Salt Lake to assume the open roster spot.
"He's throwing the ball better than anybody down there right now," Scioscia said. "There's a role for him and hopefully he's going to come up here and get some outs."
Kohn's presence is much needed in the Angels' bullpen, which is already without Garrett Richards (in starting rotation), Ryan Madson (DL) and Kevin Jepsen (DL). Relievers have had to pitch a lot of innings this season because starters haven't gone deep into games.
Kohn pitched 4 1/3 innings in Triple-A. He had one save, seven strikeouts and didn't allow a run.
In 2011, Kohn appeared in 14 games for the Angels, pitching 12 1/3 innings.
"Especially after missing 2012 with Tommy John, it's very good to be back," Kohn said. "It's been a long road recovering, but it's well worth it."
The right-hander is unsure of what his exact role will be, but his approach will be simple and direct.
"Whatever role they want me in, I'm just going to try to get outs and do it to the best of my ability," Kohn said.
William Boor is an associate reporter for MLB.com. This story was not subject to the approval of Major League Baseball or its clubs.