Madson pitches in simulated game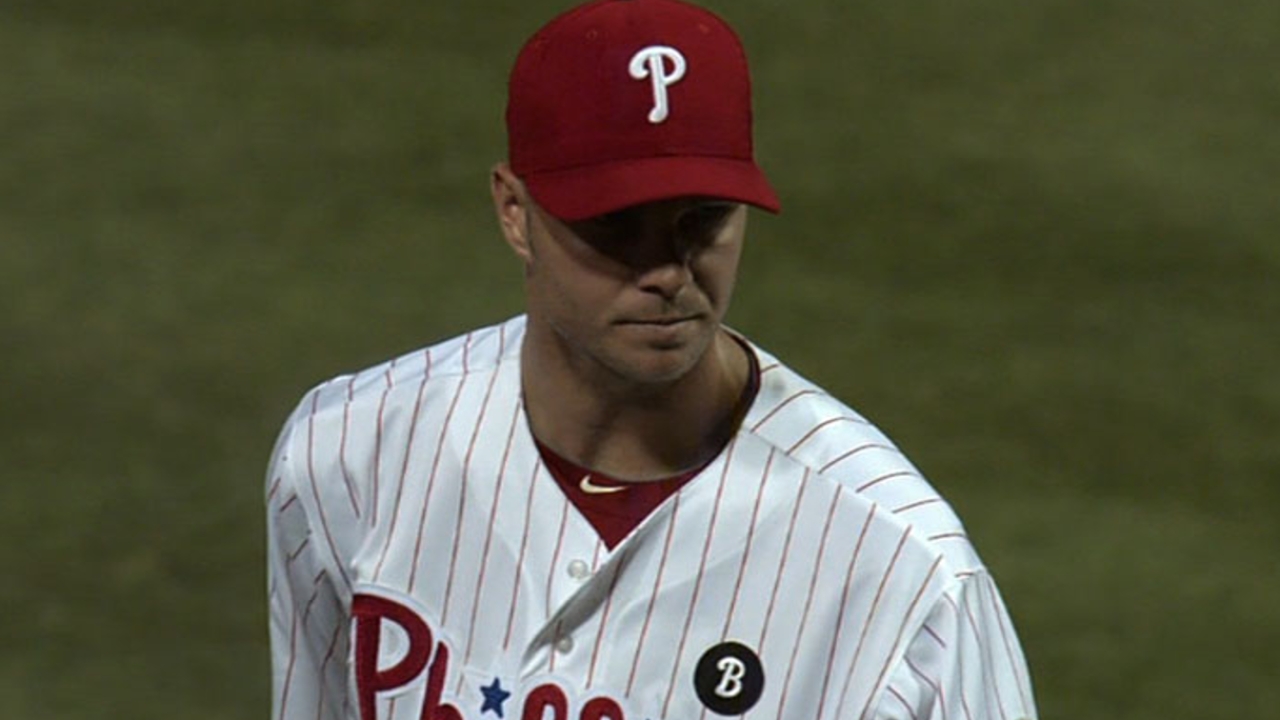 ANAHEIM -- When right-handed pitcher Michael Kohn took his place in the Angels clubhouse, he found his locker located right next to Ryan Madson's.
Kohn, like Madson, missed the 2012 season because of Tommy John surgery. On Friday, both of them made significant strides. Kohn -- who has already appeared in five games for Triple-A Salt Lake this season -- was recalled to the Angels, and Madson faced four hitters in a simulated game -- marking the first time he has faced live batters.
Friday's simulated game was not the best Madson has looked on a mound since his surgery, but manager Mike Scioscia knows the reliever is making progress.
"Not quite as crisp as when he threw his bullpen in Minnesota, but the fact that he's facing hitters is important, and I thought his velocity was good," Scioscia said. "I didn't think his command was quite where it could have been, [he] threw some good changeups. There's no doubt if you look back to where he was in the last two weeks, he's moved ahead."
Madson's said his mechanics were off, but more importantly, his arm felt "fine."
"It feels like Spring Training to me now, feels like early Spring Training," Madson said. "But it'll come real quick."
Madson threw about 20 pitches in the bullpen then threw between 20 and 30 to Hank Conger, J.B. Shuck, Luis Jimenez and Andrew Romine.
"I'm not 100 percent; I don't feel normal, but I'm close to it," Madson said.
Madson plans to play catch Saturday and does not know what his next step -- whether it be a bullpen, rehab assignment or another simulated game -- will be.
William Boor is an associate reporter for MLB.com. This story was not subject to the approval of Major League Baseball or its clubs.