Pujols says DH is best option for plantar fasciitis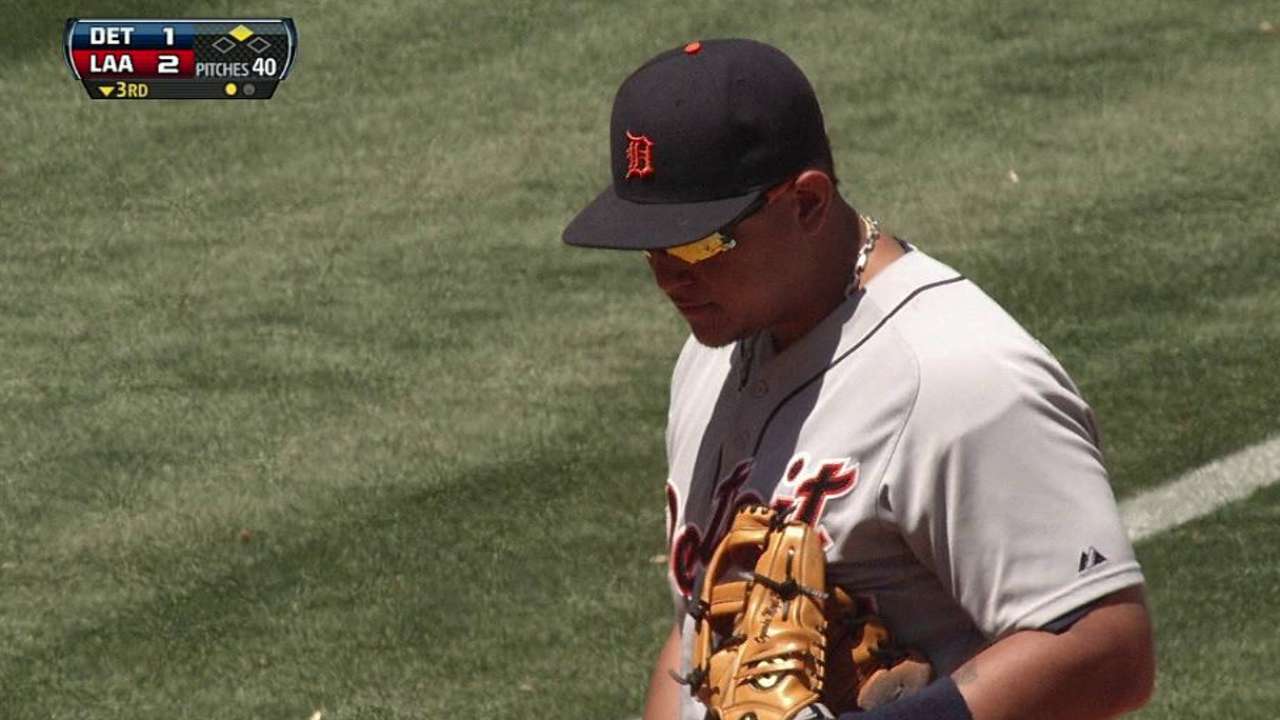 ANAHEIM -- Albert Pujols started at designated hitter for the fifth straight game on Monday and the seventh time in the Angels' past eight contests, with Mark Trumbo getting yet another nod at first base. The plantar fasciitis affecting his left foot feels really bad some days, a little better on others.
But it's ever present.
"It's fine," Pujols told MLB.com's Ben Platt in an on-camera interview on Monday. "I'm able to play first base, too, if I wanted to. It just gets to a point sometimes during the game, by the fifth or sixth inning, it starts getting real sore. I think being the DH as of right now is the best thing to do to try to stay away from planting it as much. It's nothing different than what I went through and what I have gone through in my career. It's something that I know how to handle."
Plantar fasciitis manifests when the ligament that supports the arch of the foot is strained, causing pain when walking or standing. It never really goes away, though WebMD reports that 95 percent of people with the issue don't require the surgical procedure to cut the ligament.
Pujols dealt with it early in his career, but it never caused him to miss any games. It isn't expected to this time, either. But he still isn't running close to full speed yet, and he can expect to get plenty of starts at DH moving forward.
"I'm not a big fan [of being the DH], but it doesn't bother me," said Pujols, batting .317 with a couple homers to start the year. "It's not like I get mad about it or anything like that. I have to go out there and get myself ready. The part that I don't like about DH'ing is waiting and waiting, sitting down or having to jump on a bike or having to stretch in between innings."
Alden Gonzalez is a reporter for MLB.com. Read his blog, Gonzo and "The Show", and follow him on Twitter @Alden_Gonzalez. William Boor is an associate reporter for MLB.com. This story was not subject to the approval of Major League Baseball or its clubs.