Boujos' improved approach is paying dividends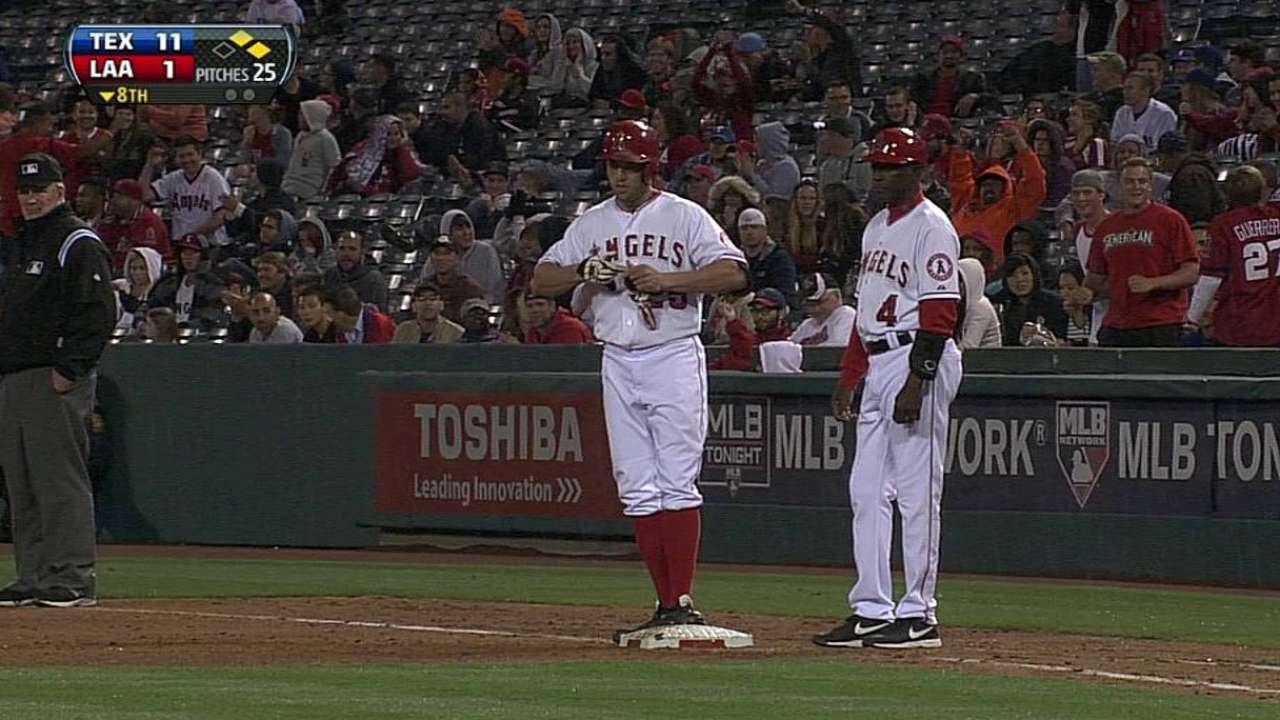 SEATTLE -- Peter Bourjos has yet to use his game-changing speed to attempt a stolen base, but he is using it plenty to get on base.
Heading into Friday's game against the Mariners, the Angels' center fielder led the Majors with 10 infield hits, a big reason he's batting .313, sports a .373 on-base percentage and is consistently starting games atop Mike Scioscia's lineup.
Bourjos' ground-ball-to-fly-ball rate is currently 1.58, a figure that may not rank among the league leaders but is nonetheless high by his standards. In Bourjos' only full season in the Majors in 2011, that rate was only 0.93.
And with speed like his, that can make a major difference.
"Staying on top of the baseball is something I've continued to work on," Bourjos said. "I think that's why you're seeing more ground balls."
Last year, while confined mostly to the bench, Bourjos began swinging the bat off a higher tee in order to get into the habit of getting on top of the ball. He continued that routine through the winter and into the spring, and he believes it has carried over into the season.
Now he's hoping it takes him a step further.
"If you are able to get on top of the ball, you're going to hit more line drives," Bourjos said. "Eventually, as the season goes on, hopefully that's what happens -- the ground balls turn into line drives."
Alden Gonzalez is a reporter for MLB.com. Read his blog, Gonzo and "The Show", and follow him on Twitter @Alden_Gonzalez. This story was not subject to the approval of Major League Baseball or its clubs.