Richards to help solidify bullpen, Williams into rotation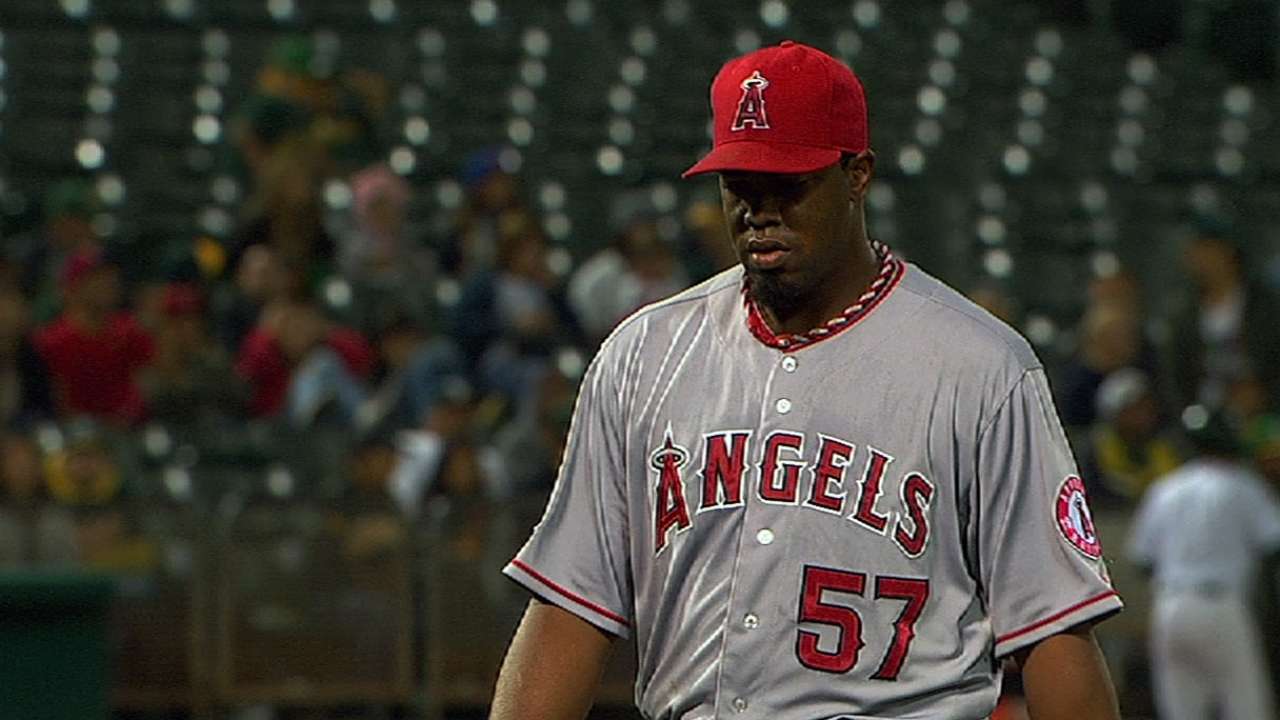 ANAHEIM -- Although the Angels did not make a bullpen-related roster move Friday, the carousel in the 'pen continued.
Garrett Richards -- who began the season in the bullpen and was moved to the rotation when Jered Weaver went on the disabled list with a left elbow fracture -- is back in the bullpen and Jerome Williams will take his place in the rotation Sunday against the Orioles.
"We definitely need to look at shuffling some things around to get a deeper look in our bullpen. There's no doubt about that, first and foremost," Angels manager Mike Scioscia said. "Garrett Richards' arm in the bullpen is definitely a power arm that we hope can take some of the pressure off the guys that are pitching a lot there."
The 24-year-old right-hander was 1-2 with a 5.54 ERA in four starts for the Angels.
Williams has a 1.69 ERA in 21 1/3 innings this season and has not allowed an earned run in his last 13 innings pitched -- six of which came in Monday's 19-inning game at Oakland.
"The way Jerome has been throwing the ball in his multi-inning looks has been what we expected and what we saw in some of his starts last year," Scioscia said.
Ultimately, Richards wants to be a starter in the Major Leagues but is fine being used in the bullpen.
"I like the rush out of the 'pen, but I like the preparation of being in the rotation," Richards said. "There are things about both that I like."
Richards was informed he would have a "prominent role" in the back end of the bullpen.
"Right now we are planning to have him hold leads or pitch in tied games," Scioscia said. "Instead of once every five days in the rotation, maybe three of those days he's helping you hold leads in the 'pen."
The Angels have used 19 pitchers this season and their bullpen currently consists of just three pitchers -- including Scott Downs, who is dealing with pain in his right rib cage -- that were in the bullpen on Opening Day.
While Richards is open to helping the team and pitching in whatever role is necessary, the Angels are seeking a set role for him to avoid the back and forth that has occurred this season.
"It is not preferable," Scioscia said. "In a perfect world this is a one-way trip for Garrett and he becomes a power arm for our bullpen that we can use to help hold leads."
William Boor is an associate reporter for MLB.com. This story was not subject to the approval of Major League Baseball or its clubs.