Pujols sits out finale to rest sore foot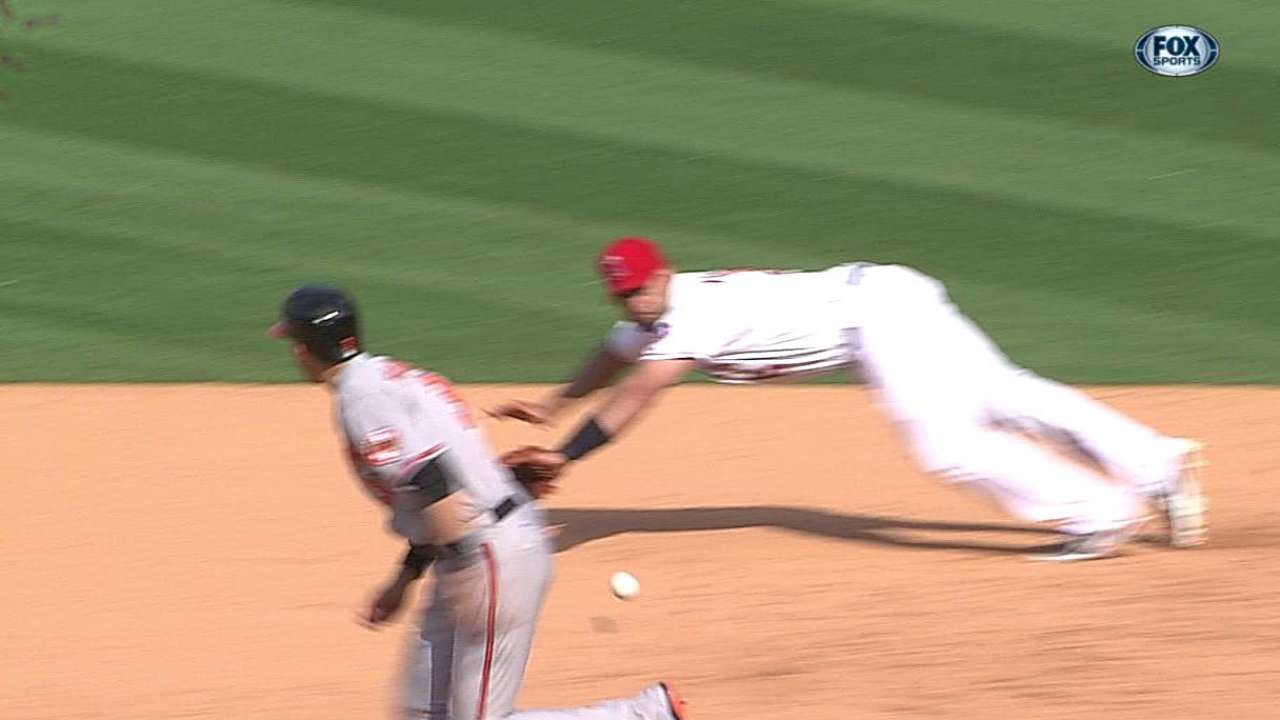 ANAHEIM -- Albert Pujols, who has been playing first base despite significant pain in his foot, was not in the Angels' starting lineup on Sunday against the Orioles. With an off-day Monday, the Angels wanted to get some extra rest for the plantar fasciitis that has affected him throughout his career.
"With Albert, we just wanted to take a day to regroup, use tomorrow and see where he is Tuesday," Angels' manager Mike Scioscia said.
While Pujols played the majority of the first few series as the team's designated hitter, he spent a lot more time in the field this week.
Prior to his absence from Sunday's lineup, Pujols had played five of the past six games at first base, including all 19 innings of Monday's game in Oakland.
Pujols has played 16 games at first base for the Angels and 14 at DH. While DHing, the slugger has posted a .281 batting average, compared to a .197 average while playing first base.
Pujols has been getting treatment on his foot every day, but the team "stepped it up" yesterday in hopes of using Sunday and Monday to improve Pujols' health.
"I think it's good for Albert to try to move forward with where his foot is," Scioscia said. "He had some treatment on it after the game [Saturday] and with the off-day tomorrow, he'll be further along on Tuesday."
William Boor is an associate reporter for MLB.com. This story was not subject to the approval of Major League Baseball or its clubs.