Weaver's recovery taking longer than anticipated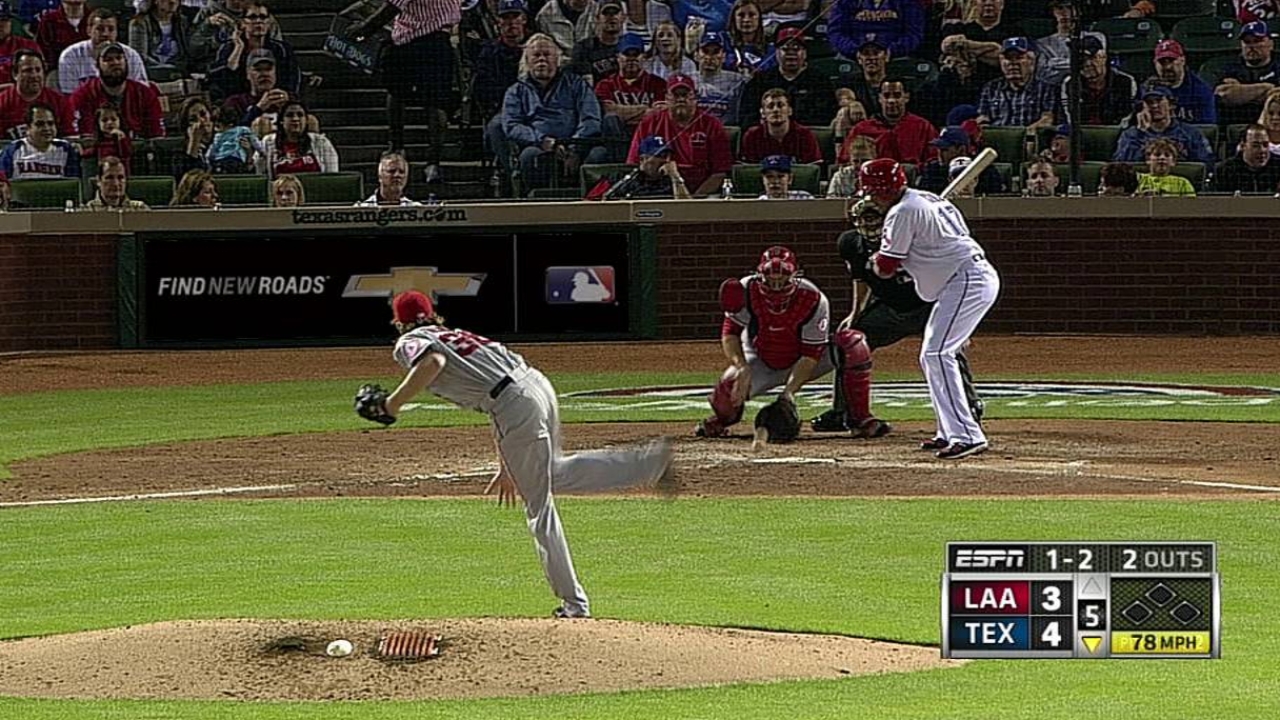 HOUSTON -- The Angels' pitching staff has a 29th-ranked ERA of 4.78, was deemed "absolutely awful" by manager Mike Scioscia on Sunday and seemingly takes a step back every time you think they're turning a collective corner.
Meanwhile, all the Angels' ace can do is sit -- and stew.
"It's been real tough," right-hander Jered Weaver said of being out since April 7 with a broken left elbow. "It's even harder to even talk about it or even answer questions about it. It's one thing when your team is struggling and you're out there and able to take the ball. ... But when you really can't do much about it and you're just sitting back watching, it makes it more aggravating."
The aggravation will have to continue a little longer for Weaver -- probably until the end of May.
Sunday marked four weeks on the disabled list for an injury that originally carried an estimated recovery time of 4-6 weeks. But Weaver is not two weeks away from rejoining the Angels' rotation, Scioscia confirmed on Tuesday.
He's scheduled to throw his first bullpen session on Thursday, a sign Weaver is progressing and has bounced back well after long-toss sessions, but he'll need at least two or three of those before venturing out on a rehab assignment. Once there, Scioscia said Weaver "won't need a full Spring Training" workload, but added, "It's going to take multi-rehab assignments to get him ready."
The Angels will know more about where Weaver stands once he throws off the mound for the first time. A CT scan on Friday showed everything is healing normally. And though catching certain low throws may sting his left arm from time to time, it isn't a pain he can't tolerate.
But still, this takes time -- and patience is one of the things with which Weaver continues to struggle.
"That's one of the tough parts," he said. "You're feeling good and want to keep going, but at the same time, you kind of have to still realize that there's a piece in your arm that's still broken; it's not fully healed yet. Sometimes I catch myself and tell myself to take it nice and easy. As frustrating as it may be, it's just the right thing to do."
Alden Gonzalez is a reporter for MLB.com. Read his blog, Gonzo and "The Show", and follow him on Twitter @Alden_Gonzalez. This story was not subject to the approval of Major League Baseball or its clubs.