Madson feels for Jays' Happ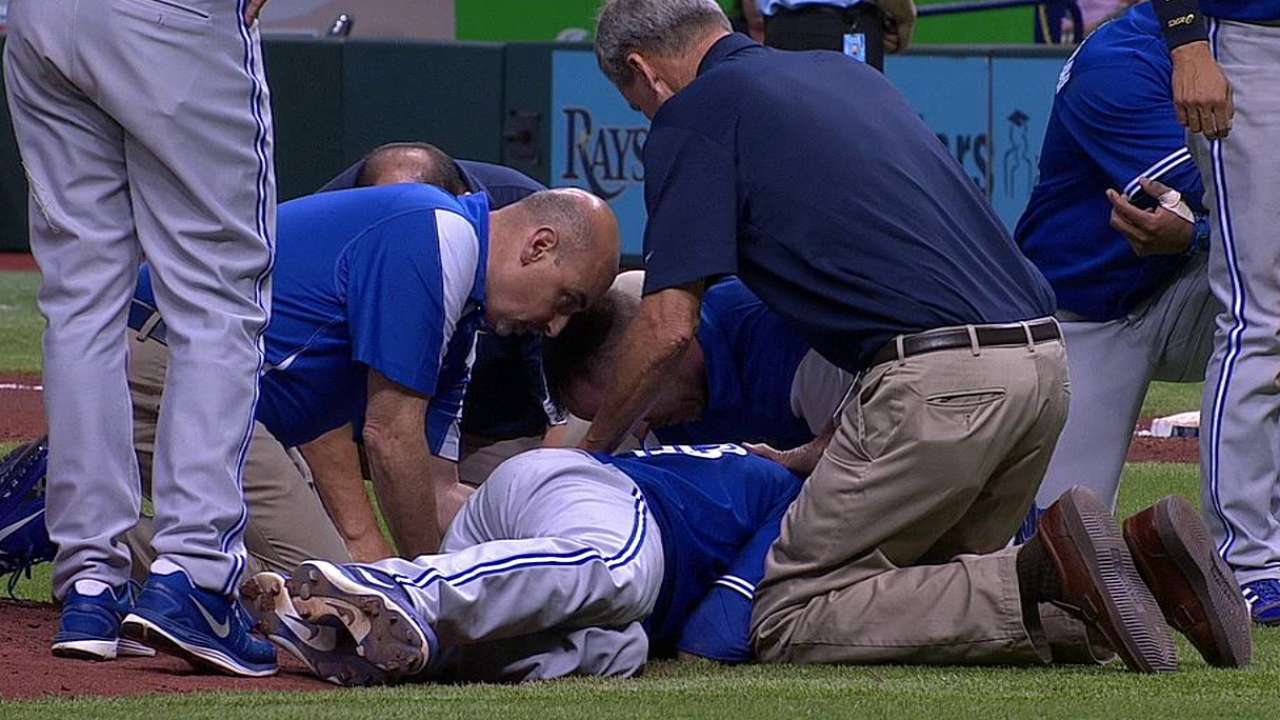 HOUSTON -- Rehabbing Angels reliever Ryan Madson spent a few years in Philadelphia with J.A. Happ. And like everyone else, he was concerned about what took place on Tuesday night, when a line drive from the Rays' Desmond Jennings hit the Blue Jays left-hander on the side of the head, drawing blood and forcing him to exit on a stretcher.
"He's a good guy, good teammate, real easygoing guy," said Madson, who played a full season with Happ in 2009. "I bet all of his teammates are upset about it. Hopefully he gets better soon."
Happ was released from Bayfront Medical Center in St. Petersburg, Fla., early Wednesday afternoon, was diagnosed with a minor fracture, somehow avoided a concussion and said from Tropicana Field a few hours later that he feels "very fortunate."
But the incident re-introduced the topic of incorporating padding to pitchers' baseball caps. Some padded cap lining has been experimented with, but none of the prototypes have yet to be approved by Major League Baseball.
If approved, Madson believes it wouldn't hurt to give players the option of wearing it. But he -- like the vast majority of Major League pitchers -- doesn't believe comebackers to the head happen often enough to make wearing protective headgear mandatory.
"You take a risk any time you step on a sports field, whether it's a race car or hockey," Angels starter C.J. Wilson added. "You know what the risks are when you're out there. Guys get hurt when they crash into fences, guys trip on the first baseman and blow their knee out. It's professional sports. People are paid well to take those risks."
Alden Gonzalez is a reporter for MLB.com. Read his blog, Gonzo and "The Show", and follow him on Twitter @Alden_Gonzalez. This story was not subject to the approval of Major League Baseball or its clubs.