Mom never far from Williams' thoughts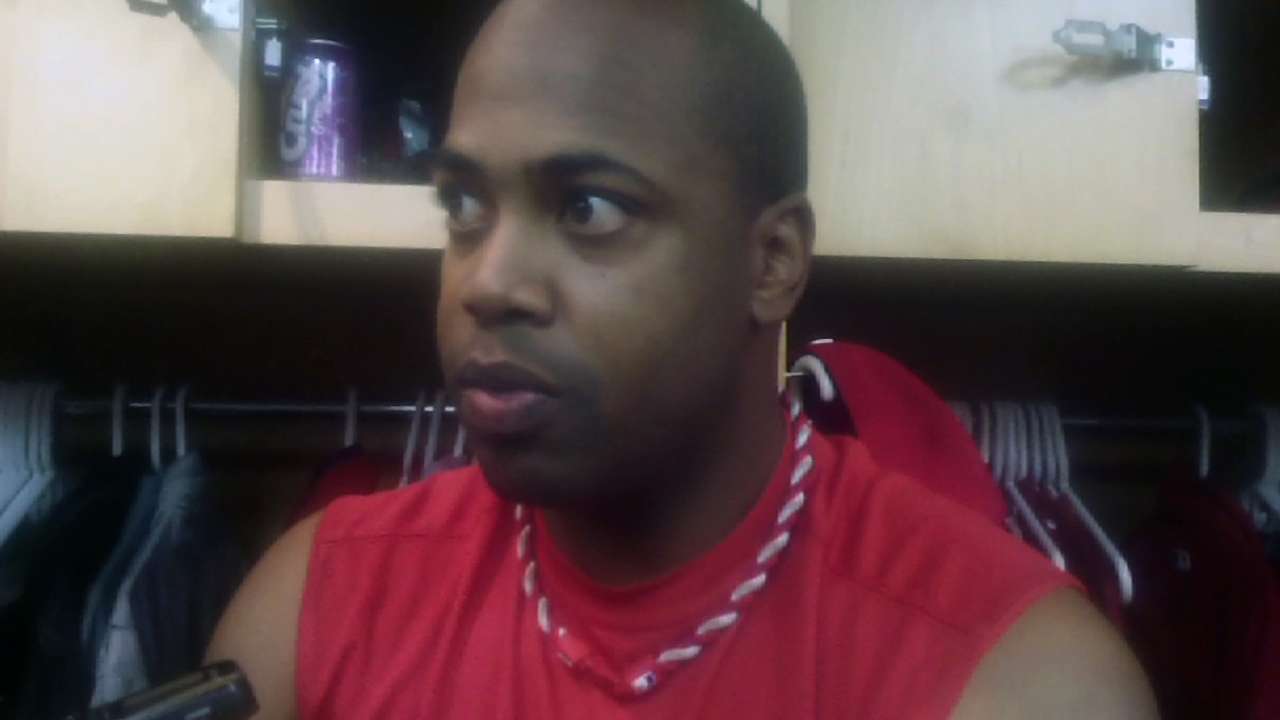 CHICAGO -- Every Mother's Day, players throughout Major League Baseball swing pink Louisville Sluggers, wear pink wrist bands, don pink Phiten necklaces and even rock pink cleats in an effort to promote breast cancer awareness.
Jerome Williams does that all year, with the hot-pink glove he had specially made in Taiwan in 2010, to honor his mother, who was stricken by the disease and passed away in 2001.
"This is a day for her, and she's not here to celebrate," Williams said prior to Sunday's game against the White Sox. "But she's always with me."
Williams has been doing everything he can to honor his mother, Deborah, since cancer took her life after a five-year battle at age 46. During his rookie year in 2003, he and the Giants public-relations department worked out a plan to sell replicas of his white puka-shell necklace -- a gift from his mother just before she died -- on the days he started.
"We raised almost $50,000 for breast cancer awareness," Williams said, proudly.
This year, his story has received even more attention, with ESPN's Baseball Tonight going to his home to do a piece on his mother. Williams got emotional in the taping and was moved when he watched it, shocked ESPN was able to acquire video of his mother from the day he became the 39th overall selection in the 1999 First-Year Player Draft.
"That was the first time I heard her voice since she passed away," said Williams, who has used his Twitter account, @pinkpuka57, to post pictures of his late mother all week.
"Now people can realize why I wear [the pink glove] and what I go through every day -- what I think about every time I get on the mound, what I think about when I come to the clubhouse. It's all because of her."
Alden Gonzalez is a reporter for MLB.com. Read his columns and his blog, Gonzo and "The Show", and follow him on Twitter @Alden_Gonzalez. This story was not subject to the approval of Major League Baseball or its clubs.