Rehabbing Bourjos reports improvement in hamstring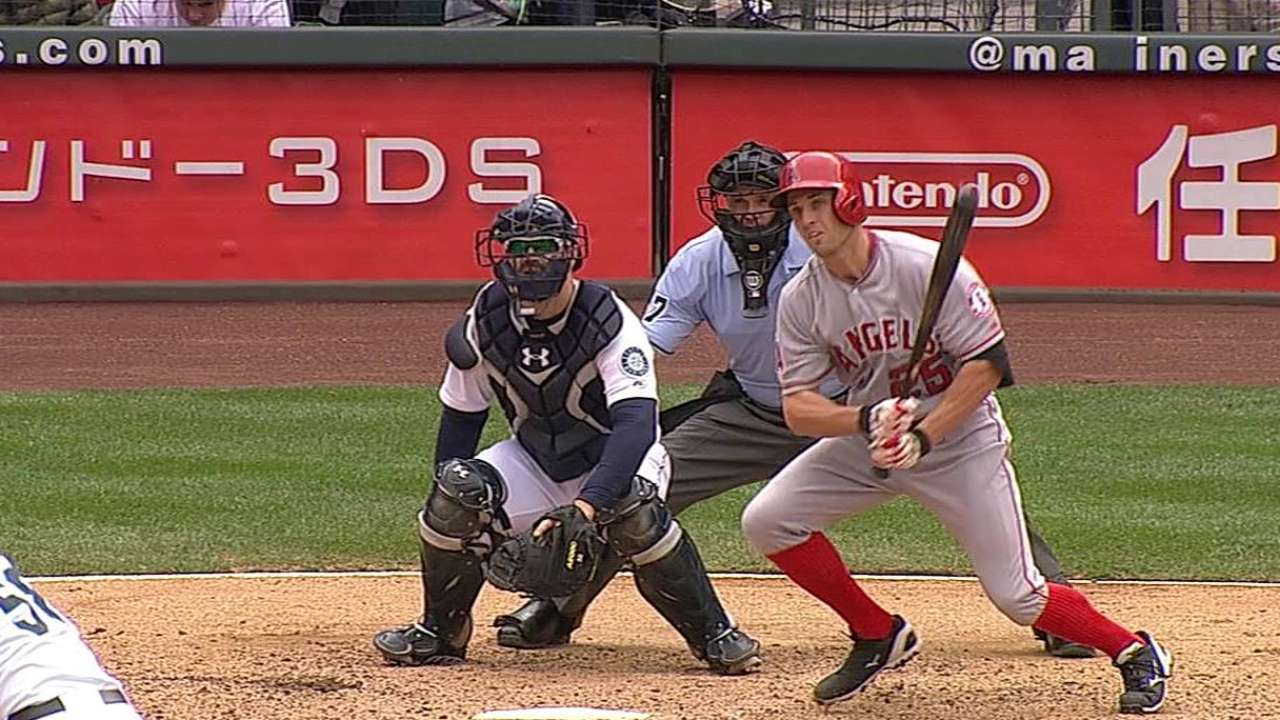 ANAHEIM -- While the Angels went on a six-game road trip to Houston and Chicago, Peter Bourjos went to Arizona to get treatment on his strained left hamstring.
"It was good," Bourjos said of his stint in Arizona. "Just did some rehab there and started to feel a little better."
Bourjos, who was walking with a noticeable limp during the Angels brief four-game homestand against the Orioles, was walking fine prior to Monday's game.
"It was probably about Tuesday that I started to feel pretty good, where I was walking normal," Bourjos said. "Every day it's getting better."
Since he is no longer hobbling around the Angels clubhouse, Bourjos was able to play catch on Tuesday -- something he had not done since his injury.
Playing catch however, has been the only baseball related activity Bourjos has been able to do. Bourjos does not know when he will begin to either hit or run, but prior to Monday's game, he had not talked to the trainers about his plans for the week.
The center fielder strained his hamstring exactly two weeks ago and feels he is on schedule to return in another two to four weeks -- matching the initial four-to-six week timetable.
Bourjos is hitting .313 in 22 games this season.
William Boor is an associate reporter for MLB.com. This story was not subject to the approval of Major League Baseball or its clubs.