Too many two-out runs are costing the Halos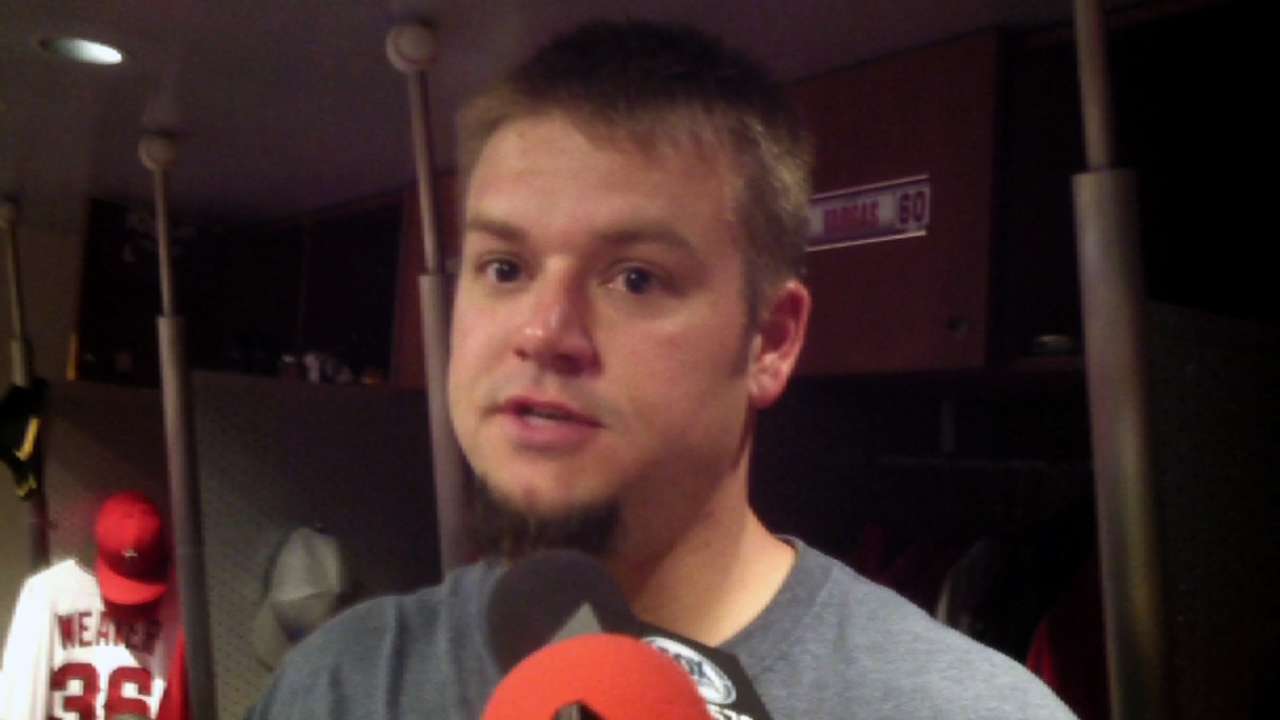 ANAHEIM -- Following the Angels' 11-4 loss to the Royals on Monday, both starter Joe Blanton and manager Mike Scioscia mentioned Kansas City's ability to score with two outs.
"Joe had a rough outing to say the least," Scioscia said after the game. "He just missed spots. When you're missing spots, innings are going to continue. He had a couple chances to minimize damage and couldn't get out of it."
Six of the seven runs the Royals scored off Blanton -- and eight of their 11 -- came with two outs.
"There was just maybe a couple innings where I was just one pitch from getting out," Blanton said. "They had a couple two-out hits that cost me."
While Blanton may have been the latest victim, two-out runs are something that have plagued the Angels all season.
Of the 197 runs the Angels have allowed, 47 percent of them have been scored with two outs.
As for the rest of the runs, 18 percent have been scored with no outs and 36 percent have scored with one out.
For comparisons sake, the rest of the American League West has only allowed 35 percent of their runs with two outs.
"It's probably just one of those things," pitcher Barry Enright said. "A little [bad] luck along with a good job by the other team, but I think all the pitchers feel pretty confident that they are going to keep doing what they're doing and we're going to get better as we all mesh together."
The last time the Angels gave up 40 percent or more of their total runs with two outs was 2010 -- also the last time the team finished with a sub-.500 record.
In 2012, 39 percent of runs allowed came with two outs, and in '11, it was 36 percent.
When things go wrong, people typically look for someone to blame, but no area of the Angels' pitching staff stands alone when it comes to struggling to close innings.
The rotation -- C.J. Wilson, Blanton, Jason Vargas, Jerome Williams and Enright, along with Jered Weaver and Tommy Hanson -- has given up 47 percent of its runs with two outs. The bullpen has given up 45 percent.
Opposing batters are hitting .274 with two outs, and .276 with two outs and runners in scoring position.
Alden Gonzalez is a reporter for MLB.com. Read his blog, Gonzo and "The Show", and follow him on Twitter @Alden_Gonzalez. William Boor is an associate reporter for MLB.com. This story was not subject to the approval of Major League Baseball or its clubs.