Patience helps Iannetta break out of slump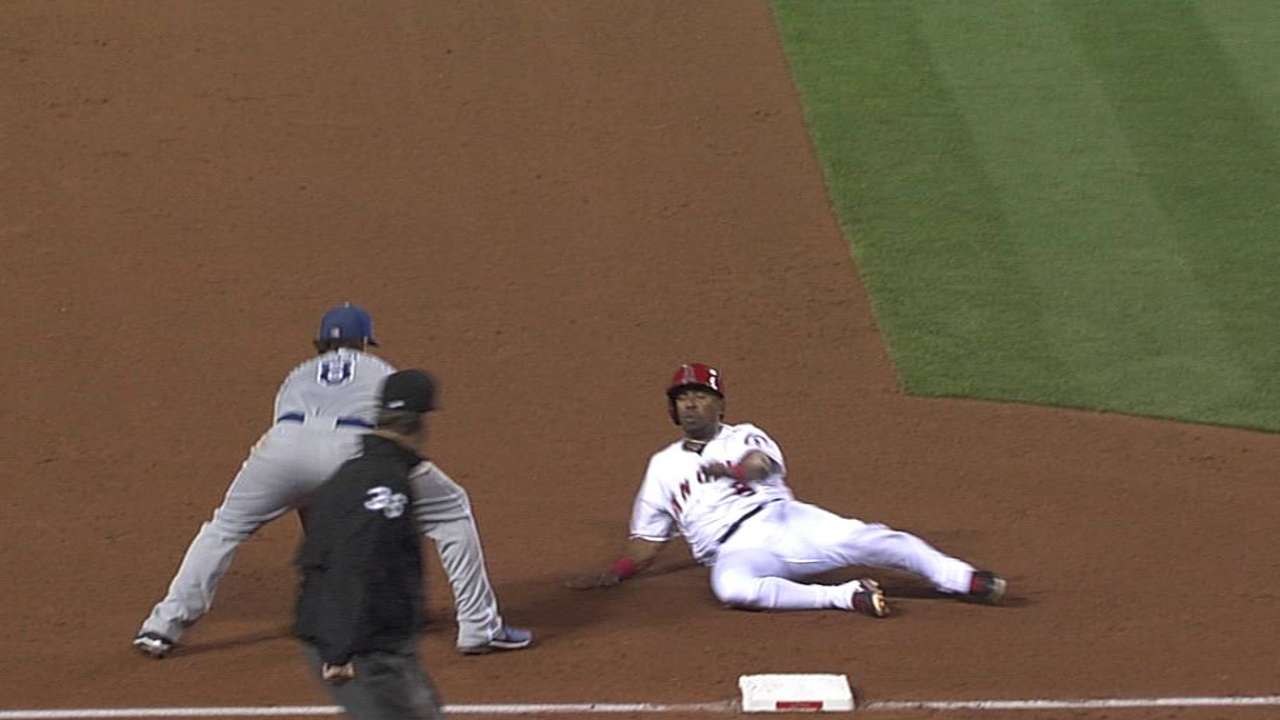 ANAHEIM -- Angels catcher Chris Iannetta has struggled at the plate recently, but believes a more patient approach can get him back on track.
"Obviously, these last two to three weeks, I've been struggling hitting-wise, so I've kind of gotten back to a basic approach -- drawing walks, getting on base," Iannetta said. "I may not necessarily be getting a hit every game, but I'm trying to get on base as many times as I can."
After hitting his third home run of the season on April 27, Iannetta went into an 0-for-21 slump before a four-walk game on May 9 started to turn things in the right direction.
"I was getting myself out by swinging at too many pitches out of the zone, especially on the inner half of the plate, so I got back to really just making sure I was swinging at strikes and pitches over the plate," Iannetta said. "When I was doing that, the walks started increasing because I was watching pitches out of the zone where the week before I was chasing those pitches."
It appears to be working as Iannetta currently has a team-high 20 walks compared to 19 hits.
In the past seven days, Iannetta walked seven times and raised his on-base percentage, which dropped to as low as .279 during his slump, to .325.
"I think that's something I've done my whole career from the walks standpoint," Iannetta said. "It's just part of my game as a hitter."
While Iannetta has ben able to draw walks in the past, he is currently on pace for 70 walks this season -- which would tie his career high, set in 2011 as a member of the Rockies.
The 30-year old catcher still has work to do to get his numbers where he wants them, but he feels it will come sooner rather than later.
"I'm definitely going in the right direction," Iannetta said. "I'm still not swinging the bat the way I'd like and the way I'd be happy with, but I'm going in the right direction."
William Boor is an associate reporter for MLB.com. This story was not subject to the approval of Major League Baseball or its clubs.