Angels eager for second chance at Sale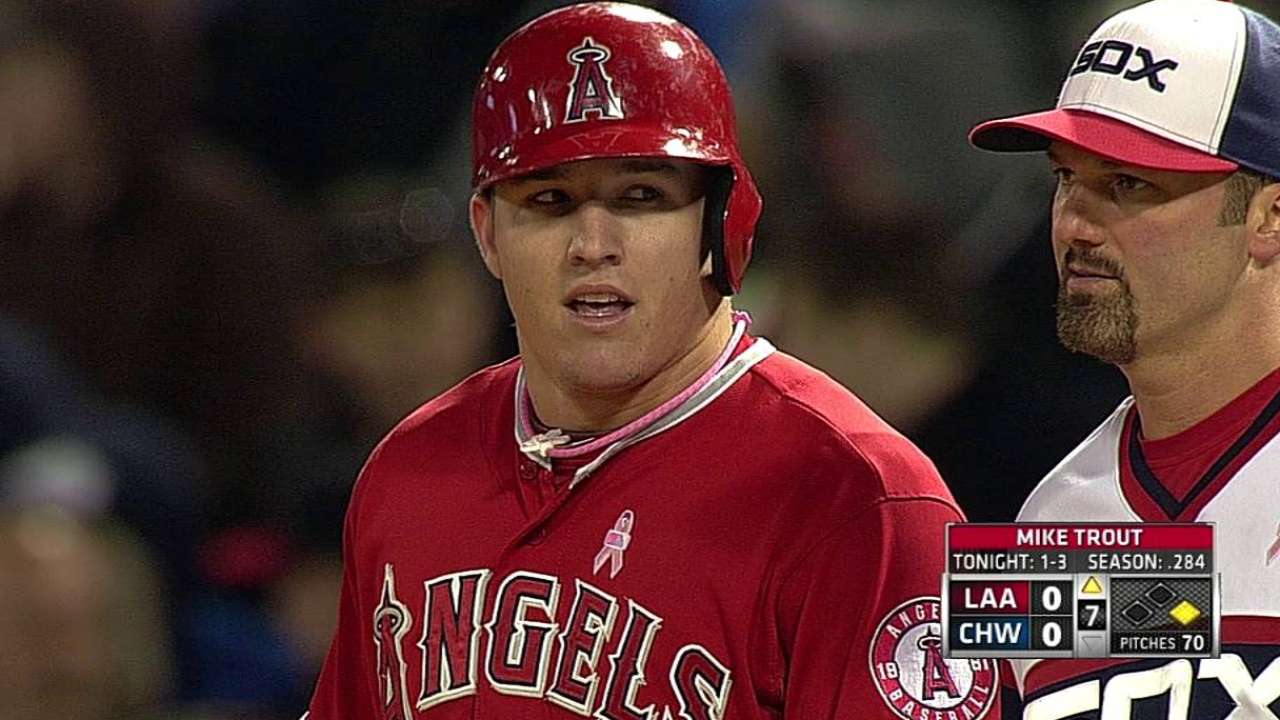 ANAHEIM -- When the Angels step into the batter's box against Chris Sale on Friday night, there is no mistaking that it will be a tough task.
Sale is 4-2 with a 2.88 ERA this season, but the Angels have familiarity on their side.
It has only been five days since the Angels last saw Sale, who dominated them on Sunday in Chicago when he allowed just one hit -- a Mike Trout single -- in nine innings of shutout baseball.
"He made a ton of pitches, his stuff was nasty," Chris Iannetta said. "Great job by him."
Of Sale's eight starts in 2013, seven have been quality starts, so the strong outing was no fluke.
"[He] threw a nice complement of pitches -- had maybe four different ones going if you include the sinker," Mark Trumbo said. "Threw a lot of strikes, got ahead and we made some quick outs to help his pitch count stay low. If you command two pitches, let alone four, it's a tall task for an opposing offense."
Although Sale carved his way through the Angels, manager Mike Scioscia is not worried about the team's approach, but he believes the offense needs to execute better this time around.
"I think our approach is good," Scioscia said. "Any mistakes he made last Sunday, we missed. We fouled them off, anytime there was a ball in the zone to hit, we just didn't square it up, then he had a chance to bring some of his other pitches in. He was on top of us for most of the day."
The Angels would never use weather and poor hitting conditions as an excuse for last Sunday's performance, but Trumbo does believe the friendly Southern California weather will help the Angels on Friday.
"It's going to be more favorable hitting conditions," Trumbo said. "When we were there, it was just frigid. I think everyone's going to feel a little more comfortable in the box. After seeing somebody, hopefully most of the guys took away some knowledge."
While the results remain to be seen, Trumbo does like the opportunity the schedule has presented the Angels offense.
"I think it's kind of cool that we get to see him this quick."
William Boor is an associate reporter for MLB.com. This story was not subject to the approval of Major League Baseball or its clubs.