Weaver pitches 'free and easy' during simulated game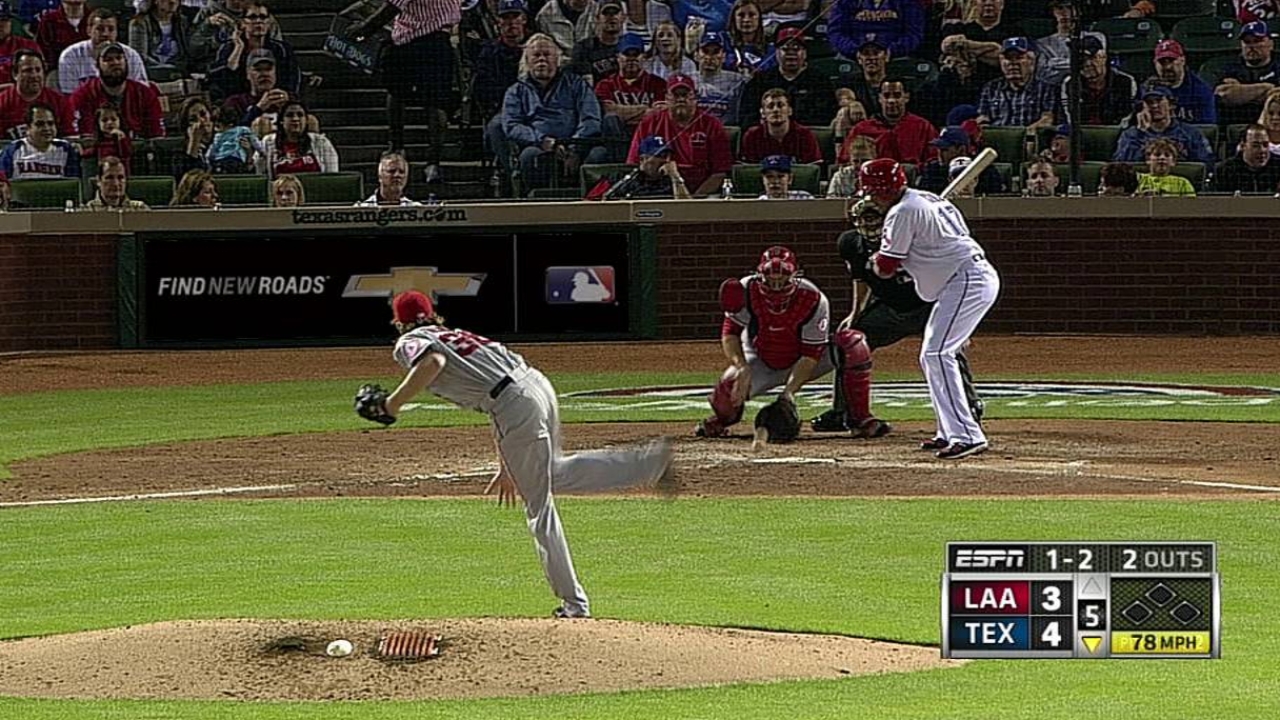 ANAHEIM -- To the casual observer, it was simply a simulated game for a pitcher working his way back into the starting rotation.
But, for Angels right-hander Jered Weaver, who was facing live hitters for the first time in five weeks, it was an afternoon full of excitement.
"Couldn't sleep last night," Weaver said. "That shows you how excited I was. I live for this. This is what I love and I haven't been able to do it for five weeks. I get extra excited to throw to our hitters in a cage. Can you believe that?"
Weaver threw approximately 60 total pitches over four "innings" to Luis Jimenez, Hank Conger, J.B. Shuck and Brendan Harris on Friday.
"He felt free and easy," Angels manager Mike Scioscia said. "He wants to get back out there and wants to get back into what he can do to help us get moving in the right direction. He misses pitching, there's no doubt about it."
The Angels ace said his command was a bit off, but better than he had expected given the time off. Weaver still lacks a bit of arm strength and endurance, but knows that will come with time.
While he knows mechanics and command will return, Weaver's main goal was to come out of Friday's session pain free, which he did.
"Everything's been going good in the bullpens before as far as health-wise," Weaver said. "No pain in the left side and that's the most important thing I want to take out of it. The health factor is what I was most worried about. Want to keep moving in the right direction."
While Weaver is moving in the right direction, the next step is still to be determined. The Angels want to see how Weaver feels coming out of Friday's simulated game before making any decisions, but Weaver will need to make at least one, possibly two rehab starts before he starts a Major League game.
"He needs a little bit of work," Scioscia said. "We will see where he is after he gets his next workout, he did get a little tired at the end. It is something you'd expect because he's been down for a while."
If Weaver has his way, any sort of rehab appearance will be limited as the right-hander is eager to get back into the rotation.
"The least amount of starts in the Minor Leagues the better," Weaver said.
William Boor is an associate reporter for MLB.com. This story was not subject to the approval of Major League Baseball or its clubs.