Conger and Wilson proving to be a good battery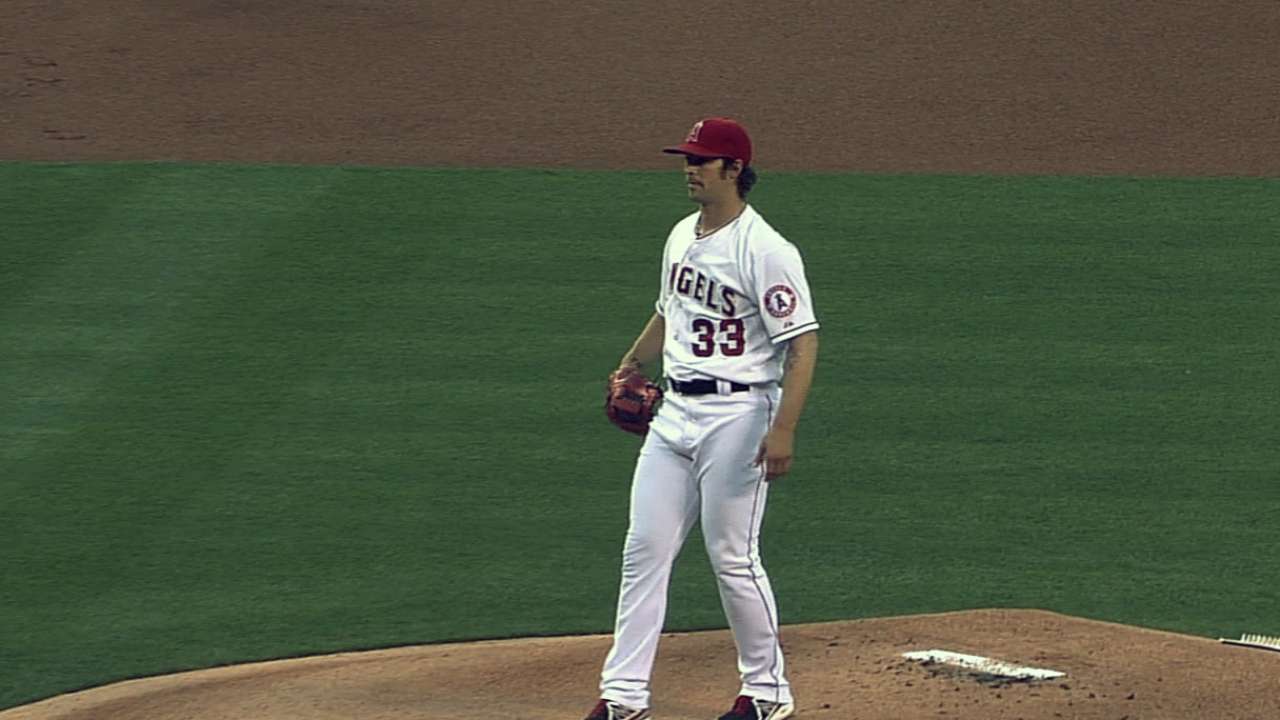 ANAHEIM -- While Hank Conger is focused on establishing a connection with every pitcher on the Angels' pitching staff, he has developed a strong bond with left-hander C.J. Wilson.
That relationship is getting Conger into the lineup -- he has caught six of Wilson's last seven starts -- and helping Wilson, as well.
"There's a comfort level there that's starting to develop," Angels manager Mike Scioscia said after Friday's game, albeit a 3-0 loss to White Sox ace Chris Sale. "Hank didn't really catch him last year, but it started in the spring. They are working well together."
The relationship has been evident on the field as Wilson has recorded a quality start in each of the six games caught by Conger. The left-hander also has a 3.16 ERA in 37 innings with Conger behind the plate, compared to a 4.82 ERA in 18 2/3 innings with Chris Iannetta catching.
However, Conger believes the on-field numbers are simply a reflection of their off-field chemistry.
"I think the biggest thing is not just when he starts, or when he throws, but off the field when we are in the clubhouse of just talking -- even if it's just talking about regular life or his mindset," Conger said.
When Wilson and Conger do have discussions about baseball, Conger lets Wilson dictate them so that Wilson can attack the hitters the way he wants to and the way he best sees fit.
"He's a really smart guy, so for me my main focus, going into each start with him, is making sure that I find out what he wants to do with each hitter and go to his strengths," Conger said.
In his past three decisions, Wilson has been stuck with the loss, but Conger has seen good things from Wilson and believes the wins will start coming.
"I know he's had some tough luck now going up against Sale, but it's real encouraging to see him the past couple starts with the way he's been throwing," Conger said.
William Boor is an associate reporter for MLB.com. This story was not subject to the approval of Major League Baseball or its clubs.